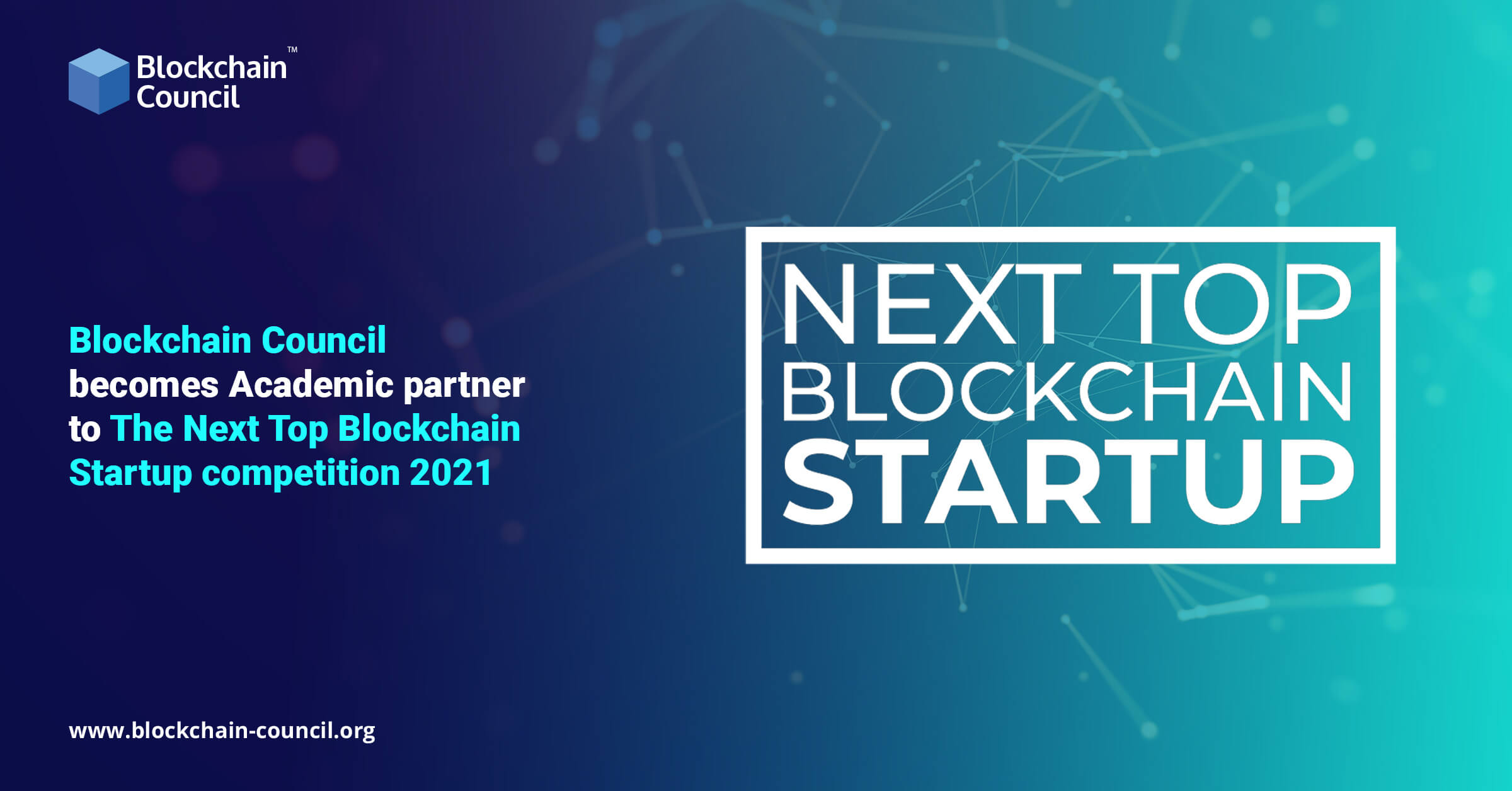 Blockchain council is happy to be the academic partner to the most innovative Blockchain Startup Competition happening this summer. The Next Top Blockchain Startup is an online competition and incubator conducted globally. The motive of this competition is to boost technology-driven blockchain entrepreneurs and provide them a platform for promoting their ideas to leading investors who will be the judges and mentors in this competition. 

Blockchain Council invites innovators and entrepreneurs to be a part of this globally renowned startup competition.  
Get yourself registered in this fantastic and promising Blockchain Startup Competition before June 21, 2021. After registration, you need to start building your project as per the submission checklist. Make sure to submit the project before the deadline. After reviewing and testing, the winners will be announced on August 20, 2021. 

Innovation is all about getting inspired, and this competition will surely be an extraordinary experience which no Blockhain enthusiast should miss!  If you want to explore the world of Blockchain Technology, then shape your ideas and contribute to solving the day-to-day problems using Blockchain. 
This event is not just for Blockchain Developers. If you have an idea or interest in blockchain, this is the opportunity to build and pitch your idea in front of investors, protocols, and the global blockchain ecosystem. 
Visit the event site for more information
https://topblockchainstartup.com