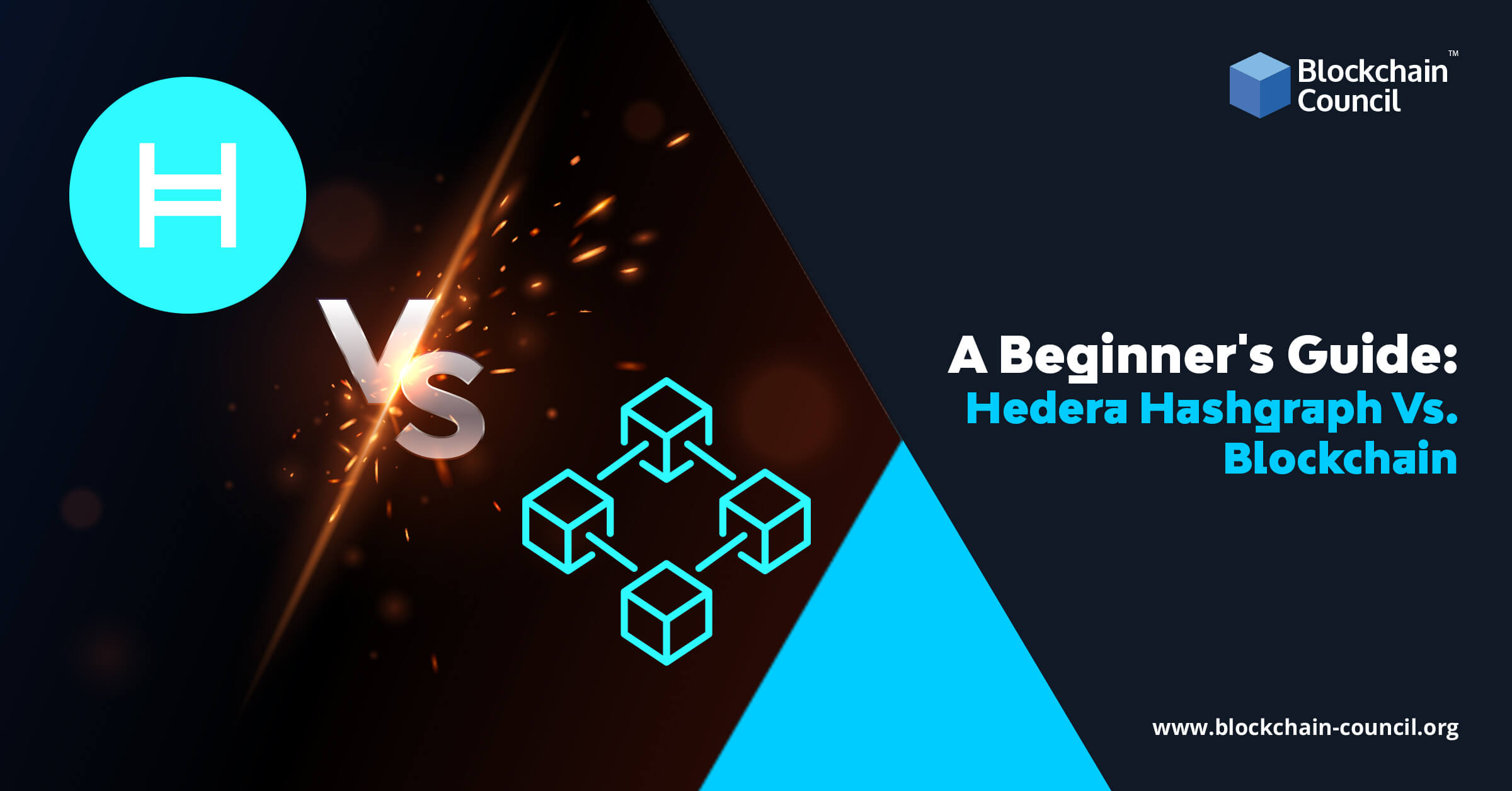 Wondering how Hedera Hashgraph differs from Blockchain technology? Well, you have landed on the right page. This article explains what Blockchain and Hedera Hashgrah is and how they differ. 

Table of Contents 
What is Blockchain Technology?

What is Hedera Hashgraph?

How It Differs From Blockchain?

Concluding Lines
What is Blockchain Technology?
Before we move on to understand Hashgraph, we just need to get a glimpse of what Blockchain is all about and why it is so hyped? 
So, Blockchain is a peer-to-peer, decentralized distributed ledger technology that maintains the history of transactional data (records) without involving any third-party intermediaries. As the name suggests, in Blockchain, the key concept is the blocks where records are stored safely, and there is no way data can be changed or forged in any way. Its ability to offer complete transparency, immutability, privacy, and security makes it an exceptional technology, but it has some drawbacks too. One of the notable problems that the current Blockchain-based solution is the transfer speed associated with them. Like for instance, Ethereum Blockchain allows 15 transactions per second, whereas Bitcoin allows only 5 transactions per second. Moreover, sometimes, Blockchains can be slow and cumbersome, especially when the user number increases on the network. 
What is Hedera Hashgraph?
Hedera Hashgraph describes itself as the only public decentralized distributed ledger that utilizes the fast, fair, and secure hashgraph consensus mechanism. 
Just like Blockchain, Hashgraph is another DLT devised by Leemon Baird and licensed under the Swirlds Corporation. In fact, it is an improved version of distributed ledger technology that offers security and decentralization by utilizing hashing. Here it is important to note that Hedera is unique and capable of achieving the same result as the most ubiquitous public blockchains, but in terms of energy efficiency, stability and security, it is way better. 
The best part is that, unlike Blockchain, Hedera can process thousands of transactions per second, and thus it doesn't suffer from the speed difficulty.
Hashgraph lacks a chain of blocks, and to improve its overall efficiency, Hashgraph uses two algorithms, such as Gossip about Gossip and Virtual Voting. 
How It Differs From Blockchain?
Bandwidth and Transaction Speed
Unlike a traditional Blockchain that utilizes Proof-of-work(PoW), which selects a single miner to choose the next block, Hashraph uses gossip-about-gossip and virtual voting as consensus mechanisms. By utilizing these consensus, the hashgraph comes to a consensus on the validity and the consensus timestamp of every transaction. And if the transaction is valid, the state of the ledger will be updated in order to include the transaction with 100% certainty. 
Hashgraph technology is known to provide almost near-perfect efficiency in terms of bandwidth usage and high transaction speed (because transactions can be processed in parallel) compared to the traditional Blockchain. 
Blockchain has a transaction speed of around 100 to 1000 based on protocol implementation like ethereum, hyperledger, etc., whereas Hedera can support 500,000 transactions per second.
Transaction Cost 
When it comes to transactional cost, Hedera Hashgraph outperforms compared to Blockchain. Hedera's transaction fees are under 1 cent, whereas in Bitcoin, an average transaction fee keeps fluctuating and is around 14.84 (at the time of writing).
Due to its advantages over Blockchain, Blockchain Experts and technocrats believe that Hashgraph could be the next wave of blockchain technology, allowing developers to create apps with high speed, reliability, and security.
 High Computation Power and Electrical Supply
Another advantage of Hedera over Blockchain is that it does not need high computational power and high electrical supply, unlike Blockchain, where mining for the cryptocurrency is power-hungry, involving heavy computer calculations to verify transactions.
Hedera Hashgraph is Fairer 
Hedera proves to be fairer than Blockchain as miners can choose the order of transactions, can delay, or even stop from entering the block if required. But Hedera uses a consensus of timestamps, which prevents people from changing the transaction orders.
Are There Any Drawbacks?
Hashgraph is an innovative technology, but there are some drawbacks. The first and the foremost limitation is its acceptance as it has been deployed in a private and permission-based network and needs to be tested in a public network. Blockchain Experts believe that Hedera Hashgraph's technology is fascinating, but it is exceptionally intriguing, whose effectiveness can only be realized until it is opened to the public and implemented on a non-permission-based network.
Concluding Lines 
This has brought us to the end of our discussion. Hope you have gained a clear understanding between the Hedera Hash graph and Blockchain technology. 
If the domain of Blockchain interests you, you can get enrolled in Blockchain Council and become a Certified Blockchain Expert. 
To get instant updates about Blockchain Technology and to learn more about online Blockchain Certifications, check out Blockchain Council.