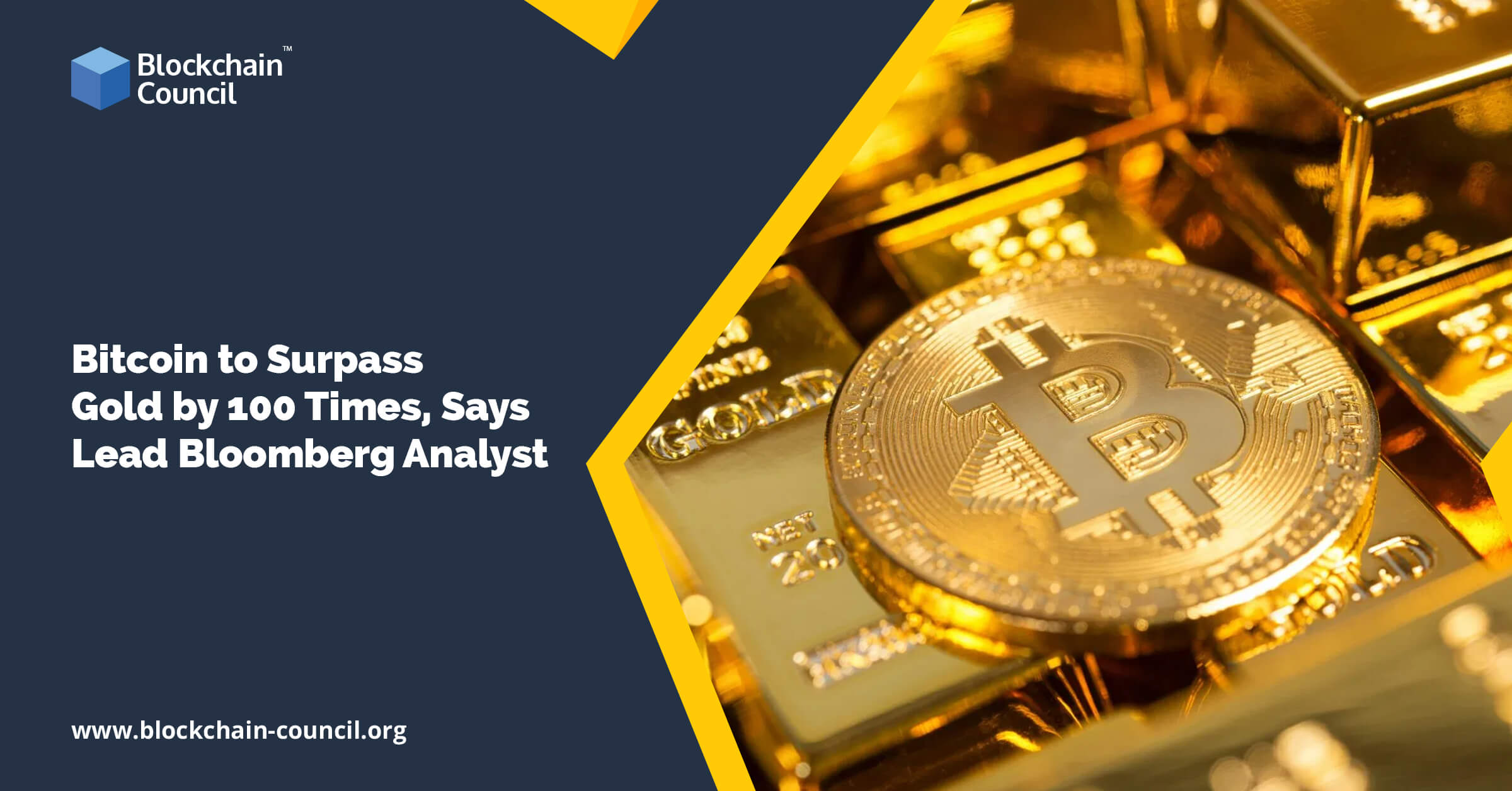 Senior commodity strategist from Bloomberg Intelligence, Mike McGlone predicted in his recent analysis that Bitcoin just might surpass the price of one of gold by a hundred times. Bloomberg Crypto Outlook, which is a monthly newsletter published McGlone's writing where he states that according to the latest technical analysis, the price of the cryptocurrency will keep on rising against the much-desired metal.

He states that, judging by the recent figures, Bitcoin has proven to be something beyond a digital version of gold. The current path it is traversing will lead the crypto to stabilise itself at a place, where compared to an ounce of the coveted metal, it will be valued at 100 times more.
An ounce of gold at this moment is priced at $1,800. 
According to research conducted by Bloomberg, the second half of the year will be different from the first one in terms of the market conditions. Reports indicate that Bitcoin is about to regain its status in the latter half of this year. They even used the term 'luster', so to speak. The researchers have pointed out cases where there is an extended list of people waiting in a line and even exchange-traded funds in Canada that are indicative of their claims. 
The intensifying rate of adoption of Etherium in the market has also been mentioned by the newsletter, stating that the continued rise in prices could mean that the second largest crypto currency in the world will follow in the footsteps of Bitcoin, back when it was rising similarly in 2017.
Analysis of Etherium suggests that they can mimic the upward pattern of Bitcoin as they had done in 2017. They had initiated the year with a $1000 range and peaked at about $20000. However even though Ethereum is currently available for a discounted price range of $2000- $4000, the increasing number of addresses that are being used only means that the digitalization of money is growing at an accelerated rate.