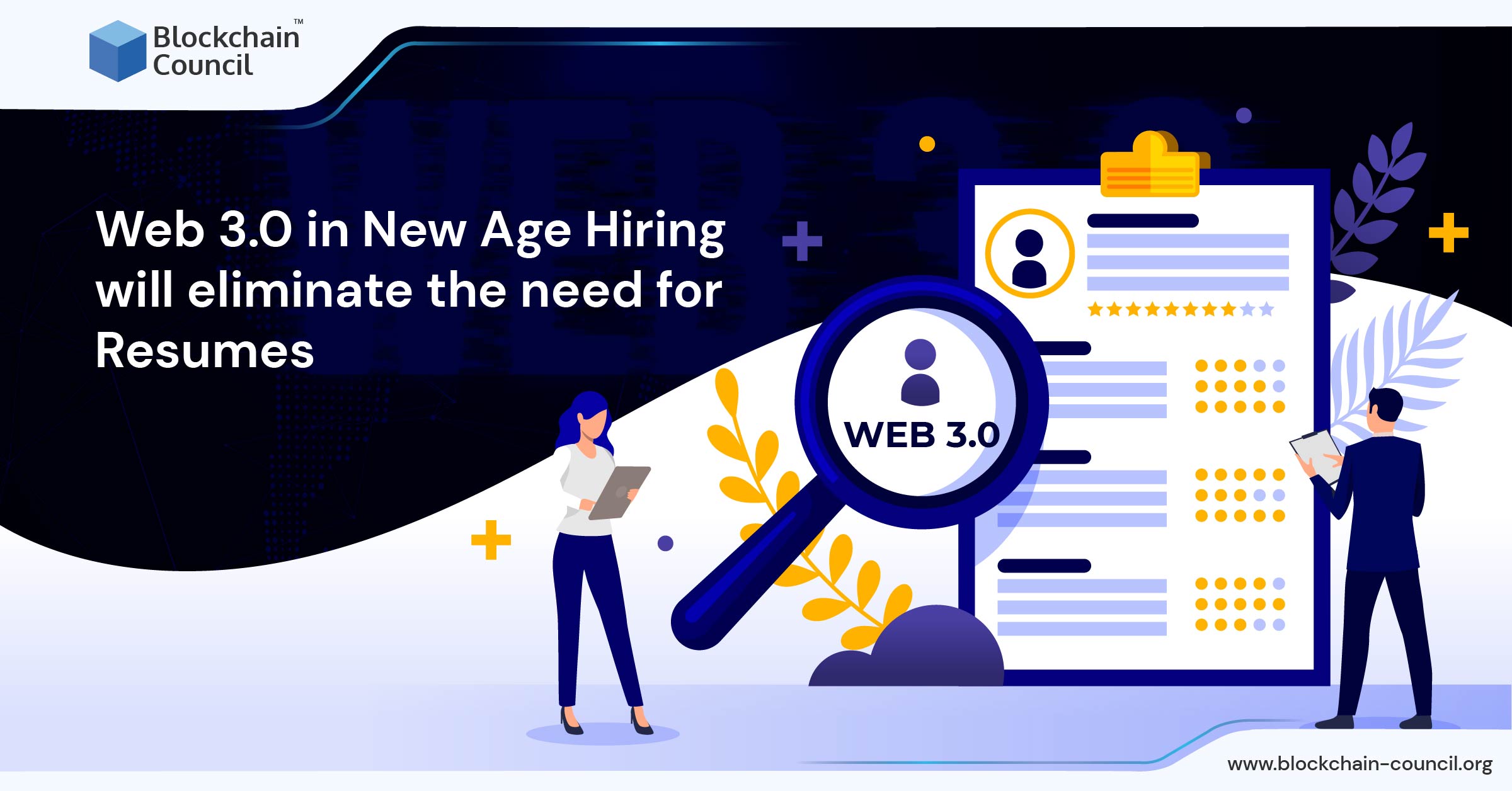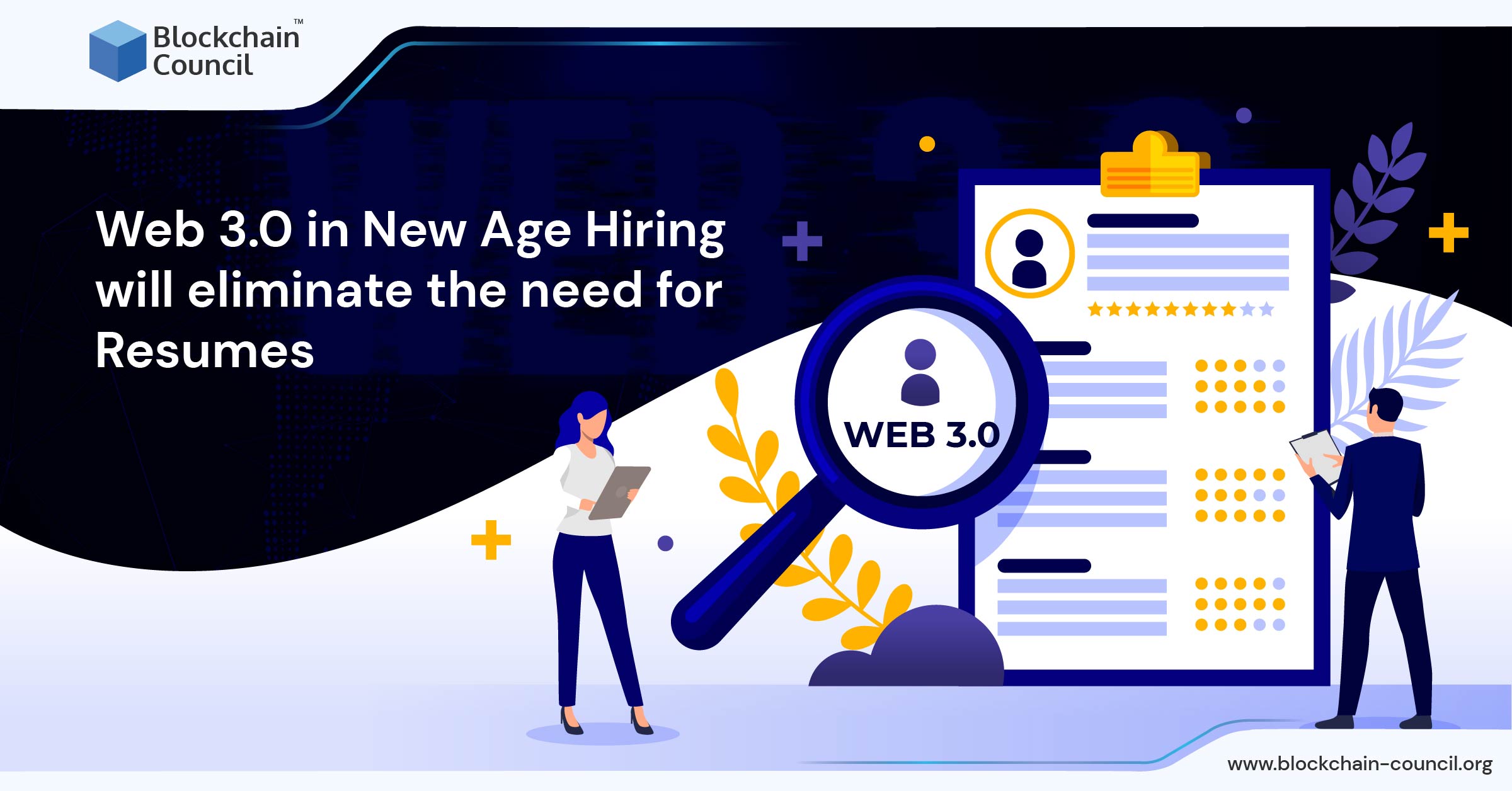 Recruitment has undergone a significant change in employing techniques and approaches over the last decade. Browsing through a stack of resumes and visiting job boards is no longer necessary. As the covid outbreak started over the globe, recruiting changed drastically. Web 3.0 has ushered in the digital era and, with it, the next phase of recruiting. It is said that recruitment 3.0 has arrived, and it is revolutionizing the way businesses approach, attract, and hire people.

Recruitment 3.0 is a game-changer for both employers and recruiters since it equips recruiters with strategies and technologies that are in line with today's job hunters. Companies can no longer rely on old-school recruitment strategies as the world of work and employment marketplaces advances. Companies must adapt their talent acquisition methods to win the fight for talent and overcome persistent talent shortages.
What is Recruitment 3.0, and What Does it Entail?
Recruitment 3.0 is a new perspective on talent acquisition that combines hiring methods with employer branding to help firms hire excellent employees while reducing their hiring costs and duration.
Using the power of Recruitment 3.0, organizations and employers can interact with passive talent, improve communication, and increase candidate engagement. It enables businesses to communicate directly with active and passive applicants. To put it another way, Recruitment 3.0 combines the best of both worlds: inbound recruiting and employer branding.
What Exactly is Web 3.0?
Web3.0, the next generation of the Internet, which will operate on blockchain, is altering not just the way businesses are established, but also the future of employment.
Until a few months ago, Web 3.0 was just a catchphrase. This concept was being developed by a few businesses, such as Polygon, but it had yet to garner general recognition. Things have radically altered in the last few months.
In comparison to the months-long procedure at Web2.0 firms, the hiring process takes only a week and is quite informal. Web3.0 selection procedures take anywhere from a few days to a week, rather than long weeks.
Salaries are also set on a separate scale. While some companies use crypto stable currencies like Bitcoin and Ethereum to make payments, others use their own coins or fiat cash.
A slew of new projects have popped up, and more money is pouring into the nation. Antler India, for example, wants to invest $100-150 million in more than 100 Indian entrepreneurs over the next three years. According to projections, Web3 has the potential to boost India's GDP by $1.1 trillion over the next 11 years.
Widening Talent Search
While this focus is attracting more people to the ecosystem, Web3 firms, which are led by Gen Zs, are also bringing a culture shift with them. Finding the right talent has changed tremendously as a result of this trend. Because most Web3 groups are formed on Telegram, Twitter, and Discord, these hires are mostly made there.
Polygon's Lead Developer Relations notes, "Hiring in Web3 is extremely informal. You find someone whose ideas you like and decide to approach them if you want them to work with this team."
Companies now look at Twitter, LinkedIn, and GitHub accounts in addition to resumes and educational qualifications. According to Polygon's Lead Developer Relations "Occasionally, we look at the GitCoin profile (a site where you can get compensated for contributing to open source software) and at times resumes are not even asked."
The Challenges
Product development is a challenge for start-ups since they require extremely specific skill sets. Retaining talent is a huge issue for these entrepreneurs, just as it is for Web 2 founders, especially when these businesses are attempting to develop worldwide goods and must compete on salary with their global competitors.
The founder of Carret (a Web 3.0 start-up) needed to recruit a content writer for her firm. She found one possible applicant in London via Telegram channels, but she couldn't match her offer. Fortunately, she found another guy in India who proved out to be a fantastic hiring through Telegram.
Prior to onboarding an employee, these founders highlight the need for proof of work. NFTically's creator, Tosehndra Sharma, says he seeks to employ people who are passionate about Web3 and have done well in Web2. "First, we assist them and provide them with some visibility. After the first month, these new employees begin to concentrate on their task."
But it's not as simple as it appears. "The rookies get positions with 100-200 percent raises and thus, shift to a new career within a few months of gaining these skills," Sharma adds.
These are often from worldwide initiatives, as geographic barriers to recruiting are no longer an issue in Web3.
"People now have access to everyone in the ecosystem," says DevFolio's Head of Special Projects. You can practically contact a Web3 founder and expect a response. These founders are quite approachable. You can work wherever you want if you are good. Because everyone is paying a considerable amount of money, the benefit goes to the employee rather than the business."
Hackathons helped DevFolio's Head of Special Projects find other organisations that recruit talented Web2 engineers and teach them in Web3.
The Web 3.0 Community and Its Future in India
Global investors have agreed to invest millions of dollars in Indian Web3 start-ups, according to reports, citing India's robust ecosystem of 4 million engineers, skilled IT operators, and a tight-knit web3 community as reasons.
The company's investment arm, Coinbase Ventures, and Builders Tribe held a start-up pitch event for Indian web3 entrepreneurs this week, with a prize pool of up to $1 million up for grabs.
Cypher Capital, a venture capital firm located in the United Arab Emirates, has invested 40% of its $100 million blockchain fund in Indian crypto and blockchain companies. In a similar spirit, General Catalyst, a US-based investment business, voiced optimism for India, citing Web3 as one of its key areas of investment.
The managing director of Sequoia Capital has indicated that India offers a great potential, which may help entrepreneurs prosper overseas, citing an increasing number of enterprises working on web3 initiatives as evidence.
Web 3.0 is projected to be a game-changer for India in terms of all industries in the near future.
It is important to note, however, that Web 2.0 is concerned with search engines, whereas Web 3.0 is concerned with discovery engines. India's income return is also expected to change if it embraces the semantic web's potential, which is something the entire world is eager to explore. If the necessary regulations and limits are in place, Web 3.0 in India is projected to enhance people's lives while also creating more jobs and opportunities for a thriving economy.
Polygon (MATIC), sponsored by Sequoia Capital, is one of the most well-known Indian Web3 companies targeting the worldwide market. It is a layer-two scaling strategy for the Ethereum blockchain that addresses a number of issues.
Conclusion
Recruitment 3.0 is gearing up to be the industry's evolution and future. Companies must realise their full potential in order to win the recruitment game and secure top personnel. Companies may use Recruitment 3.0 tools and technology to find the best active and passive applicants in the least amount of time and money. Companies are now a click away from the top people in order to assist recruiters reach their hiring goals in today's fast-paced and ever-changing market. Companies may keep one step ahead of their competitors and obtain the top applicants first by eliminating the old and adopting the new.
https://www.blockchain-council.org/wp-content/uploads/2022/08/Web-3.0-in-New-Age-Hiring-will-Eliminate-the-Need-for-Resumes-01.jpg
1256
2400
smita.verma
https://blockchain-council.org/wp-content/uploads/2022/02/Logo-500x96-1.png
smita.verma
2022-08-01 11:07:14
2022-08-01 11:07:14
Web 3.0 in New Age Hiring will eliminate the need for Resumes