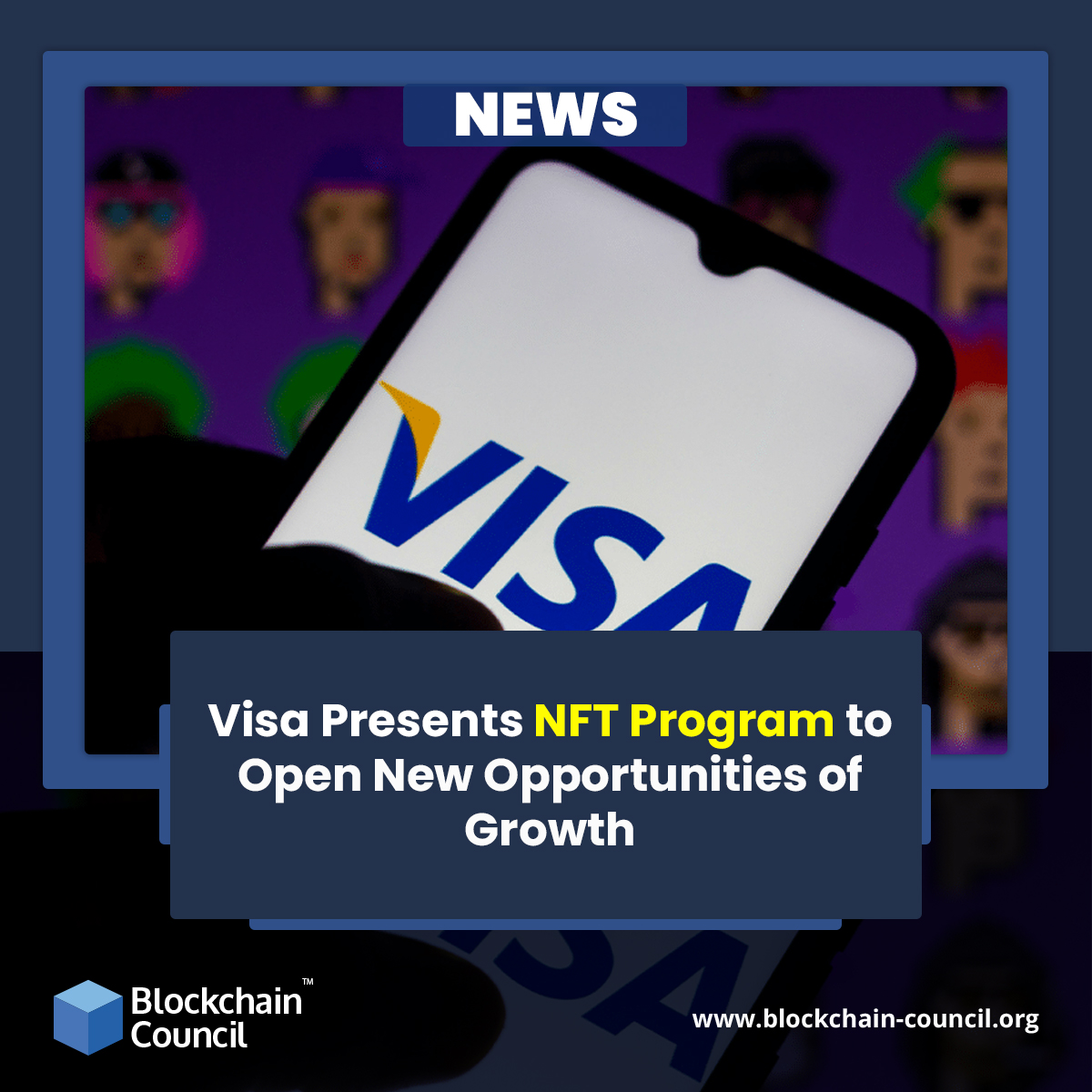 In its powerful, impactful, and resourceful effort to lead by example, globally-acclaimed payment service provider Visa has launched a program for the NFT industry. With this initiative, the payment settlement giant will help developers and creators to explore the potential of Non-Fungible Tokens in accelerating their small business ventures. The one-year-long NFT program is a strategic step taken by Visa to further its plan of helping small and micro industries to gain necessary exposure to the digital economy realm.

As per the report, the immersion initiative is presented to open new opportunities for NFT fans hailing from multiple sectors including art, music, fashion, etc. The program will work as a catalyst to help them build their business clusters through NFTs. Visa stated that there are 50 million musicians, creators, and artists around the globe who work as full-time, part-time, or freelance content providers. This newly-found creator hub is one of the quickest developing small businesses and has managed to emerge as a potential option with a market size of over $100 billion worth.  
     

Visa's Creator Program is designed to aid creators in five core fields of the industry. This will include:

     

Technical and Product guidance by the firm's crypto product and strategy experts

     

Access to Visa's global community of partner firms

     

Community growth with seamless access to leaders in the digital space, Web3, crypto

     

Financial help in the form of a one-time stipend to creators so that they can start their expeditions
The ultimate objective of the newly-launched program is the connect digital creators and developers and then empower them to get profitable results through dedicated mentorship from experts. The chief of crypto operations at Visa, Cuy Sheffield stated that NFTs can emerge as a potent catalyst for the creator community. The team has been keenly analyzing the NFT cluster and its impact on commerce, retail, and social media economy in the near future.
With the latest program, Visa is looking forward to unlocking new opportunities for small and micro firms to grow exposure in the digital economy using powerful tools like NFTs. The team is striving to lend its support to creators willing to expand digital commerce through NFTs. The firm is happy to help small business firms in coming out of their shell and joining the vast pool of opportunities waiting for them in the digital world. Visa plans to grow its outreach by making NFTs more accessible and operable in a plethora of work paradigms.
As you plan to venture around the fast-growing crypto space, Blockchain Council is here to help you in sharpening your skills in the field. The platform offers a wide range of in-depth courses on crypto and blockchain technology that helps participants to gain detailed knowledge on the subject.