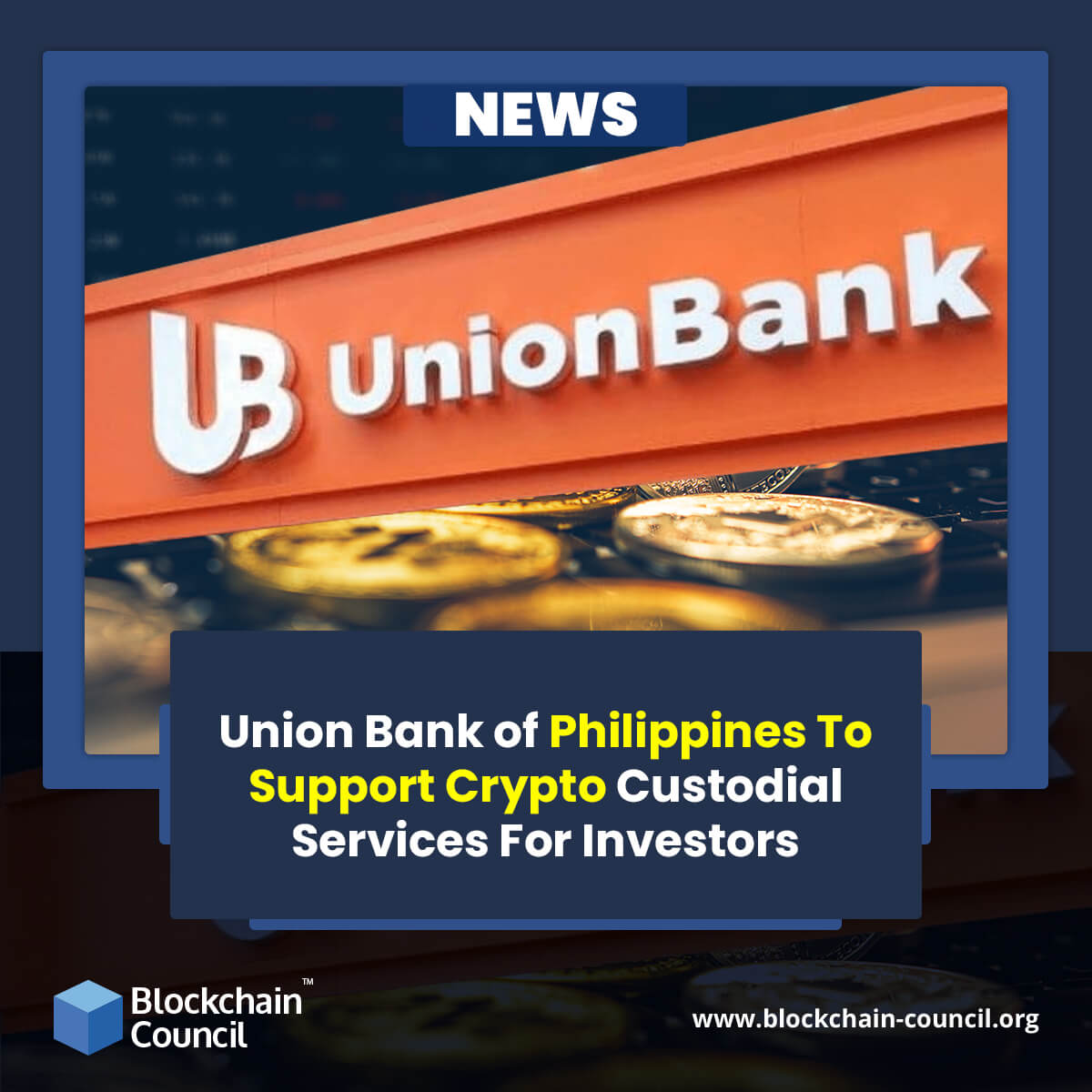 With crypto gaining insane popularity amongst the new-age and experienced investors, the Union Bank of Philippines is gearing up to take its first baby steps in the crypto pool. The trusted Filipino bank is looking forward to designing a custodial service desk fully dedicated to cryptocurrencies to serve the native crypto community. The highly-anticipated project will help the local investors to expand their crypto portfolio and indulge in a safe trading experience.

According to the recent report by Bloomberg, the future plans of the Union Bank were shared with the portal by Cathy Casas who is the chief of blockchain and applications coordination unit of the entity. The spearhead stated that the digital assets custodial support will aid the bank in expanding its operational capacities by being updated with the latest tech developments across the global financial hub. The bank will issue tokenized bonds to its customers. The team is also making efforts to educate people on cryptocurrency use through social media platforms.
In general, nearly 1% to 2% of the total Philippian population own virtual assets. The recent trends suggest that this figure is likely to reach 5% in the next five years making cryptocurrencies a top scorer in the local market space. The Union Bank of Philippines was the first bank in the country to launch its own stablecoin in 2019 called PHX. The project has played a significant role in bringing banking services to the unbanked people living in the rural areas and less-accessible regions of the country.
Talking to Bloomberg, Casas revealed that a majority of crypto holders are youngsters who own virtual tokens and earn profits via play-to-earn gaming portals. As per the data released by the world's largest cryptocurrency exchange, Binance, Philippian investors hold more crypto assets than the average global community. The estimates show that one out of five people in the Philippines has dealt with these decentralized assets.
The constant indulgence of the local investors in the Philippines can be attributed to the rise in awareness of the use of crypto assets in the state. However, regulatory authorities have tried to limit marketing to retail customers by warning investors about the risks involved in crypto trading. The governor of the Central Bank of The Philippines, Benjamin Diokno stated that crypto assets are likely to pose threat to the financial cluster. The chief shared that these assets come packed with vulnerability and so they can be used as a tool for illegal activities that can hamper economic growth. The latest crypto custodial service by the Union Bank will largely predict the future of cryptocurrencies in the region.