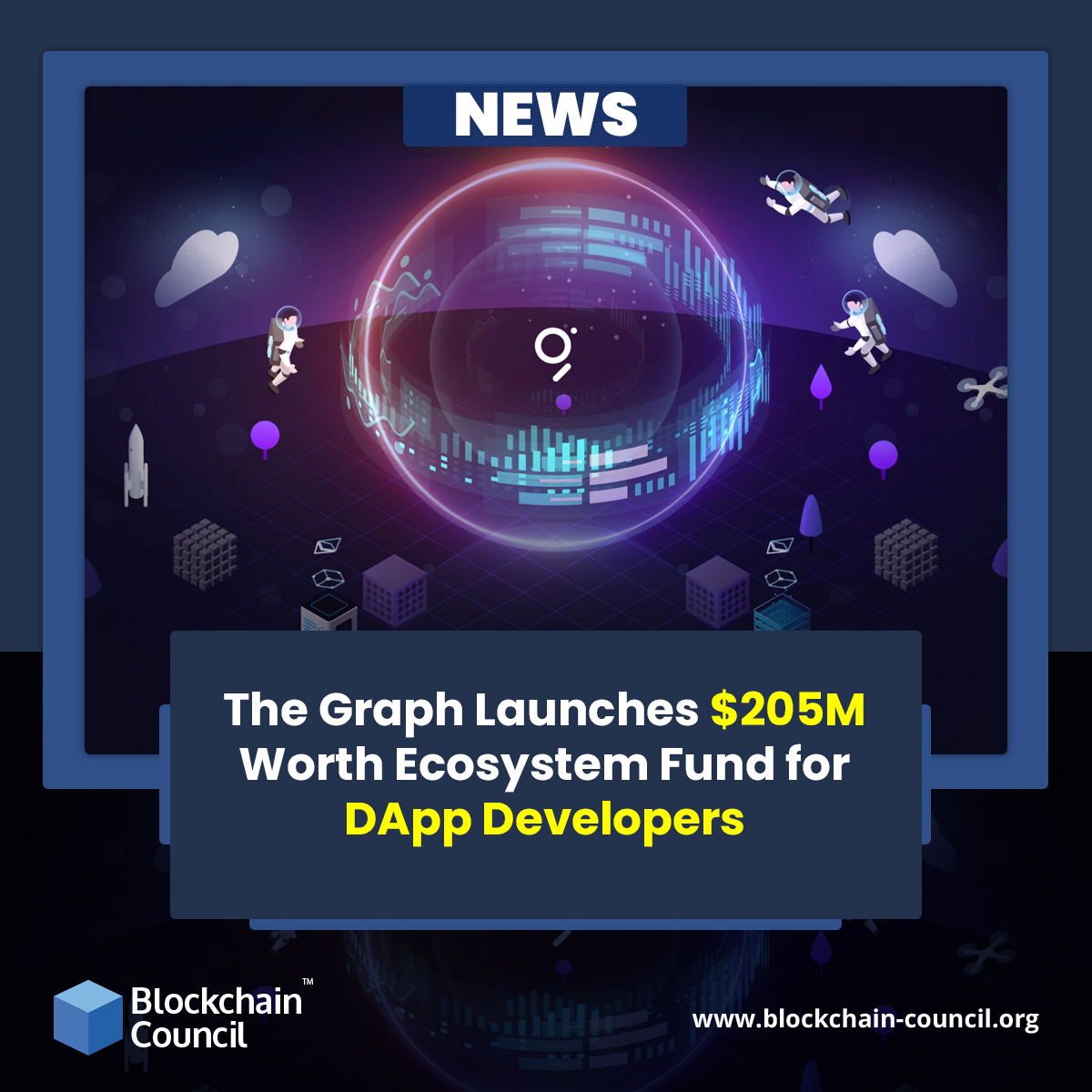 Working as a top-tier decentralized solution for indexing and querying data from blockchain ecosystems, The Graph has launched a fund for supporting developers within the cluster. Through the $205 million worth fund pool, The Graph is planning to attract new developers who would contribute towards the growth of the firm. The huge support shown by the industry for The Graph's new venture has proved the increasing interest of capital firms in growth funds focused on crypto and blockchain-powered projects.

According to the official announcement, the ecosystem fund received active support from renowned companies such as Digital Currency Group, Multicoin Capital, Reciprocal Ventures, Gumi Cryptos Capital, NCG, and Hashkey. The growth fund will help The Graph to expand the firm's growth and development initiatives and key prospects by luring new developers to the platform. The fund will offer necessary financial support through grants to developers designing DApps via The Graph's querying technology resources.
The Graph works as a powerful interface that strives to leverage seamless access of on-chain data for decentralized application projects or DApp solutions. The firm's querying technology expands to a plethora of fields including Decentralized Finance, Non-Fungible Tokens, Decentralized Autonomous Organizations, cross-chain solutions, and the metaverse. The increased popularity of blockchain technology in the finance space has played a significant role in bringing Decentralized Finance or DeFi to the mainstream business cluster. The powerful tools and services provided by The Graph help developers to curate high-potential DApps easily.
Talking about the fund, Craig Burel, a partner at Reciprocal Ventures stated that a majority of blockchain apps people are connecting with are supported by centralized portals. This situation will continue to sustain due to the lack of more decentralized options. The spearhead added that we have made an attempt to change the current scenarios by collaborating with the biggest names in the blockchain sector by providing capital and resources to developers for their projects.
Digital Currency Group or DCG presently works as a delegator for The Graph. The firm will continue to offer its support to its partner firm for developing DeFi and Metaverse. Miko Matsumura from Gumi Cryptos Capital addressed The Graph as a crucial part of the Web3 cluster. The chief highlighted the firm's dire efforts in developing application programming infrastructure for the next phase of the Internet.
In December 2021, The Graph Foundation gave a $60 million worth grant to Semiotic AI for strengthening its research and development portfolio centered around artificial intelligence. Further, the API portal The Guild was given a $48 million fund to expand the subgraph features of the core ecosystem. The firm is continuously expanding its cluster through partnerships with high-potential firms to support its growth across the fast-developing blockchain industry.