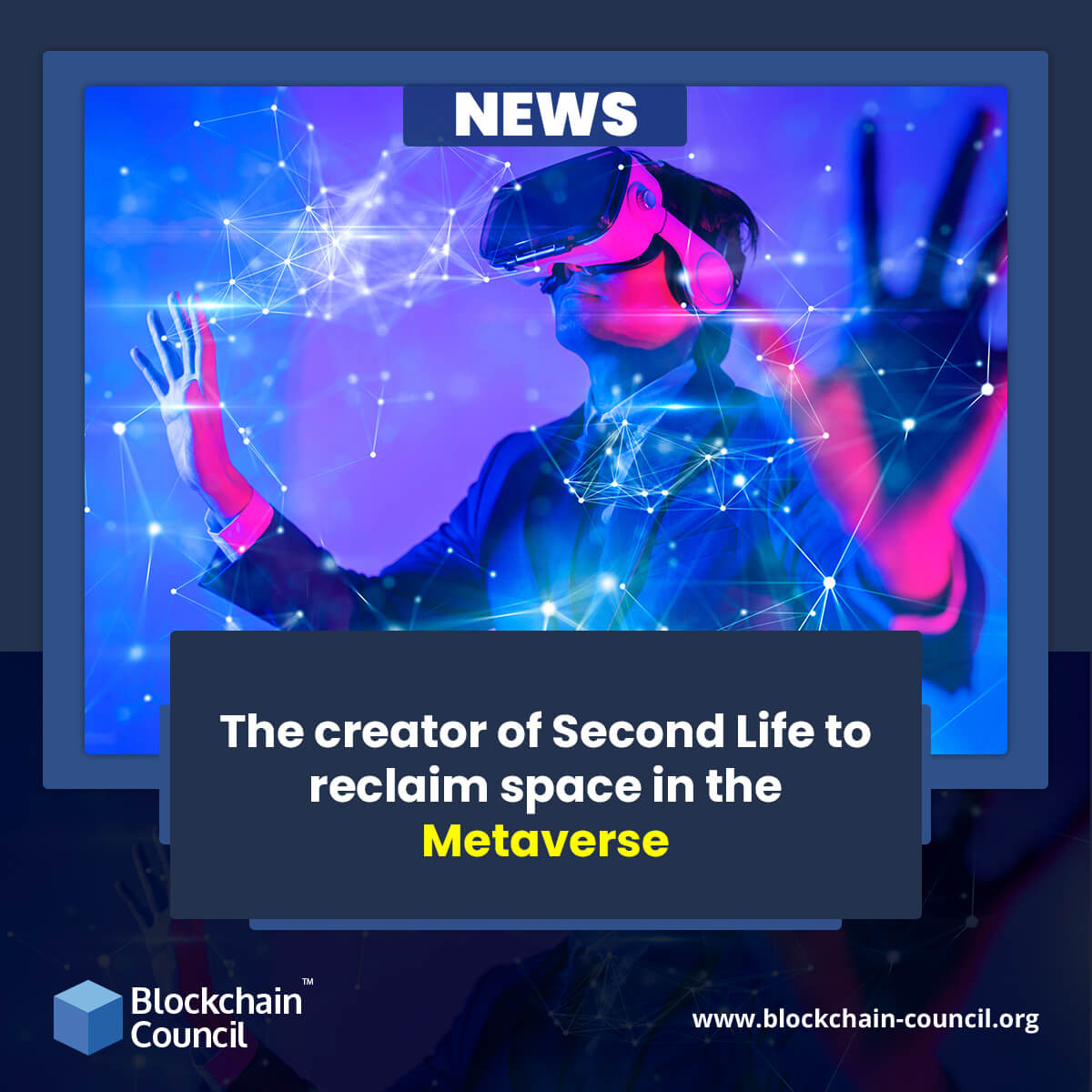 The proud creator of Linden Labs' insanely iconic virtual projects Second Life, Philip Rosedale is all set to return to his roots as a strategic advisor for the team to help them explore the Metaverse kingdom. Founded in 2003, Second Life shines as one of the earliest ventures in the field of virtual space that was an untrodden path with no solid exposure back then. The spearhead will be joining the team as part of the latest collaboration between High Fidelity, a spatial audio company founded by Philip in 2013, and the Linden Lab ecosystem.

As per the official announcement, the pact includes an undisclosed cash investment, significant patents, and the entry of some of the members of the development team of High Fidelity. The partnership will also witness Philip's expert involvement in fueling Linden Lab's Metaverse expansion plans. Interestingly, the High Fidelity chief does not have a positive outlook on content interoperability in the Metaverse field as he addressed it as a total failure. However, he firmly believes that NFTs are likely to emerge as the future of technology in the long term.
Philip Rosedale left his office as the CEO of Linden Labs in 2008, however, his expertise in the sector made him earn immense popularity in the Virtual Reality cluster. On January 13, 2022, High Fidelity revealed its investment in Linden Labs through a post. The team stated that the pact includes cash investment as well as distributed computing patents including two concerning community moderation in decentralized infrastructures. In an interview, Rosedale said that the team has several plans in its to-do list including the addition of VR and advanced avatar animations via facial tracking cameras for an enhanced experience.
Philip Rosedale returning to Linden Labs (breaking news today) definitely reminds me of Steve Jobs in the 90s returning to Apple #secondlife #metaverse

— Andrew Oleksiuk (they/them) (@Andrew_Oleksiuk) January 13, 2022
The spearhead emphasized that in the short run content interoperability might not support the Metaverse technology. He added that the use of NFTs in the long-term can turn out to be quite profitable and appropriate for the growth of the sector. Second Life has its native economy and currency called 'Linden Dollars.' Rosedale stated that 375 million items are traded on the Second Life market interface every year for nearly $2 per item. He opined that these items are already a form of NFTs as they are tradeable and shareable easily. However, as these items are not recorded on the blockchain, they cannot exist outside the game which is otherwise a common feature of NFTs. The Second Life platform has an annual GDP of $650M with more than 8 million items being sold on its ecosystem.