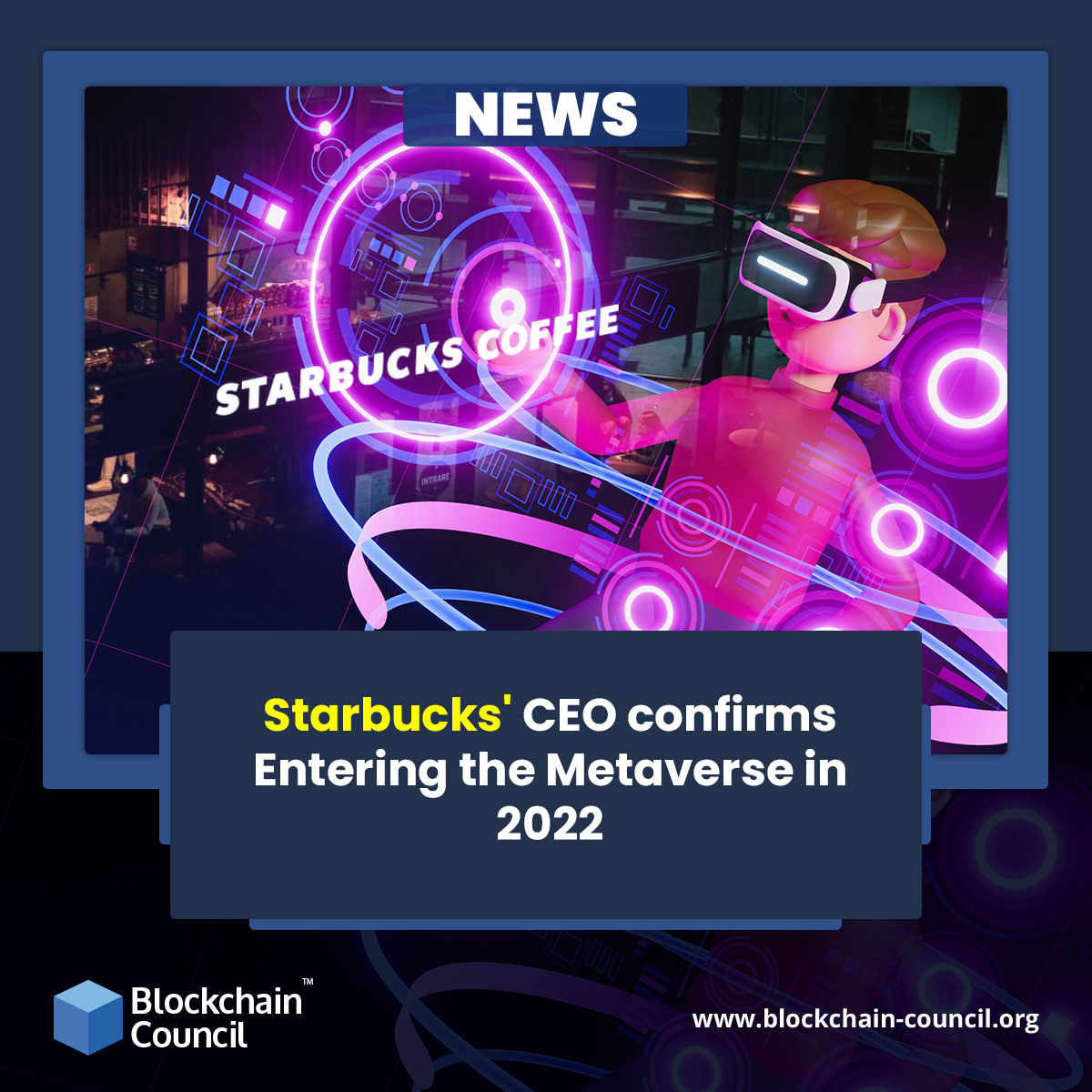 With Metaverse and NFTs emerging as the next 'big thing' of the financial space, multinational firms are taking all the hard pills to gain an edge in this mad race for digital exposure. Joining the list of Metaverse fans is a renowned billionaire businessman and CEO of Starbucks, Howard Schultz who has shared the future plans of the firm looking forward to venturing into the Non-Fungible Token space by the end of 2022. The spearhead, whoever, did not share an exact launch date of the project during his interaction in an Open Forum held recently.

During his address at the Forum, Schultz tried to grab the attention of the listeners by asking them if they have ever heard about NFTs or if they have invested in the industry in the past. On getting no satisfactory response from the audience, the Starbucks chief stated that the domain is still young and is continuously developing.
He added that Starbucks, luckily, has the best-in-class resources, infrastructure, and tools to set its foot in this thriving decentralized and digital ecosystem. His appointment as the CEO of the firm is likely to open new opportunities for Starbucks in the crypto sphere. There has been a considerable rise in firms showing interest in crypto, NFTs, and Metaverse technology. While some firms are resolving to NFT drops, others are creating new experiences using Metaverse's virtual reality or collaborations with other crypto firms.
Talking about the strong legacy of Starbucks, Schultz shared that the company has the potential to come up with one of the largest NFT spaces if it plans to do so. The firm can enter into strategic partnerships with global brands like Coca-Cola, Pepsi-Cola, or Budweiser and discover new growth opportunities in the domain for itself. Starbucks and other beverage brands have their collectibles cherished around the world. These include bottles, cans special edition items, etc. which can be used in the NFT collection. The digital asset space has plenty of lucrative development opportunities for firms that can be easily exploited through strategic and impactful collaborations and initiatives.
The crypto space can be quite scary for those who have little to no knowledge about the field. To help them, Blockchain Council offers a wide range of courses dealing with basic to advanced level concepts of crypto and blockchain technology. The courses offer detailed information on the topic in a simple and lucid language. 
If you want to keep up with the trends of blockchain industry, join our communities on Discord, Reddit and Telegram.