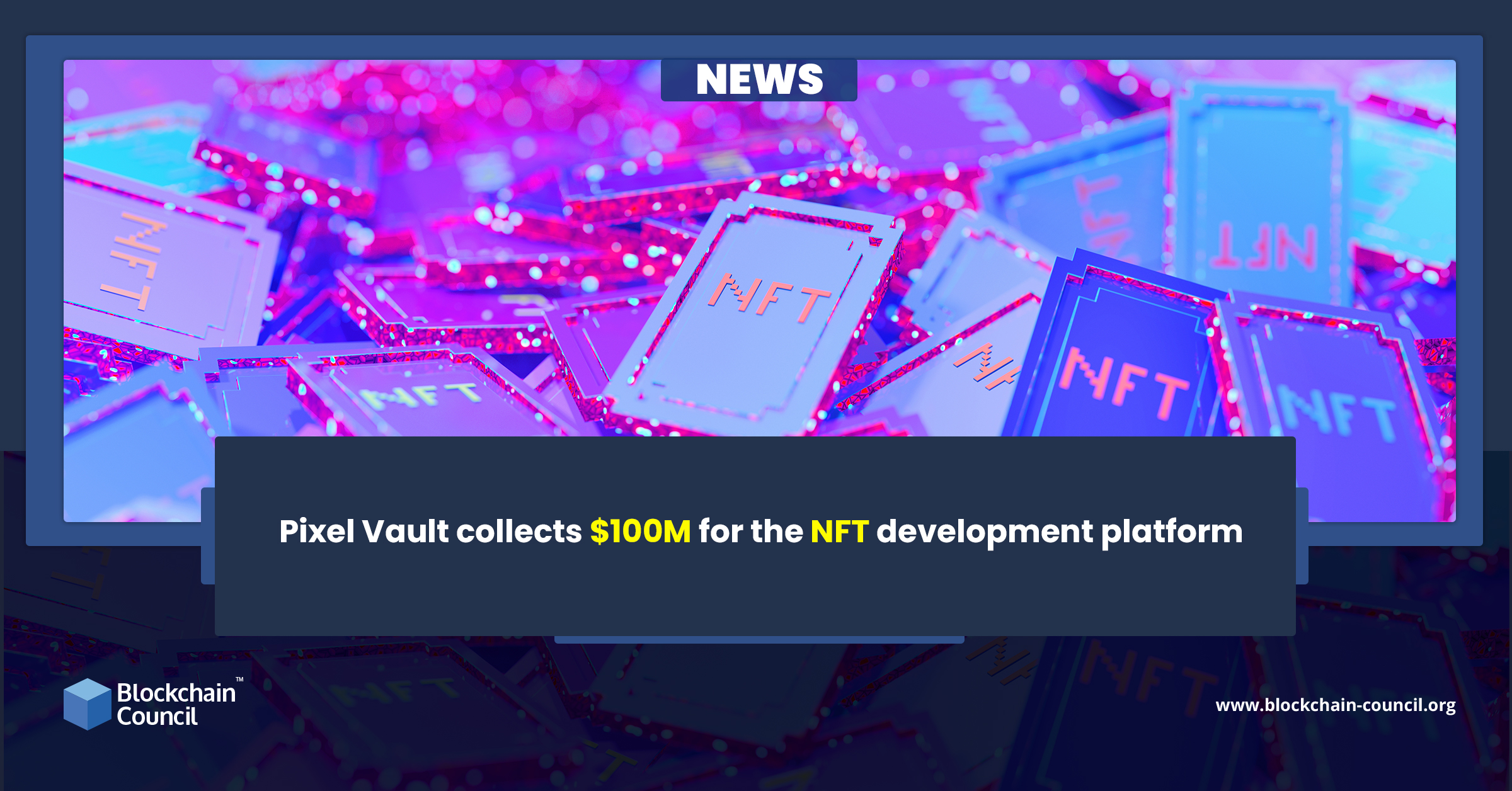 Working as a popular NFT platform offering a diverse collection of superhero-themed collectibles, Pixel Vault has pooled $100M to initiate exploration of Web3 in a newly rebranded version. The funding was supported by operator-led venture capital firms Velvet Sea Ventures and 01 Advisors who paved the way for the launch of the refurbished multi-franchise NFT entertainment firm, Pixel Vault Inc. With this integration, Pixel Vault and its supporting companies are looking forward to revolutionizing the fast-developing NFT industry.

According to the latest announcement by Pixel Vault, the new company will employ Non-Fungible Tokens and Intellectual Property for narrating the stories of crypto communities. The Web3 supported storytelling feature will be accessible across a variety of platforms including television, movies, and video games thus attracting the attention of users easily. Pixel Vault is a renowned NFT portal that owns some of the most popular collections in the present market space. Launched in 2021 by the present CEO, Sean Gearin also called GFunk, the group owns 100% right over the IP, assets, and operations of PUNKS Comic, MetaHero Universe, and all upcoming franchises.
The Pixel Vault spearhead stated that the core aim of Pixel Vault is to empower the community, support decentralized governance, and facilitate real digital ownership. The team runs by the motto that the fans are the owners and the creators of the industry. The supporters of Pixel vault are also token-carrying community members. The 01 Advisors group is helped by former Twitter CEO and CFO namely Dick Costolo and Adam Bain respectively. Earlier, 01 Advisors and Velvet Sea Ventures co-supported a $25M Series A funding in Autograph NFT marketspace.
The co-founder and managing partner at Velvet Sea Ventures, Michael Lazerow shared the news about the new firm and its vision on his LinkedIn handle. He emphasized the potential of Web3 storytelling that helps users to immerse themselves completely. The spearhead added that the story of Pixel Vault and digital ownership are interrelated and will be created in the near future. Lazerow will join Pixel Vault's board of directors and Adam Bain will join as a board observer and adviser. The only Pixel Vault shareholders are GFunk, his team members, and the new investors.