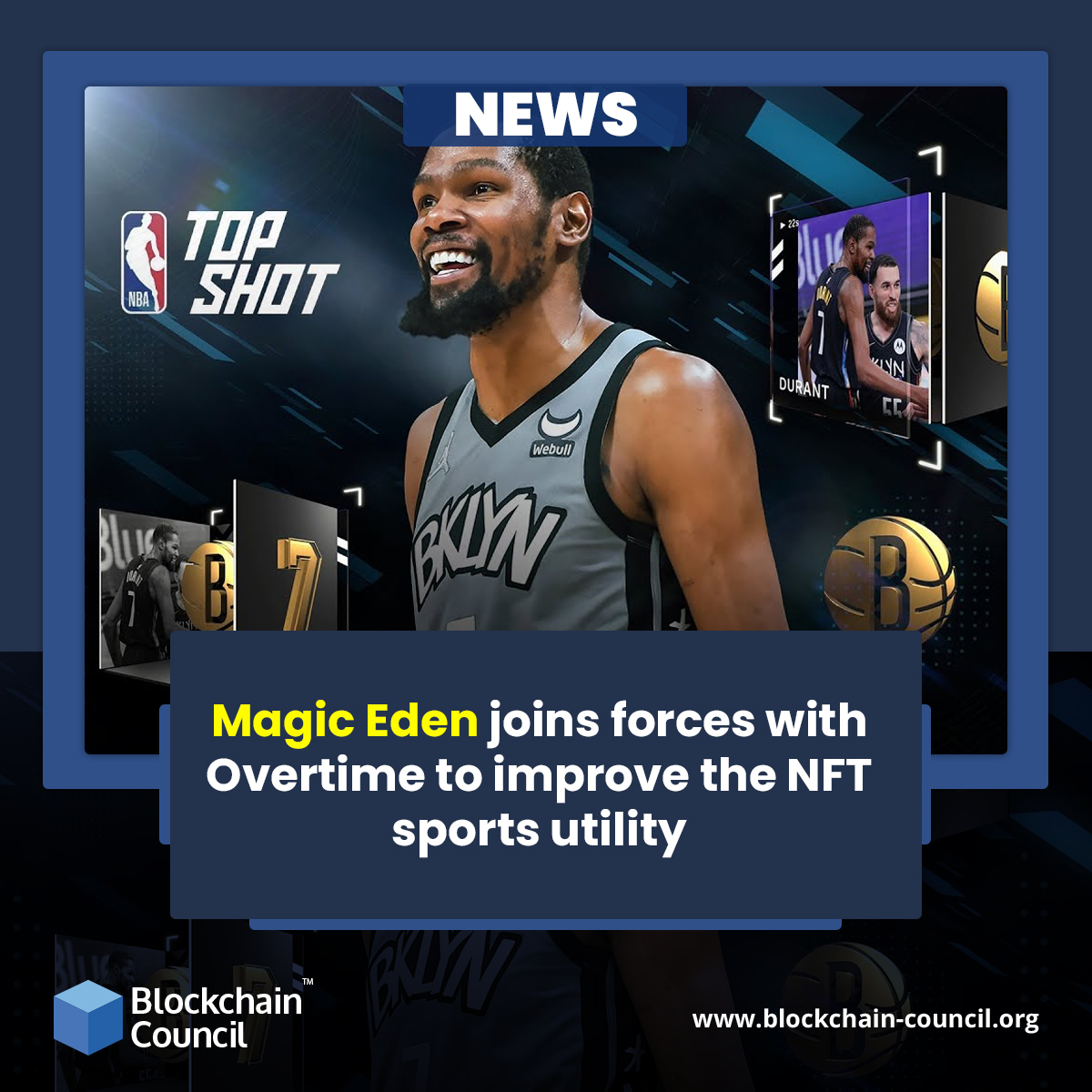 Leading decentralized marketplace for the Non-Fungible Token fans, Magic Eden has entered into a strategic partnership with globally-acclaimed sports entertainment firm, Overtime. With this crucial collaboration with the Solana-based NFT platform, Overtime is looking forward to launching an exclusive NFT collection that will promote the engagement of players with their global fans. The integration between the two top-tier companies will strive to provide unprecedented crypto-based trading experience and sporting fun to the participants.

As per the report, the collaboration is for the 2022 NCAA men's basketball match. This March Madness is one of the biggest sports championships in the US. The highly-anticipated tournament will start on March 15, 2022, and end with a championship match between the teams. The tournament will be held at New Orleans' Caesars Superdome stadium on April 4, 2022. With a capacity of 75,000 seats, the stadium is a popular venue for several sports tournaments in the country.
Talking about the NFT space, co-founder of Magic Eden, Jack Lu stated that the new technology will help sports fans to enjoy games in a totally different way in comparison to the earlier spectators who relied on TVs. Lu added that the digital assets will be minted on March 11, 2022, and the bracket utility involving access to games, meetings, special events, etc. shall be available post the closing of the tournament.   
Overtime has managed to garner impressive support from the crypto world. The firm pooled nearly $135 million in its Series A and Series B rounds from premium venture capitalists such as Shark Capital and Bezos Expeditions. The funding rounds received leading contributions from Andreessen Horowitz also called a16z. On the other hand, Magic Eden has earned a strong position since its launch in September 2017. It registered nearly $400 million in trading volume in the past 30 days span and emerged as the leading DApp on Solana's ecosystem.
In December 2021, the platform surpassed the daily transaction value of OpenSea with its striking performance across the NFT space. The firm has planned to launch a DAO project and announced a three-layered NFT airdrop to dedicated users to speed up the decided plan. Presently, the most popular collections of Magic Eden comprise profile picture projects or PFPs and access passes. Some of the popular projects include Solana Monkey Business, Degenerate Ape Academy, Shadowy Super Coder DAO, Boryoku Dragonz, Portal, Lux Real Estate, etc.
Planning to hone your skill in crypto trading? Then, Blockchain Council's certificate courses can be your perfect companion. These courses are designed to suit the individual requirements of the participants willing to gain exposure in crypto.