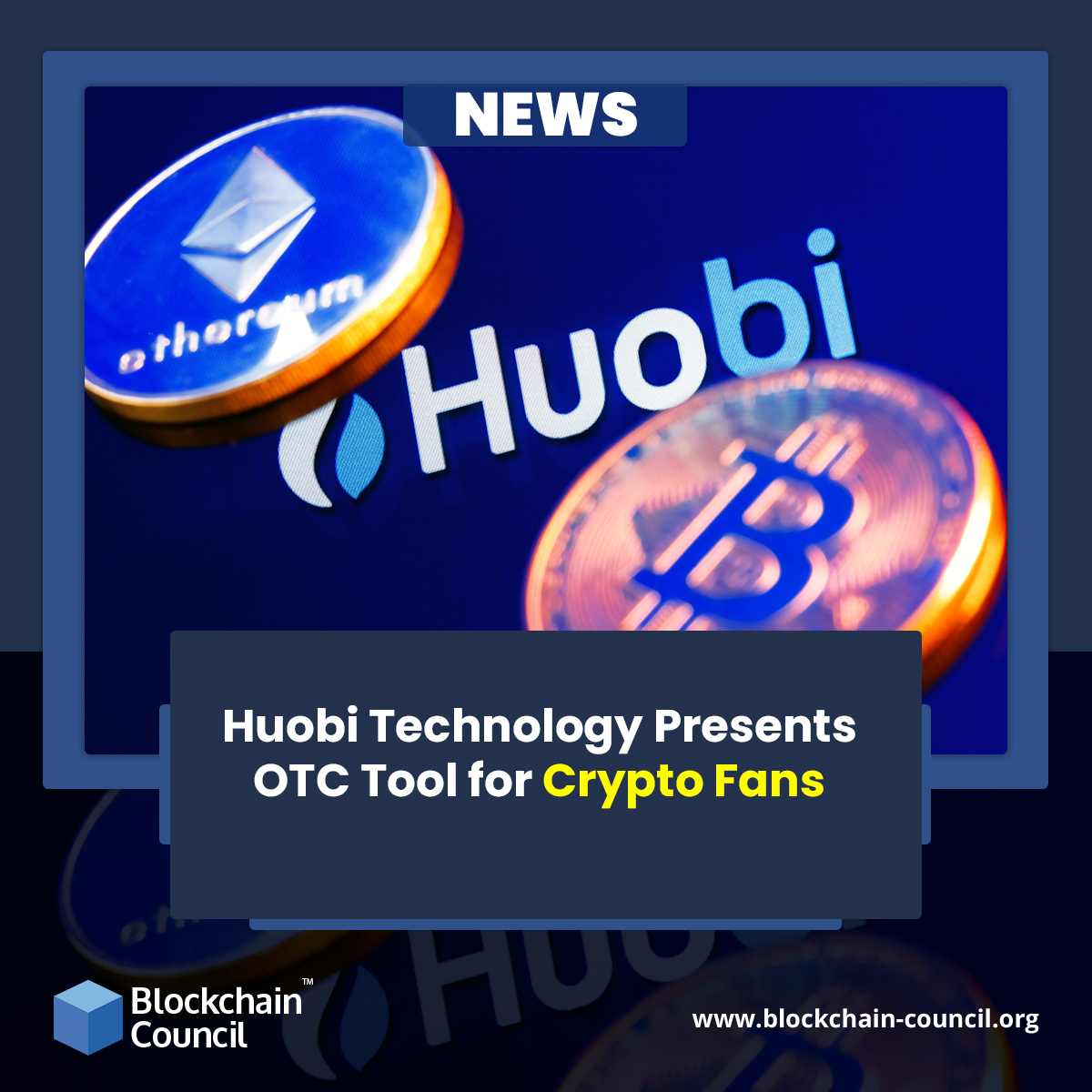 With a strategic view to strengthen its hold across the growing crypto sphere, Huobi Technology Holdings has launched an Over-the-Counter (OTC) service dedicated to cryptocurrency users. The impressive support given by investors to crypto has encouraged firms from across the globe to venture into the field with innovative products to attract new-age retail investors. OTC trading is a framework wherein buyers and sellers trade cryptocurrencies through a private deal that is characterized by high-end security, transparency, and cost-efficiency.

According to the official announcement, the firm is all set to open new opportunities for crypto trading for investors from around the world. Those willing to indulge in crypto can do so using the OTC portal through crypto block trading services and fiat currencies such as the U.S Dollar. In the near future, the entity will expand its currency portfolio by adding support for Euro, the British Pound, and the Hong Kong Dollar for a seamless trading experience. As the cryptocurrency sector continues to grow, Huobi's OTC service will help the portal in attracting a new class of customers looking for a more privacy-focused trading system.
Reading the name Huobi Technology might give the investors an interpretation that the firm is related to Huobi Group that runs the Huobi Global cryptocurrency exchange. However, to clear the doubts, a spokesperson for Huobi Technology stated that the two companies stand as separate legal entities with some common shareholders. Huobi Technology was originally recognized as Pantronics Holdings. Founded in 1990, Pantronics Holdings was a popular electronics manufacturing unit. In 2016, Huobi Technology was listed on the board of the Hong Kong Stock Exchange (HKEX).
Ever since crypto has emerged as a mainstream financial sector, Huobi Technology has actively participated and shown interest in its expedition within the ecosystem. Recent years have witnessed multiple developments undertaken by the firm to support its crypto initiatives. The firm offers services such as virtual asset management, custody, trust, and lending resources for customers. It holds various licenses from top-tier regulatory organizations. This includes security and asset management licenses from the Securities and Futures Commission of Hong Kong along with a license for trust of company service providers in Hong Kong. The firm managed to secure a retail trust company license in Nevada, the U.S.A through a wholly-owned subsidiary unit in the region.
If you are looking for a course to sharpen your skills in blockchain and crypto trading, then Blockchain Council is at your service. The platform offers a wide range of dedicated certifications for gaining crypto knowledge starting from the beginners' level and going up to the experts' level. The courses are pocket-friendly and are designed by experts.