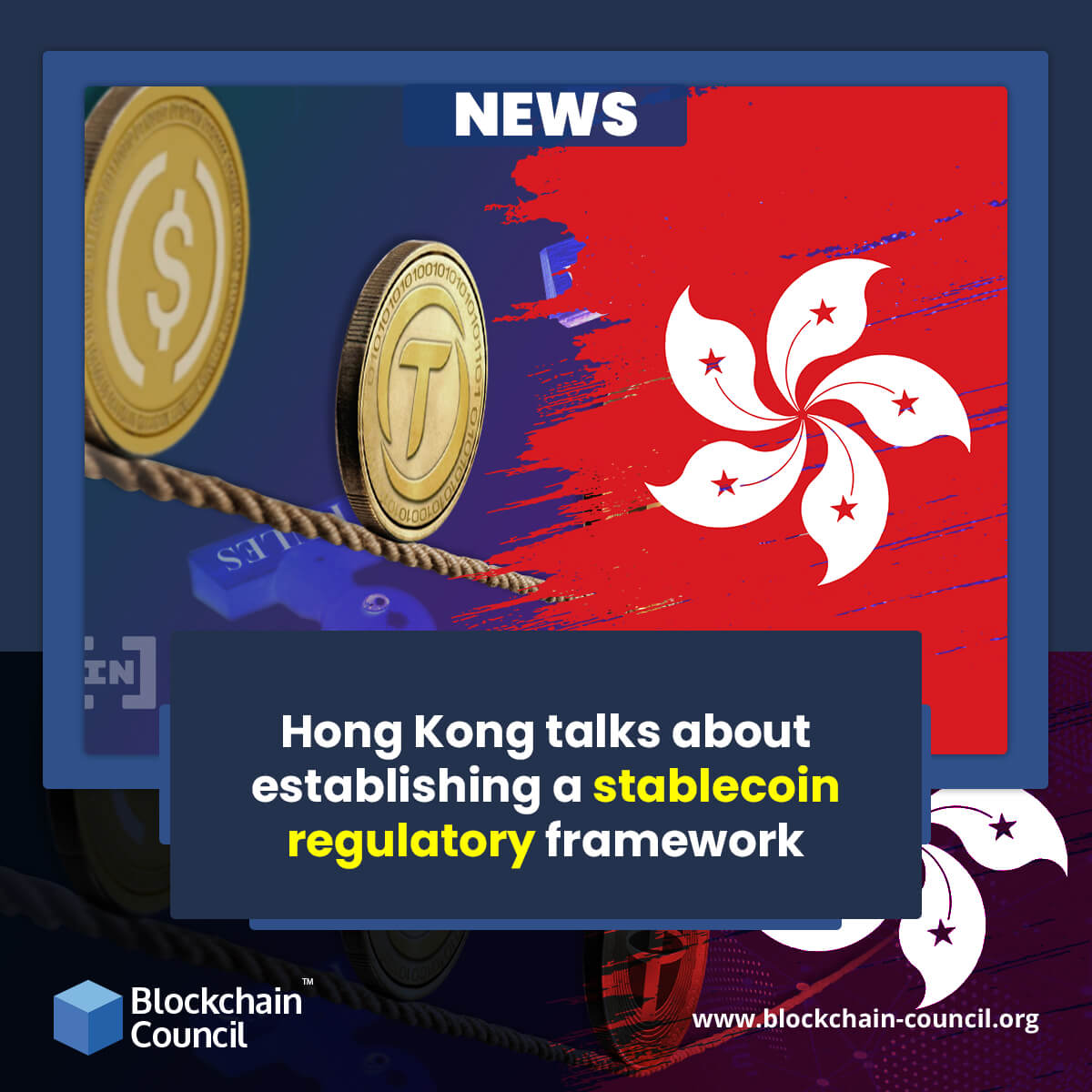 With investors flocking towards cryptocurrencies sidelining the traditional investment options, the government authorities are compelled to chalk out a regulatory framework for the industry. The latest news in this regard is coming from Hong Kong where the country's central bank, the Hong Kong Monetary Authority (HKMA) has presented a questionnaire for the public to share their views concerning the regulatory setup for crypto and stablecoins. The renowned banking institution is looking forward to unveiling crucial regulatory guidelines by 2023-24 for the virtual currency space.

The HKMA has released the questionnaire titled 'Discussion Paper on Crypto-assets and Stablecoins' to initiate its plans focused on the imposition of regulatory control on the crypto industry. The document lays emphasis on the humongous rise in the market capitalization of the stablecoin sector since 2020 across the global financial arena. It also mentions the corresponding regulatory recommendations forwarded by international financial watchdogs like the United States' Financial Action Task Force (FATF), the Financial Stability Board (FSB), and The Basel Committee on Banking Supervision (BCBS).
The regulator has given a list of eight potential questions to seek regulation-related recommendations from the people. There are five possible regulatory outcomes included in the document. These outcomes are- no action, opt-in regime, risk-based regime, catch-all regime, and blanket ban. With this, the banking institution is looking forward to understanding the viewpoints and expectations of the investors dealing in crypto and stablecoins. The stakeholders can submit their answers by March 31, 2022. The decision of HKMA is widely supported by renowned names in the country. Recently, Hong Kong's biggest property developer Sun Hung Kai invested $90M in Sygnum, a Swiss bank known for digital asset trading.
The questionnaire is likely to help the experts in drafting a strong regulatory framework for the crypto space. The use of crypto assets comes with the feature of anonymity and so often crypto is criticized for promoting illegitimate activities like money laundering. However, with a strong regulatory toolbox, governments can make sure that the industry is free from issues related to execution of illegal transactions. The regulator conveyed that stablecoins have a higher chance to get infused into the mainstream financial market or even for day-to-day trades. The authority is planning to expand the scope of the Payment Systems and Stored Value Facilities Ordinance (PSSVFO). The law determines the legality of the financial sector.
The governing authority stated that the constant surge in the size and trading volume of cryptocurrencies might not inflict a threat to the stability of the global financial cluster from a systematic point. The discussion paper reflected that the expansion of the virtual asset class as an alternate solution to the traditional tools clearly indicates the interconnectedness with the core financial field. The paper revealed that the market capitalization for the sector stood at $150B in December 2021 involving nearly 5% of the whole crypto industry.