Google is one of the world's leading cloud computing and data management services providers. For a long time, Google has been planning to bring crypto to its consumer base as a legitimate payment option. On Tuesday, Google announced it would utilize digital currencies in its payment modules for cloud services. Google has been planning on using cryptocurrency for a selective user base as an experiment to test the reliability and the changes it brings to the company's infrastructure. The leading cloud services provider, Google, has partnered with Coinbase to allow users to pay for cloud service subscriptions using cryptocurrencies like Bitcoin and Ethereum. Ever since the news came out, Coinbase shares have been up by 8.4%.
The partnership between Google and Coinbase was announced at Google's Cloud Next conference, intended to bring market leaders looking for cloud services. This Google's Cloud Next conference plans to give a heads-up to the digital frontier of payments and financial services. The company's rivals in cloud services do not have a similar offering where users can pay through Bitcoin and Ethereum, like digital currencies for cloud solutions.

Google's step to account for itself as the only digital currencies acceptor in the market is also fruitful for the parent entity Alphabet. Reportedly Google's market share has now clocked 9% of revenue rising from 6%.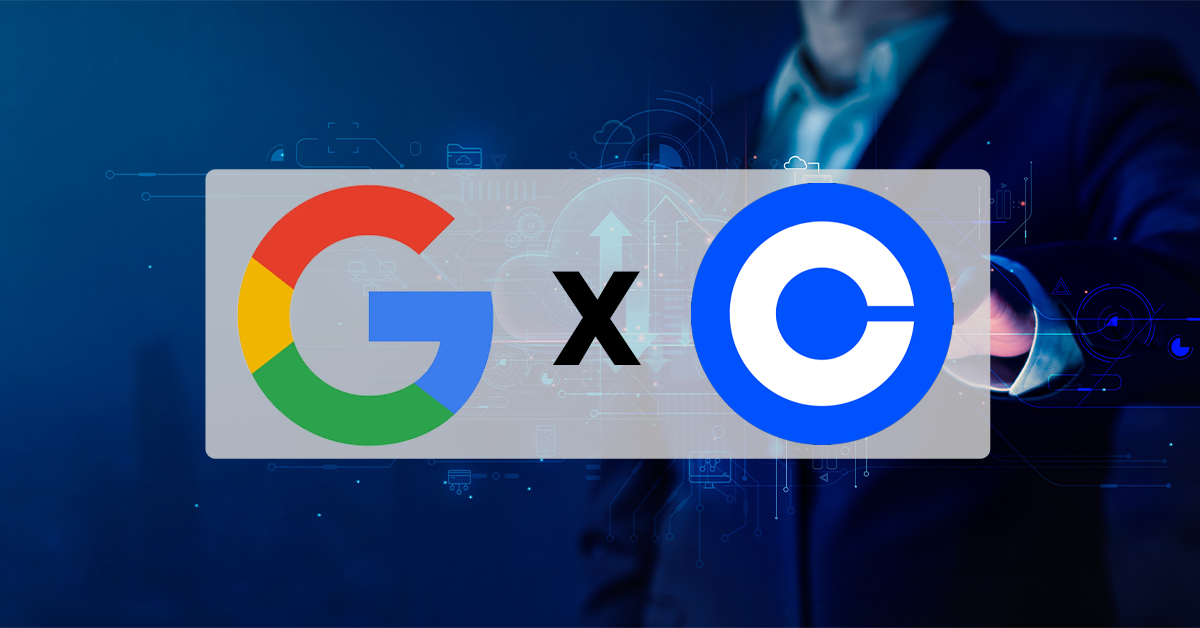 As per Amit Zavery, the President, General Manager and Head of the Platform at Google Cloud, "the Google cloud platform infrastructure service will initially accept cryptocurrency payments from a handful of customers in the web3 world who want to pay with cryptocurrency, thanks to an integration with the Coinbase commerce service."
As a start, Google is headed in the right direction, and the experts believe that Google will make way for the mass adoption of cryptocurrency as a payment option for their cloud services. The cryptocurrencies included in the collaboration as accepted cryptocurrencies are Bitcoin, Bitcoin Cash, Dogecoin, Ethereum, Litecoin and several others. 
However, the terms of the deals are not yet disclosed, but Coinbase will probably earn on a commission basis on crypto transactions. Overall, the partnership sounds beneficial for both organizations, especially for Google, this move in the cloud services industry will help Google escalate its web3 ecosystem plans in the near future.
If you want to keep up with the trends of blockchain industry, join our communities on Discord, Reddit and Telegram.