GameStop, a leading video games retailer, has stepped into the web3 ecosystem with an all-new NFT marketplace that supports trading assets from games on the web3 platform Immutable X. 
Immutable X is the leading web3 platform built on blockchain for decentralized applications. Games like Illuvium, Gods Unchained, and Guild of Guardians are on the list of web3 games that will support in-game trading utilities on the NFT marketplace. These utilities include tradable tokenized items, including customizable plots, digital trading cards, and several others. 

GameStop launched this NFT marketplace in July with an initial offering of digital collectibles and artworks. The organization had been successful in getting noticed with the initial launch. As a broader approach, the company announced that it would soon expand its offering to interactive NFTs for web3 games.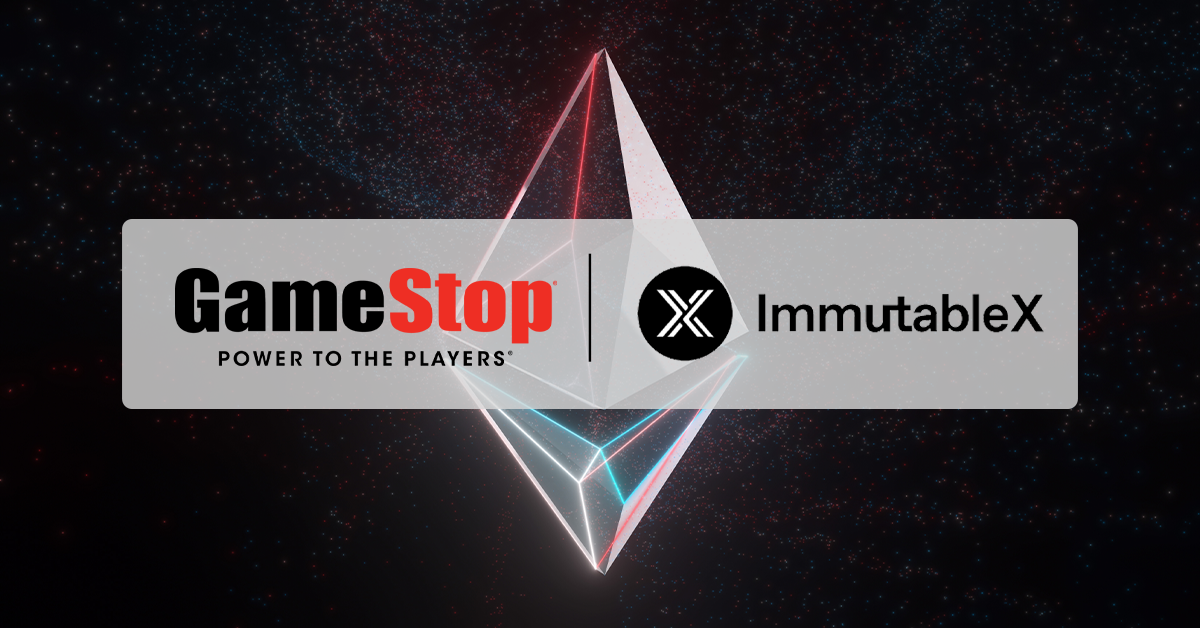 GameStop first announced its partnership with Immutable X in February. The company individually participated in a 500 million USD fund as an investor to promote game development using Immutable X as the primary platform. 
Immutable X is an Ethereum by-product, but it's relatively faster and less expensive than Ethereum, which becomes slow on certain network traffic conditions. It can allow users to perform NFT interactions faster by offloading several transactions to a layer-2 blockchain. Furthermore, the brand Immutable has recently been listed as a crypto unicorn. It has been successful in racing investments by Animoca Brands and gaming giant Tencent and getting the valuation across the 2 billion USD mark. The most recent Fundraising, a series C, brought in 200 million USD in March this year. 
Yesterday, GameStop announced that the marketplace had completed beta testing. The brand is offering numerous incentives to attract traders to its platform. As reported by a representative from GameStop, the brand is offering back 1% of daily trade volume in Immutable's IMX tokens. There are additional rewards for holding tokens for a period. 
With the recent developments of GameStop, the brand is taking an aggressive stance to take on its rival, Coinbase NFT. However, the brand has only gathered 29 million USD as the total trade volume from more than 23000 traders. These statistics show that Coinbase NFT is far out of reach from GameStop. Industry analysts believe that adding more web3 games to the marketplace will help.
If you want to keep up with the trends of blockchain industry, join our communities on Discord, Reddit and Telegram.