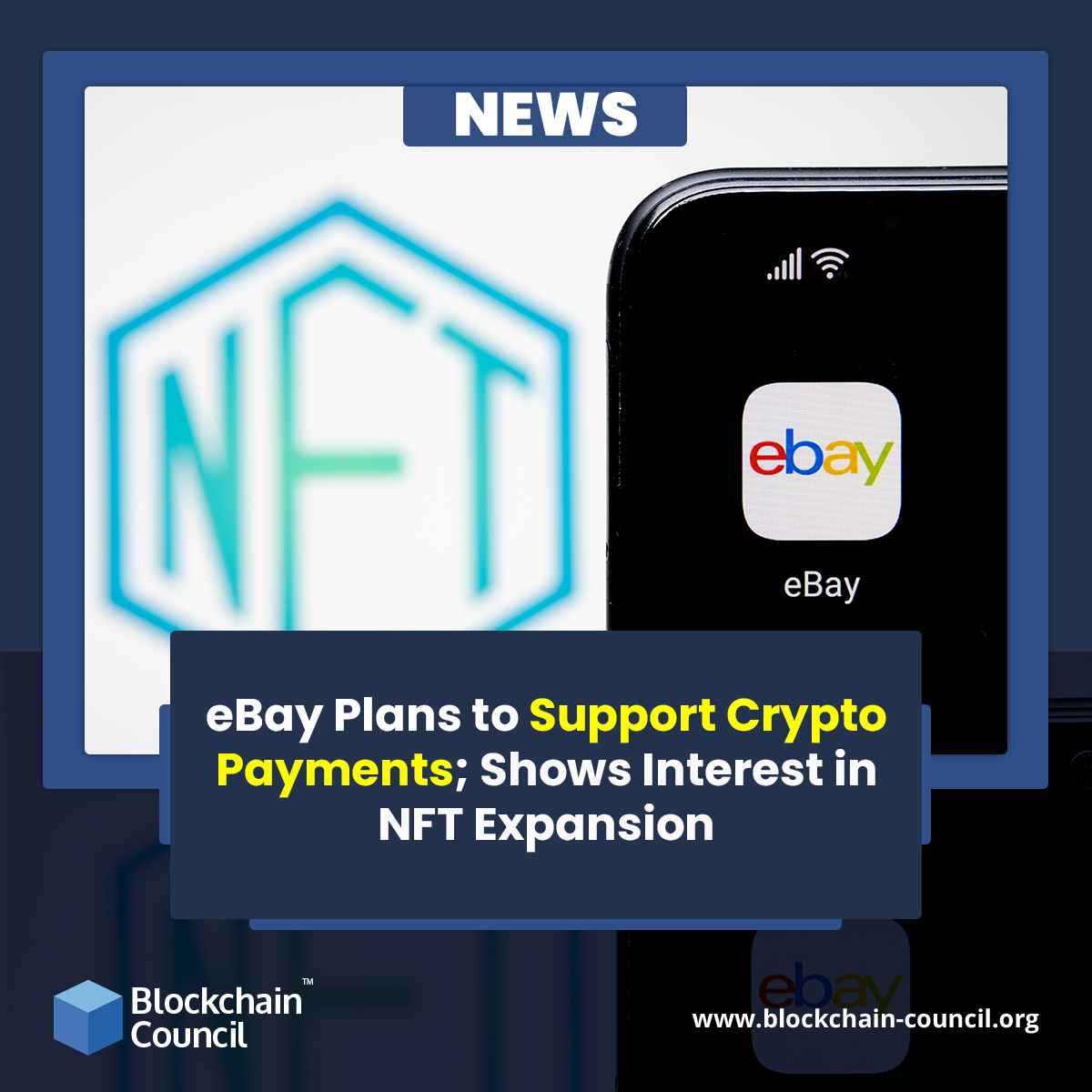 Taking pride in being one of the biggest portals for e-commerce trading, eBay Inc. is likely to venture into the multi-billion-dollar worth crypto industry as part of its expansion plans. The report released by media portal Reuters has given a blow to various speculations of e-Bay facilitating seamless support for cryptocurrency-based payments on its core ecosystem. With this development, the American e-commerce giant is looking forward to grabbing the attention of the new-age users who are actively adopting and favoring crypto-friendly platforms.  

In an interview with CNBC, eBay's CEO, Jamie Iannone stated that the firm might make an official public announcement about its crypto expedition on its investor day i.e., March 10, 2022. The chief said that the team is striving hard to manage transactions and payments amounting to a whopping $85 billion worth directly on the portal. With this thriving support, the firm is willing to unfold new payment systems for customers. Presently, eBay supports payments through popular channels like Google Pay and Apple Pay. The firm collaborated with Australia-based financial technology firm, Afterpay which allows users to enjoy access to the 'buy now pay later' feature.
With the growing popularity of cryptocurrencies, firms from across the globe are looking for ways to integrate them into their system for users. There has been a substantial surge in the number of investors favoring crypto payments for investments, trading operations, or day-to-day requirements. The global shutdown caused due to COVID-19 made people shift to cryptocurrencies and blockchain technology. High-end security, immutability, and transparency make blockchain technology and crypto projects quite popular amongst investors as well as firms. Payment platforms like PayPal allow its users to buy, sell, and hold cryptocurrencies through its online wallet solutions.
The e-commerce firm aspires to strengthen its hold in the sector and earn an additional advantage from its competitors by bringing crypto on board for users. The integration of crypto in its ecosystem is likely to help the firm in attracting expanding its operations and customer cluster. The CEO considers Millennials as the top focus for the business infrastructure. The spearhead has launched multiple initiatives for the Gen-Z customers. For example, the team is paying special attention to the Sneakers category which is one of its fastest-growing segments. The firm has shown keen interest in exploring multiple ways for entering the NFT domain.  
Looking for a well-detailed crypto course? Then Blockchain Council certification courses can be your best choice as they are designed to help the novice as well as experienced investors to reap maximum results at minimum expense. The courses are created to offer in-depth conceptual and practical knowledge to students.