India has registered a tremendous amount of popularity for startups in recent times. The entrepreneurial opportunities for people with business mindsets have been on the surge in the web 2.0-based industry. Now, with the introduction and development of new web space, viz. Web3, the industrial impacts are gruesome. The technology is truly potent for skyrocketing businesses with benefits like the global audience, decentralized data management and storage, and above all, immutable security.
Meta (formerly Facebook) has collaborated with the Ministry Of Electronics And Information Technology (MeitY) to surface web3-based startups.

The idea is to develop a nourishing environment for web3 entrepreneurs with the help of IIT Delhi's expertise. The collaboration is centered around web3 and extended reality (XR) along with many other similar technologies, including metaverse, virtual reality, augmented reality and others.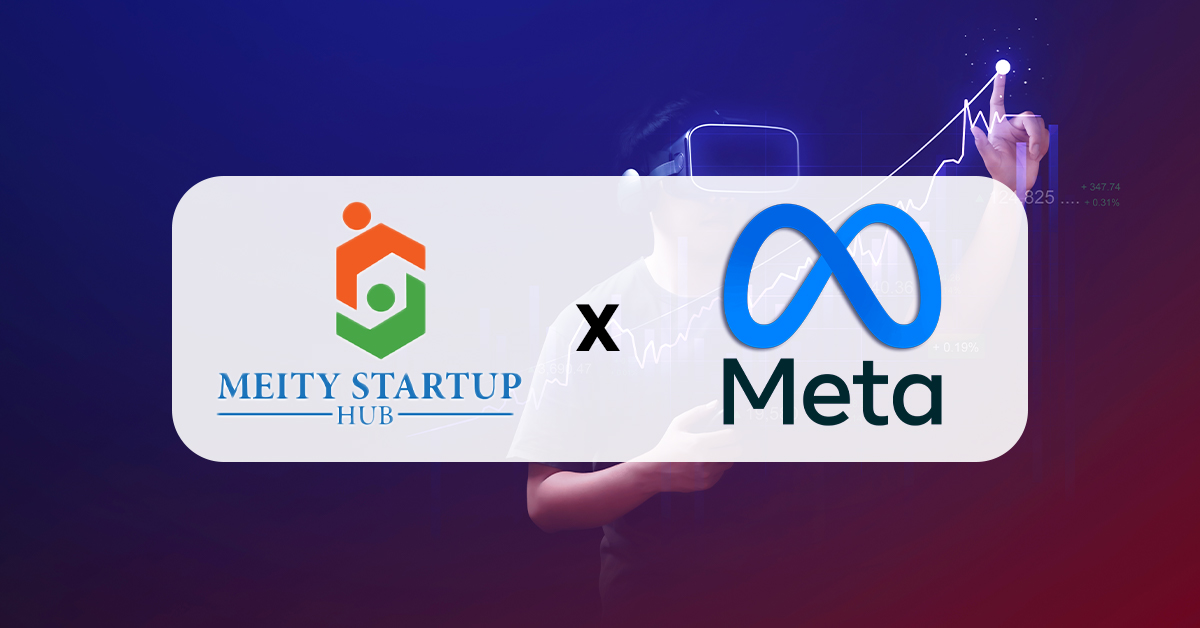 The ideology behind MeitY Startup Hub (MSH) is to help Indian startups explore the diversified web 3.0 space to solve issues with the predecessor of web3. 
The Idea Is To Accelerate The Beginner 
An early start gives you time to prepare well for the results. With a rise in extended reality developments in India, the requirement of proper mentorship and expert insights has become a need of the hour to develop in the right direction. The Accelerator program is designed for early-stage entrepreneurs working on extended reality and its by-products. MeitY has designed the Accelerator program to foster and nurture 40 early-stage innovative startups. The selected ones will get regular insights and mentorship from partners and industry experts across the globe. Apart from mentorship, the top 10 selected early birds will get resources worth $24000 to develop their vision and present innovative solutions with extended reality potential. MSH is all set to transform India's perspective on web3 and its possible outcomes with crucial technologies like extended reality. 
Here is a quick look at the offerings of MSH's Accelerator Program:
Equal opportunities for startups working in extended reality space

$24000 funding opportunity for research and development 

Mentorship from the top institutions and industry experts worldwide 
The Grand Challange 
Apart from the accelerator program that takes care of early-stage startups, MeitY has designed one for early-stage innovators who are done with their research and development. For innovators, MSH will conduct the grand challenge. This challenge will help them identify potential innovators with a proven track record and performance. The eligibility criteria for innovators participating in the Grand Challenge is a Minimum Viable Product. MSH will select 80 innovators for a grant of $600 and an opportunity to join the MSH bootcamp. Out of these 80, only 16 will be selected for benefits worth $24000 to develop working prototypes. 
Here is a quick look at the offerings of MSH's Grand Challenge:
A getaway for innovators with MVPs to showcase their R&D to the world

Industry experts giving valuable insights on the emerging trends in extended reality

Monetary benefits of up to $24000 for early innovators to develop their prototype 

Unlimited access to a growing network of potential investors and partners in extended reality space
Considering the rapid growth in blockchain scalability worldwide, India has to step up in the web 3 markets. Well, the opportunity is here with open MSH registrations. Click here to apply for the program and start innovating XR in your virtual space.