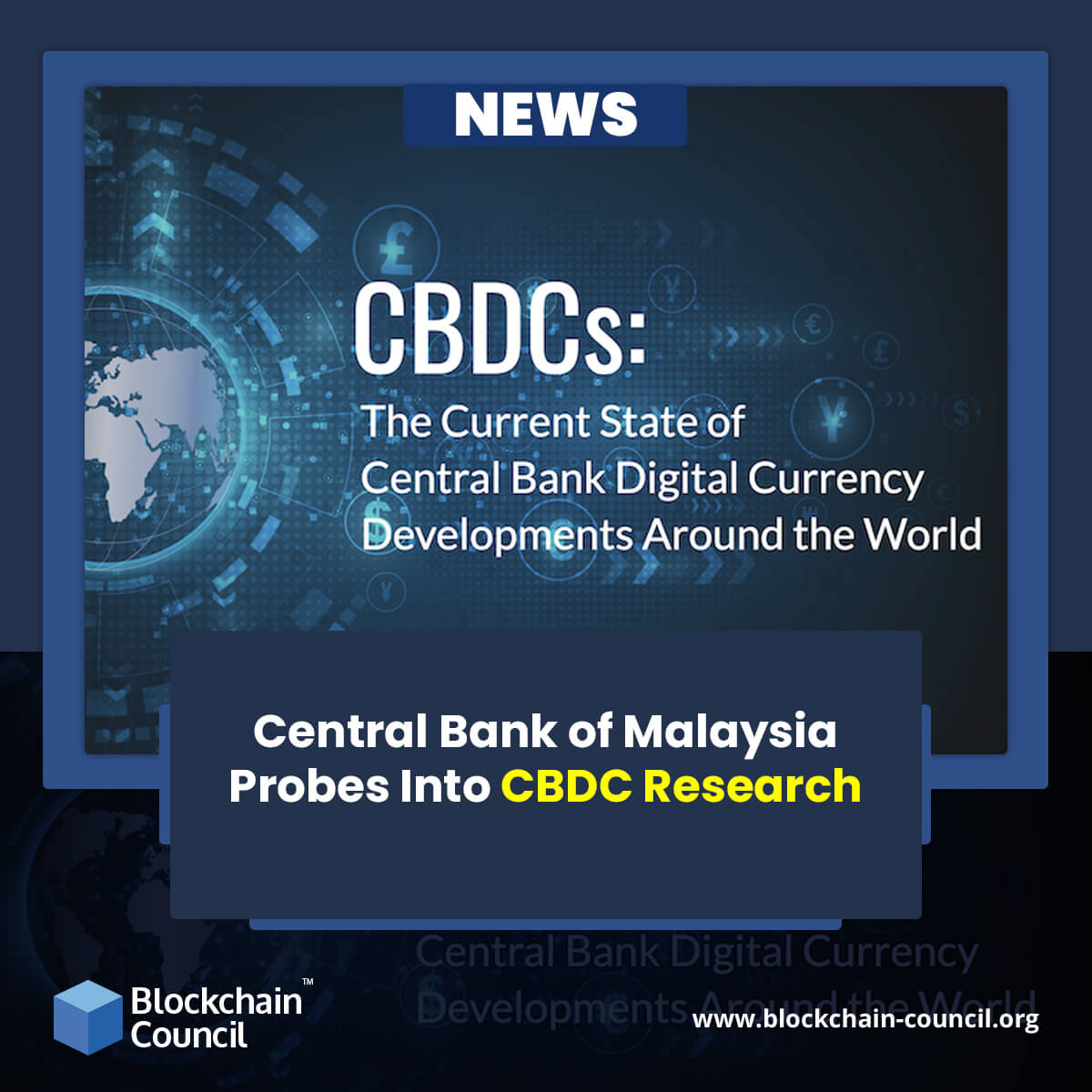 Malaysia has emerged as the latest country to join the list of the countries looking forward to exploring the virtual currency space with a government-regulated CBDC project. The constant surge in the popularity of cryptocurrencies has made financial regulators and governments from across the globe give serious thought to a project that is a perfect link between cryptocurrencies and fiat currencies. The Central Bank of Malaysia, Bank Negara Malaysia is planning to explore the value of crucial research operations and development of a CBDC project for the investment expeditions.

According to the report from the Bloomberg portal, the Malaysian authorities have still not taken any firm decision on their CBDC expedition. The premier banking institution has initiated detailed research on a CBDC project focused on proof-of-concept and experimentation for enhancing the technical and policy operations effortlessly. The research program will pave way for the launch of a CBDC token in the country if any requirement arises in the future. The pre-planned research will help the government to be prepared for its future venture into the CBDC cluster.
Earlier in 2021, Malaysia joined hands with South Africa, Australia, and Southeast Asian neighbor country Singapore to launch a proof-of-concept CBDC project. The pilot product was titled Project Dunbar and was designed to facilitate blockchain-supported cross-border payment settlements. The project used powerful blockchain channels, r3's Corda and ConsenSys' Quorum to offer secured payment transfers for users. With this, the regulators were trying to showcase the potential of the decentralized ledgers in removing the burden of intermediaries involved in traditional systems. The CBDC project was aimed to make payments more economical and less time consuming.
The financial watchdogs from across the world are actively working on creating a safe and secure CBDC program for their native people. China is undoubtedly the most prominent name in this list as its central bank, People's Bank of China, is keenly working on the Digital Yuan project. The pilot project run by the country has been quite successful as more than 20 million people have downloaded the mobile app since January 4 to avail the service. The authorities are planning to launch the project and facilitate international visitors to access the digital currency through their passports in the forthcoming Beijing Winter Olympics scheduled to take place next month.
The Eastern Caribbean Central Bank launched its CBDC called the EC Dollar in March 2021 for its people. Further, Jamaica is looking forward to coming up with a CBDC project by Q1 2022 following the success of the pilot program conducted two weeks ago. The use of CBDC is gaining popularity and so it is likely to witness the launch of more CBDC projects in the near future fully controlled and managed by governments ensuring protection to investors.