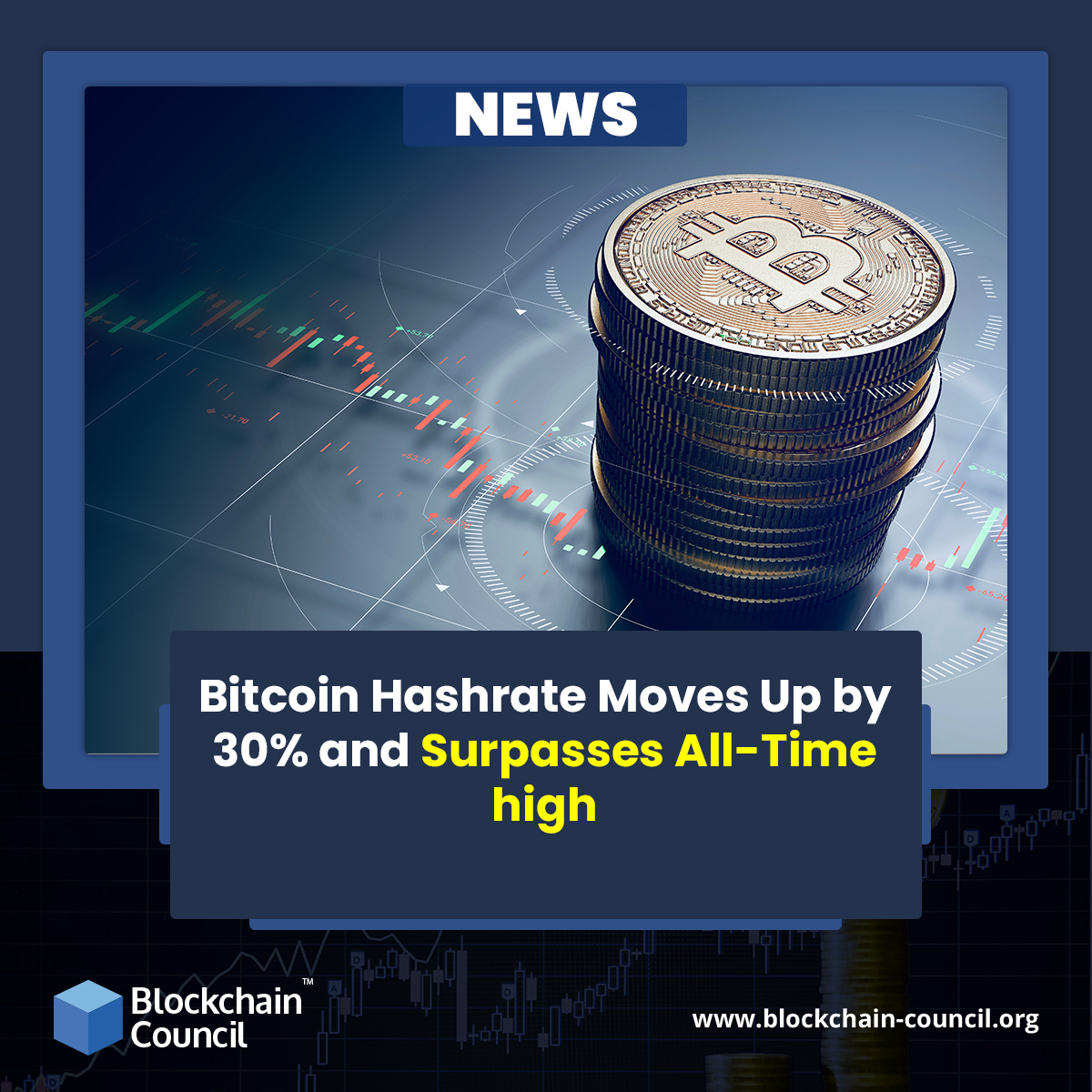 Where the global economic system seems to be under hot waters and uncertain fallouts, the Bitcoin network is rolling on a success spree by setting new records for its cluster. On February 12, 2022, the Bitcoin hashrate climbed the charts upwards by more than 30% to reach its new All-Time High of 248.11M terahashes per second (TH/s). The recent whooping surge was a surprise for the Bitcoin community as it came amid the intensifying tussle between the two superpowers, Ukraine and Russia that is likely to worsen the worldwide geopolitical and economic situation.

According to the report, the hashrate moved from a figure of 188.40M TH/s to reach 248.11M TH/s in a single day span. The value rose by 54.33% in comparison to the past year. Presently, the miners hailing from the United States contribute the highest to the Bitcoin network concerning the global hash rate. The U.S miners contribute 35.4% of the total hashrate in the BTC cluster. Interestingly, as Bitcoin continues to expand its network globally, the hash rate is likely to move higher. Also, in a similar fashion, the price of Bitcoin follows the hash rate trend, thus, the recent spike in hashrate is likely to increase the BTC value in the future. Despite the recent steep fluctuations in Bitcoin price, market experts have emphasized that the network has become stronger in comparison to the past.
Earlier, the crypto mining ban by the Chinese authorities posed a major threat to the blockchain channel. Interestingly, until June 2021, the country contributed to 34.25% of the total Bitcoin mining hash rate and the ban brought a major shock for the world's first cryptocurrency ecosystem.
For the unversed, Bitcoin's hash price relates to the computing power required by a BTC miner's computer equipment for confirming a transaction. The hashrate is an important on-chain factor that often hints towards a bullish market trend for users. An increase in hashrate signals the fact that the miners are speculating a financial profit in spinning additional mining rigs to earn BTC tokens. The latest spike in BTC's hash rate ensures improved security against intrusions from malicious users trying to confirm fraudulent transactions.
The co-founder and CEO of Core Scientific, Michael Levitt stated that the Bitcoin hash rate is likely to grow quickly. However, the spearhead added that the surge is directly linked to the rise in Bitcoin price and growth in the currently developed infrastructure for the token. Top-tier firms like Intel have decided to foray into the mining sector by launching crypto mining chips. These environment-friendly chips will allow miners to use more of them for an equivalent vitality price. The CEO of Block, Jack Dorsey has purchased the chips in pre-orders. The chips are likely to strengthen the core Bitcoin ecosystem.