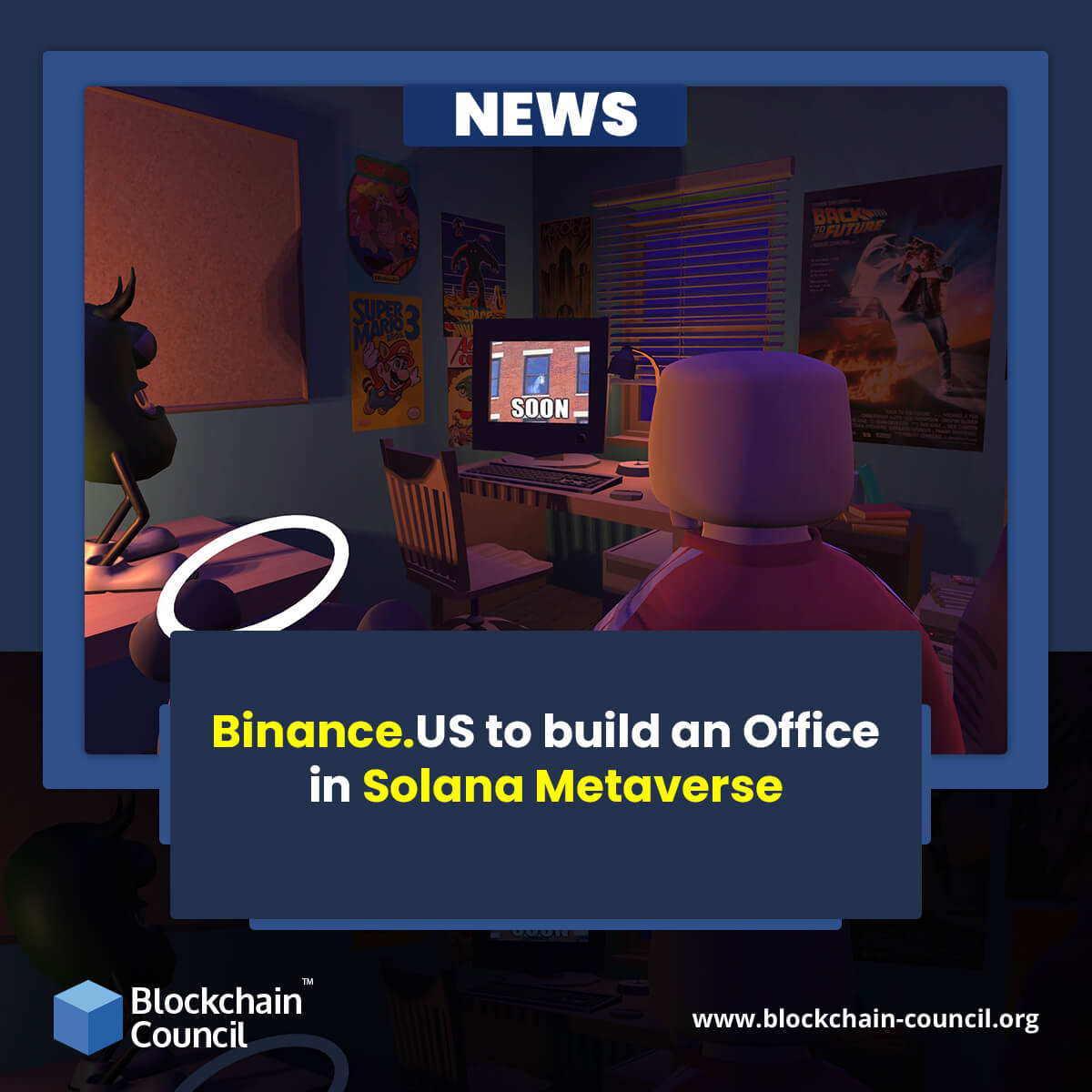 Leading cryptocurrency exchange Binance.US has announced that the platform is building an office space in the virtual world of the popular Metaverse ecosystem, Portals. With this, Binance.US will be putting its first dedicated step towards the fast-growing realm of Metaverse technology. Curated on the decentralized Solana blockchain channel, Portals offers access to a dense urban cluster where involved parties can explore buildings and interactive rooms for an immersive Metaverse indulgence.

The chief of community and partnerships at Portals, Chris Lund revealed that Binance.US is getting a space in Portals Downtown as part of the recent pact. The deal will allow the platform to provide seamless delivery of the latest news content, data charts, and crypto events in a virtual form for the users. The chief stated that the U.S-division of top cryptocurrency exchange FTX will also create its own office space in Portals' virtual Metaverse. The Portals platform will witness active participation of multiple Solana blockchain projects including Audius, Bonfida, Raydium, Magic Eden etc.
Man, @_portals_ nailed our metaverse space. Which one do you guys like better 👀? Join us on Spaces to learn more! pic.twitter.com/6zLL5JoEYA

— Magic Eden 🪄 Solana's Leading NFT Marketplace (@MagicEden_NFT) December 23, 2021
The spokesperson of Binance.US, Zachary Tindall conveyed that the virtual space will work as a gathering spot for the global exchange community. The users can come and connect within the Metaverse securely. The venture will further the expansion plans of Binance.US across new environments focused on virtual reality.
The Metaverse industry has gained huge popularity in recent years when people are fast-gearing towards digitalization and decentralized technology. In simple words, Metaverse allows users to immerse in an interactive environment where they can connect or indulge in a fashion similar to the real world. It gives a real-like feel but in a digital space. The sector has seen constant support from top-tier firms like Facebook, now Meta. The social media giant changed its name to Meta to further its efforts into the Metaverse field.
The Sandbox and Decentraland are the two popular Ethereum-based open metaverses that have been widely exploited by companies and projects. The renowned electronics firm Samsung presented its metaverse called Samsung 837X that allowed users to enjoy access to exclusive NFTs and live mixed-reality events. The Metaverse sector is growing a rapid pace and the coming years are likely to witness the launch of enhanced tools and services furthering the potential of the industry