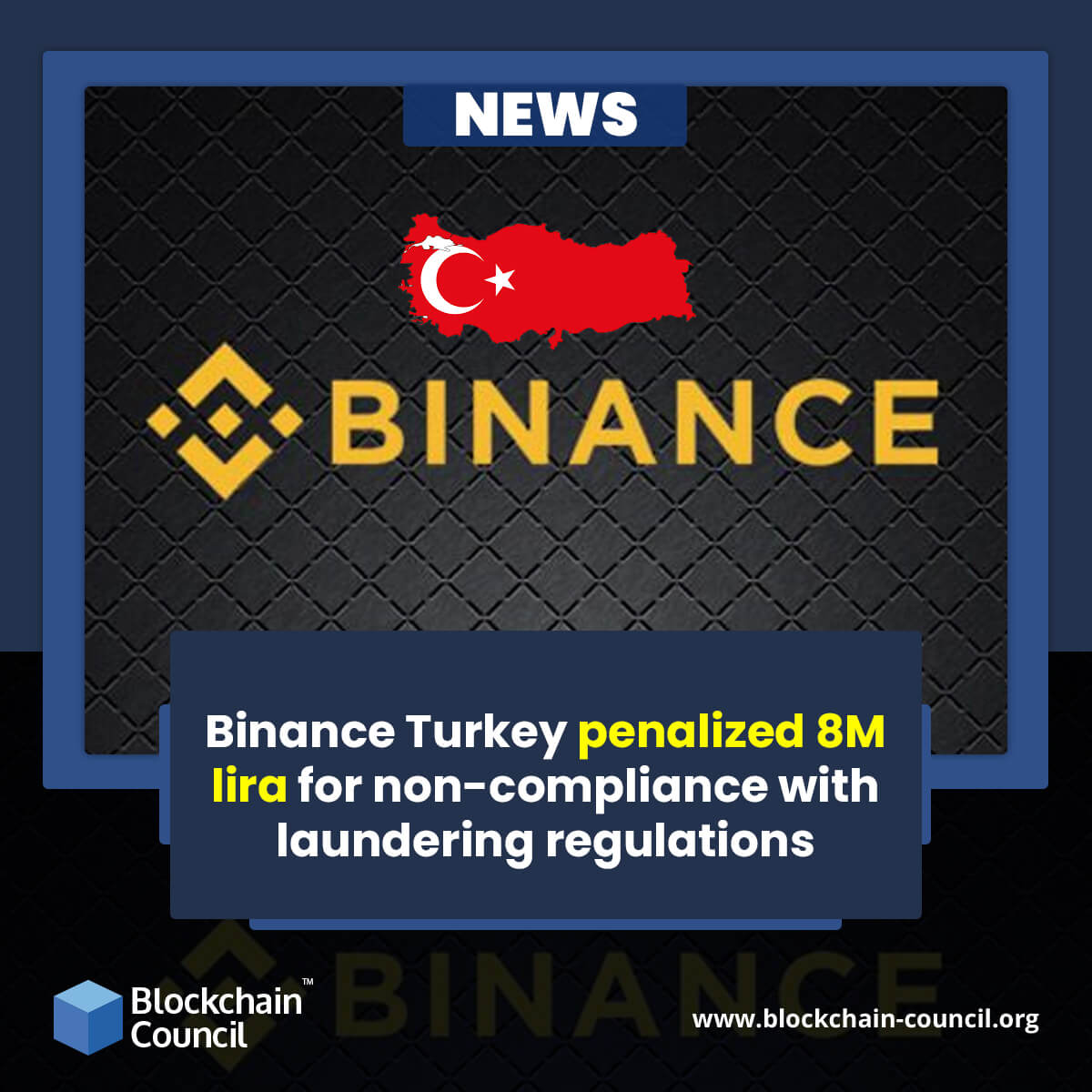 Working as a financial intelligence unit of the Ministry of Finance and Treasury, the Financial Crimes Investigation Board (MASAK) has imposed a fine of 8M lira on Binance Turkey crypto exchange. The cryptocurrency center came under the radar after failing the audit conducted by the Investigation Board for scrutinizing the Anti-Money Laundering (AML) procedures. The news report revealed that MASAK conducted an audit of Law No. 5549 focused on the Prevention of Laundering Proceeds of Crime or the AML Law.
The Financial Crimes Investigation Board audit check found that the operations adopted by the cryptocurrency exchange were faulty. The functions violated the laws that prevented the laundering of money pooled through illegitimate sources.
The Turkish anti-money laundering law orders firms to identify and verify the personal information of the investors working on their respective portals. The companies need to verify information such as the customer's surname, DOB, T.C. identification number, and type and number of other important identity documents. The companies need to inform the authorities about faulty investments within a 10-day span.
The financial regulator has fined Binance Turkey with the maximum possible administrative fine of 8M Turkish Lira, equivalent to $75,000 for violating the law. Binance Turkey is the first crypto entity to be punished by the Turkish financial watchdog. MASAK is working together with the global financial regulatory body, Financial Action Task Force. The strict action taken against Binance Turkey reflects MASAK's in-sync measures with the FATF guidelines. The organization has planned to report transactions crossing the value of 10,000 Lira within a 10-day period.
The honorable President of Turkey, Recep Tayyip Erdoğan recently affirmed that the authorities have completed the formulation of a crypto law. The law will be soon moved to the Parliament for nationwide implementation. The statute will help the government to revive the plummeting value of the Lira which is likely to witness growth with substantial measures taken by the financial experts.