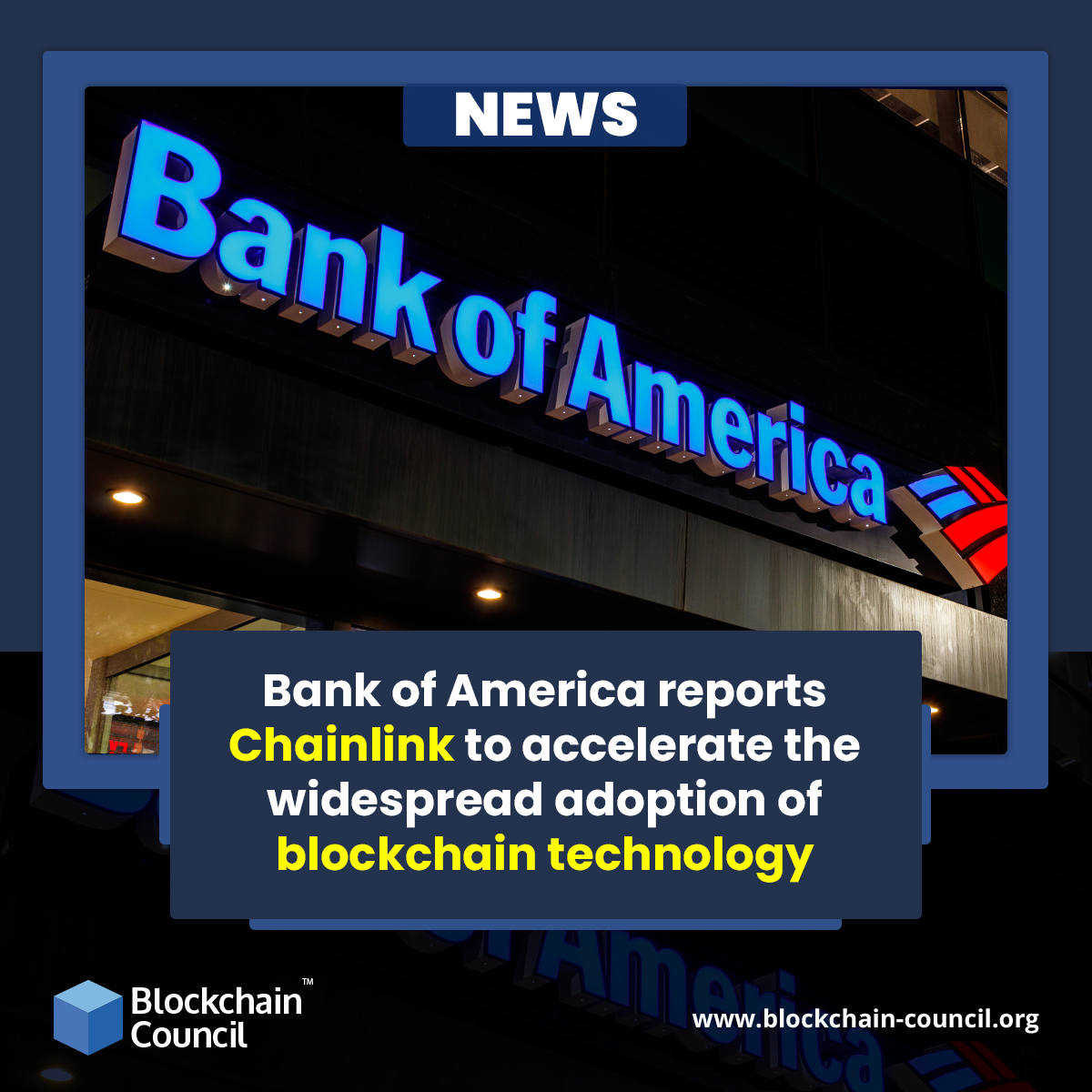 Using its oracle data, Bank of America expressed confidence in Chainlink's potential in essential industries.

Over $60 billion has been placed into smart contracts by Chainlink, a blockchain oracle service provider. According to a recent Bank of America report, the network will boost blockchain use across various businesses, including gaming, gambling, and insurance.
Chainlink fuelling DeFi Growth
Chainlink, the company says, is now a likely driver behind expanding total wealth locked in decentralized finance, according to a research paper issued on Wednesday (DeFi). According to DeFiLlama, the value of DeFi is currently above $205 billion, rising over 300 percent year over year.
Defi refers to the delivery of financial services like insurance, borrowing, and lending using blockchain-based smart contract platforms (decentralized) rather than traditional centralized systems like banks. Ethereum, on which Chainlink is based, is now the most valuable blockchain for Defi, with $121 billion TVL in circulation.
Chainlink is a blockchain "oracle" — a device that links on-chain and off-chain data. These allow smart contracts to run depending on real-world inputs rather than blockchain-specific variables. Last year, it grew at an exponential rate, from $7 billion in TVL to $7 billion by the end of 2020.
According to the paper, Defi's recent rise may be attributed to the "ability for or self-executing and tamper-proof digital agreements, hybrid smart contracts, to verifiably and securely access real-world data through oracle nodes including exact real time, GPS position, weather, and market value."
Oracles "allow the next generation of blockchain use cases," according to the experts, and have the potential to "disrupt key businesses."
Rise of Chainlink
Major organizations such as the Associated Press and AccuWeather are now using the Chainlink to monetize their data by making it available to smart contract developers. The network now hosts over 1100 projects.
The native token of the blockchain, LINK, currently has a market valuation of over $7.5 billion, making it the 22nd most valuable cryptocurrency. The network teamed up with Cardano in September to integrate oracle data into Cardano's smart contracts.
Bank of America's Take on Crypto: Bullish or Bearish
Despite the common perception that banks and cryptocurrency are at odds, Bank of America has been a strong supporter of the technology. The organization stated in an October report that crypto was now "too big to ignore." This was a significant shift from its earlier opinion, which said that Bitcoin was "extremely volatile" and unsuitable as a store of wealth in March 2021.
The institution, on the other hand, appears to be more interested in the larger crypto ecosystem and blockchain technology in general. 
" The importance of the digital asset ecosystem is much more than Bitcoin's significance," as cited by the company in October.