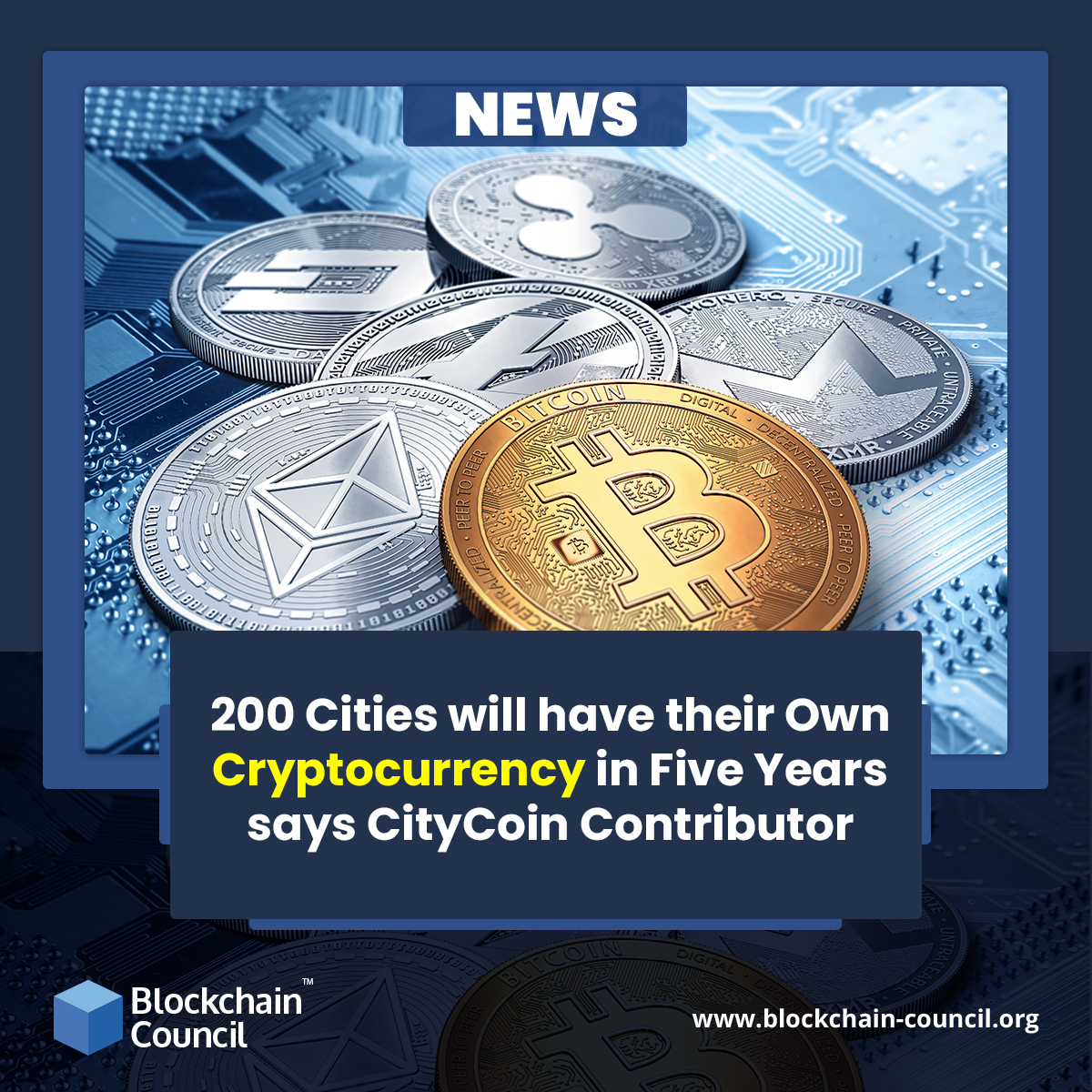 You realize how popular virtual assets have become as an investment resource when all you can see is the Millennials delving into crypto and calling them the hottest trend in the financial space. Today you can see crypto and digital assets almost everywhere irrespective of geographical and industrial boundaries. Placing bets on this growing craze for crypto adoption, Patrick Stanley, Freehold CEO and a contributor to CityCoins has speculated that in the next five years span more than 200 cities will hop on to the crypto bandwagon by launching their native digital currency projects for their local people.

Talking to the CoinMarketRecap podcast, Stanley shared that CityCoins aspires to expand its operations outside the United States in the near future. He seemed confident about the bright future of cryptocurrencies and digital assets across the globe. CityCoins, which already has a presence in New York City and Miami is fast growing as a popular user-friendly platform linking crypto to people. It is designed to provide an impactful avenue for crypto fans to contribute to city development initiatives in return for lucrative BTC rewards. Here, people can give their contribution to improving the living conditions of the locals in their city or any other city of their choice through crypto funds. The participants are then rewarded in bitcoin tokens for their contribution.
The portal operates on the Stacks protocol which facilitates smart contracts on the BTC blockchain channel. When users run the required computer software, they mine Stacks (STX) coins, the native cryptocurrency of Blockstack. These are then wired to the CityCoins network for the final reward dispensing. The channel, for instance, generates NYCCoins (New York Coins) each time STX coins are received by it and then gives them off as rewards to the users.
During his interaction at Stacks' Bitcoin Unleashed Conference in Miami, Stanley stated that CityCoins strives to create a dedicated App Store for cities that will encourage creators to design products strengthening the firm's core ecosystem. Trevor Owens, a managing partner at Stacks Ventures, conveyed that the CityCoins infrastructure allows authorities to take into consideration startups and developers rather than large companies. They advocated that CityCoins provide people a provable share in the improvement of their city. The use of stablecoins that can be transacted with local business ventures can help to revive the economy.
Stacks facilitate DeFi protocols to be created on top of the BTC blockchain cluster. The platform supports the minting of Non-Fungible Tokens for users as well. The executive director of Stacks Foundation, Brittany Laughlin supported Bitcoin over Ethereum and cited several benefits of the former currency. The spearhead added that Bitcoin is the largest token in the market cap and is also the most widely held and easily accessible currency. So, Bitcoin should be used as a supporting medium for NFT and DeFi growth. Laughlin also commented on the EU's decision to impose strict regulatory controls on crypto and said that such strictness can compel developers to move to more crypto-supporting jurisdictions.
Looking for a good course on crypto and blockchain technology? Then, Blockchain Council is here to help you. The platforms offer a wide range of dedicated courses on crypto that provides subjective as well as practical knowledge to the participants.
If you want to keep up with the trends of blockchain industry, join our communities on Discord, Reddit and Telegram.