BLR Airport launched the first phase of its metaverse move with the launch of Metaport. The 'BLR Metaport,' allows visitors and customers to experience the new Terminal 2 of the airport in a 3D digital experience using Metaverse. This Airport Metaverse is a vivid cyberspace assembled utilizing Virtual Reality (VR) and Augmented Reality (AR). BIAL has declared that the Kempegowda International Airport's Terminal 2 can be experienced in an immersive 3D digital space facilitating trades, shops, the way of interaction, procedural duties during traveling, and other activities. BIAL joins the club of the first airports worldwide that can be experienced on the Metaverse.
Metaverse presents evolution opportunities for business, collaboration, and interaction. Learn more about this trending career domain that projects a global change. Become future-ready with globally acknowledged lifetime valid certifications; become a Metaverse Developer today!

Amazon, Polygon, and BIAL
BIAL (Bangalore International Airport Limited) partnered with the leading Blockchain solutions provider Polygon and Amazon Web Administrations (AWS). These collaborations of businesses have become essential to scale Blockchain and other Web3 technologies like Metaverse and NFTs globally. The development in the Web3 space has presented opportunities for businesses, innovators, and professionals who are now helping organizations to develop immersive experiences. Travelers worldwide can access the virtual 3D digital airport in the Metaverse on the website.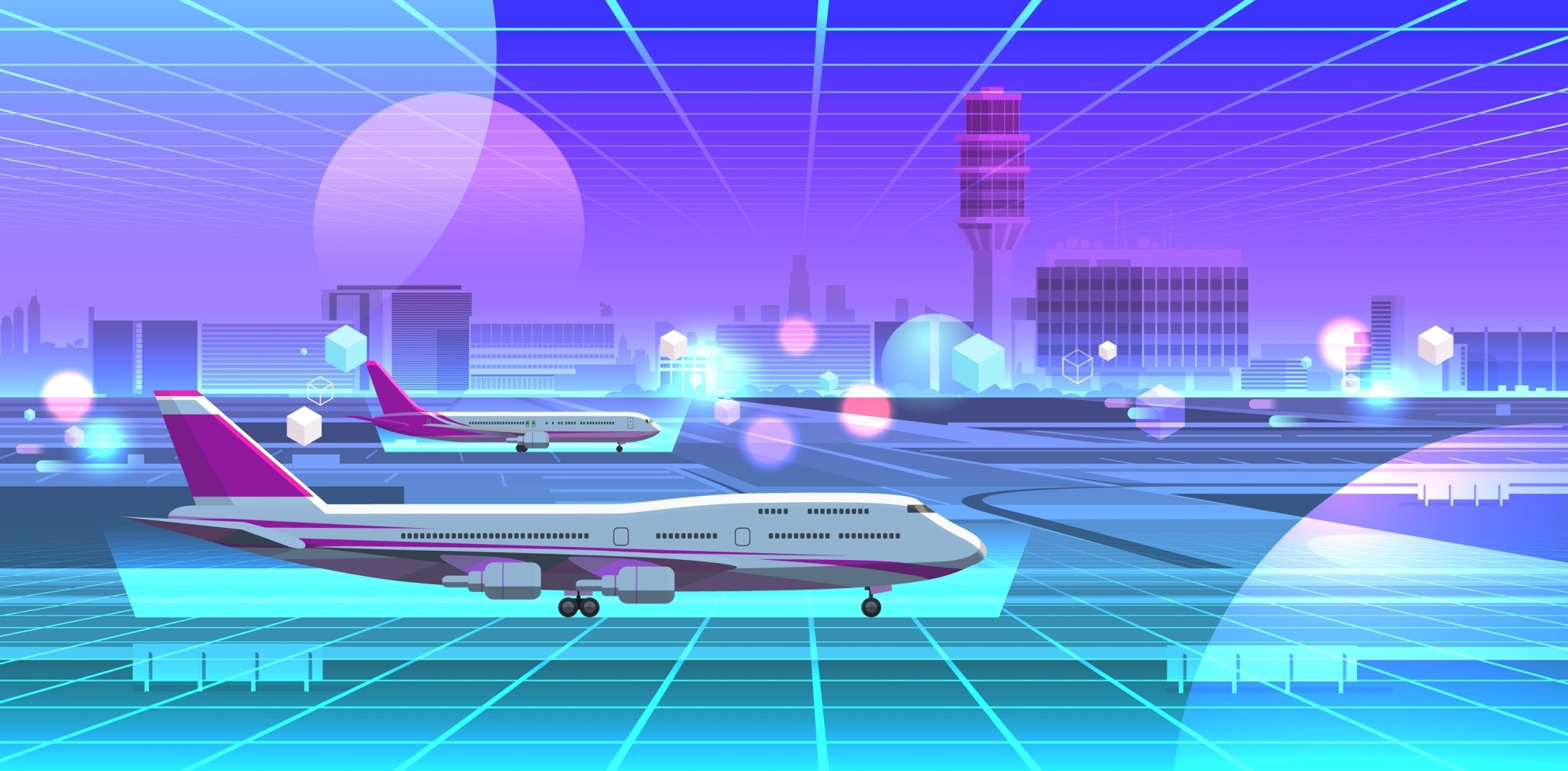 Better Interaction and Collaboration
BIAL also stated that the 3D digital interface would offer clients better approaches to interacting with the air terminal. For instance, activities like checking into flights, exploring terminals, shopping, and social angles like associating with different travelers. Apart from that, this Metaport additionally gives features including video conferencing, spatial sound, messaging, and the creation of an avatar.
This Metaport platform is based on AWS and uses the leading technology's databases, computing, data, storage, and visualization abilities. It is also powered with Unreal Engine5, the best-in-class 3D production tool that allows real-time 3D graphic processing at incredible speeds and offers astonishing multiplayer abilities. BIAL's chief strategy and development officer, Satyaki Raghunath, said it is just a start to developing a Web3 ecosystem that portrays real-world elements in gamified versions, enhancing the interactive and immersive features. He also said they are planning several initiatives around BLR Metaport that promise to improve how we connect with our global audience and improve business impact for years to come.
The First Phase
BIAL has plans to digitize the airport with Metaverse to create a 3D airport with immersive experiences built on the leading Web3 technologies. This BIAL reveal only launched the first phase of the Metaport plan. BIAL partnered with Intel and AWS to pace Web3 adoption by setting up JIC (Joint Innovation Centre) to carry digital solutions to the aviation sector in April 2022; it significantly contributed to bringing BLR Metaport to reality. BIAL aims to use advanced technologies to develop new business models to enhance passenger experiences and bring Indian commercial aviation to the forefront of technological innovation through JIC. BLR Metaport joins the virtual and actual world to give remarkable digital experiences to passengers.
What is a Web3 Ecosystem?
Web3 is a decentralized ecosystem that moves control and decision-making from centralized governance to a distributed network. In this case, BIAL used Polygon Blockchain, which will ultimately act as a digital economy means for clients to safely and helpfully exchange digital assets. Web3 ecosystems are nowadays pacing the evolution. Industry analytics experts like Gartner believe Metaverse to take over the conventional technical architecture in the future. Considering the adoption, it may be right to say you can future-proof your career as a Metaverse developer and work with top organizations developing Metaverse.
Conclusion
Digital artwork from the BLR Metaport, certificates procured for finishing different industry-related training classes, collectibles, utility NFTs, and dedicatory NFTs are some of these digital assets. Because of BLR Metaport, Clients will be entitled to shop from their adored brand anywhere in the world shortly.
BIAL officials mentioned that BLR Metaport is an example of how large companies can collaborate and advance to bring Blockchain solutions to the masses.
Kanishka Agarwal, AWS' head of service lines for the public sector in India and South Asia, AISPL, stated that the BLR Metaport is a declaration of how clients can use AWS to create innovative, connecting with, and vivid metaverse experiences while profiting from a portion of the core benefits presented by the cloud — agility, low idleness, versatility, and cost-proficiency.
AWS is resolved to explore the latest innovations to speed up industry development and drive positive experiences. Arpit Sharma, the head of Polygon APAC, said that this BLR Metaport would bring home collaboration opportunities for big brands in a digital space.