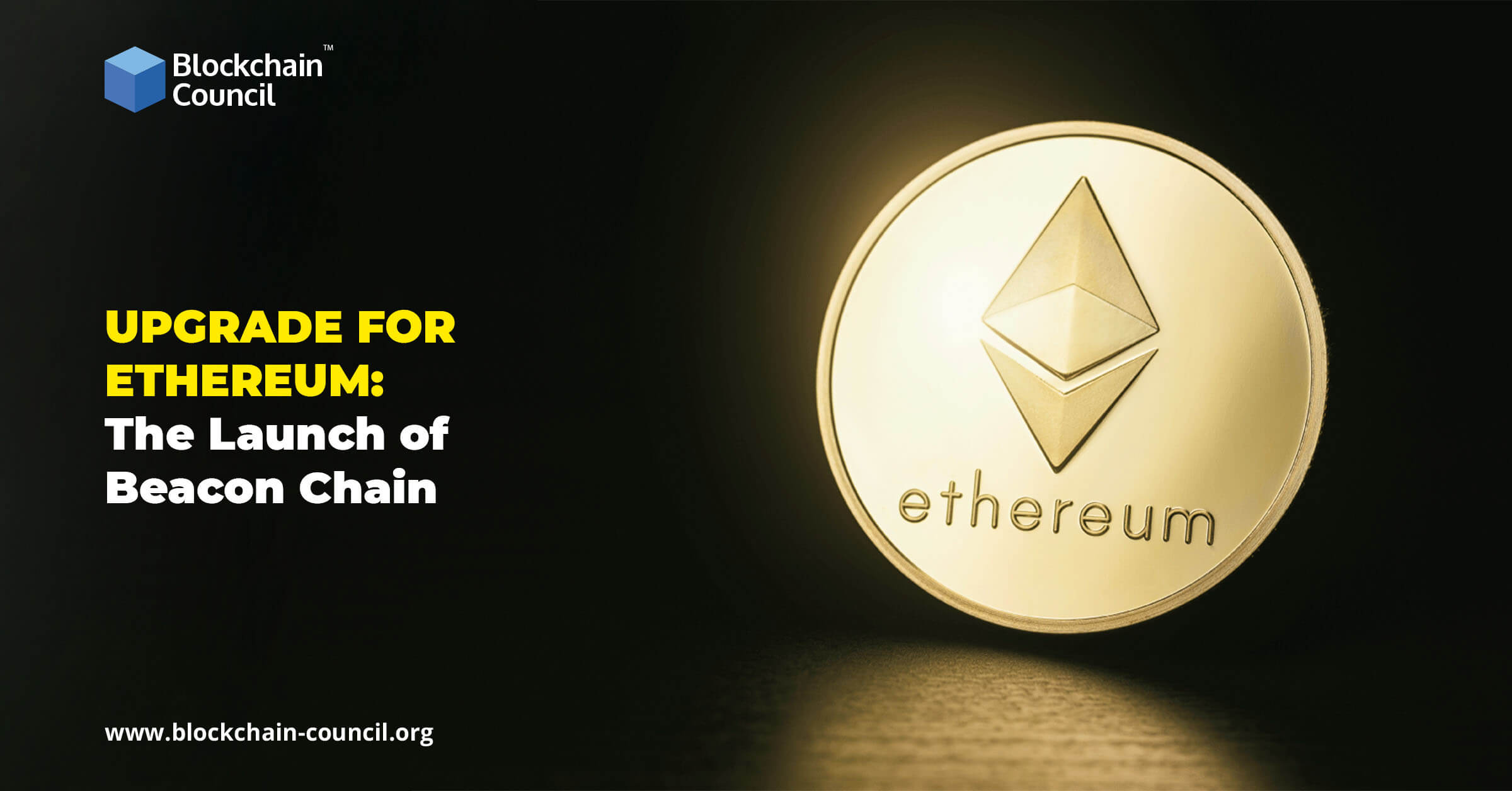 According to a recent announcement, Ethereum 2.0 will go live with the launch of Beacon Chain. Beacon Chain is the first stage of this launch that will finally introduce Proof-of-Stake to the Ethereum network. This is the most long-awaited upgrade launched as it was reported that the ETH community staked nearly 900,000 ETH.

The ETH latest upgrade promises major improvements, including the introduction of a Proof-of-Stake mechanism and many others. 
Co-founder of Ethereum, Vitalik Buterin, expressed his happiness and thanked the entire Ethereum community for their constant assistance.
Ethereum History
Anyone who has followed Ethereum knows the history of broken promises and missed deadlines about its future projects. Ethereum Blockchain has always suffered from functional issues as well as from some technical issues. For example, its slow transaction speed, unscalable nature, and the cost of decentralization have always been expensive. 
Ethereum's architecture was initially maintained by PoW, but now with the launch of Beacon Chain, it has planned to shift to PoS consensus. This is the first step towards a significant shift to a Proof-of-Stake consensus mechanism to make mining more democratic and economically viable.
ETH 2.0 has two technical hurdles, and that is dynamically breaking the PoS Ethereum into multiple datasets known as "shards" and adopting Rollups, a solution for dApps. 
Beacon Chain Lays the Foundation for a New Home for Ethereum
As the first stage of the next-generation PoS Ethereum 2.0 is now live, it promises to solve some of Ethereum's long-standing scalability issues.
Danny Ryan, a core researcher at the Ethereum Foundation, also expressed his views regarding the launch of ETH 2.0. He stated that he feels confident about the launch and believes that if something goes wrong, a team of engineers will fix it.
The recently launched Beacon chain, 'Phase 0', holds significant value for the overall structure of the Ethereum blockchain, and it is just the first step towards a major shift to Proof-of-Stake (PoS).
This Phase 0 aims to introduce Proof-of-Stake to Ethereum Blockchain which indicates that this is a new way to keep Ethereum secure. It further lays the foundation that is scalable, secure, and more sustainable.
Danny Ryan mentioned that there is still much work that needs to be done, but today it's time to celebrate.
According to Glassnode, almost 900,000 Ethereum has been staked so far, which is well over the original requirement of 524,288.
To get instant updates about Blockchain Technology and to learn more about online Blockchain Certifications, check out Blockchain Council.