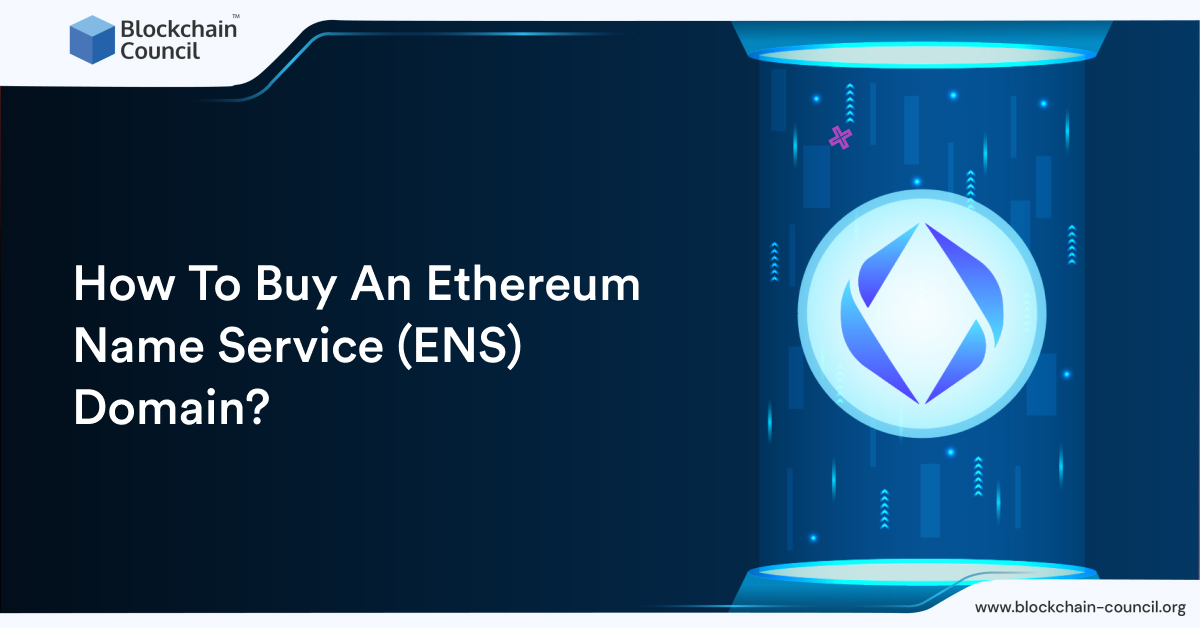 Crypto space is incredibly technical, and anyone new to the community can get overwhelmed with the information bombarded to them. Crypto transactions are a prime example of a situation where a person unaware of how wallet addresses work can make a mistake that cannot be undone. ENS is a service that tries to change that in the same way domains changed the internet. Multiple brands are trying to leverage ENS to their advantage, and professionals who know about Blockchain development are an important asset.
Introduction
The Ethereum Name Service (ENS) is a decentralized domain name system. It is built on the Ethereum Blockchain. It maps from easy-to-read domain names, such as "mydomain.eth", to complex and long addresses, such as Ethereum addresses or content hash addresses.

ENS domains are important because they allow easier and faster access to decentralized services on the Ethereum network. They also remove the need to use your wallet address every time a transaction is made. Further, they reduce the chances of committing an error while making a transaction to a different wallet or dApps. This article aims to educate you about the steps to buy an ENS domain and understand the opportunities it presents to professionals interested in Blockchain development.
Also Read: Everything You Need To Know About Ethereum Name Service (ENS)
What is Ethereum Name Service (ENS)
Overview of ENS
As mentioned earlier, ENS is a decentralized domain name system. It is built on the Ethereum Blockchain. It was created to provide a secure and decentralized alternative to traditional centralized domain name systems.
Within 6 years of its inception in May 2017, ENS has successfully made the interaction between dApps and crypto wallets transparent and rapid. Once you buy an ENS domain, you no longer need to write wallet addresses like "njsdfjdjfbjd343" every time you make a transaction. ENS domains can be used to connect and perform transactions anywhere in the entire Web3 landscape.
ENS provides the same functionality as DNS (Domain Name Service) used on the internet. However, unlike DNS, ENS is based on the Ethereum Blockchain. Hence, its structure is more suited to the operations related to cryptocurrencies. It gives the ENS domain owner full control over the domain name and its subdomains.
Benefits of ENS for users and developers
To understand how useful ENS has been, you should know that an Ethereum public address comprises 42 hexadecimal characters. Every time you wish to make a transfer using your Ethereum address, the full address has to be entered correctly. If you make even one mistake, you lose your assets. And the chances of getting them back are very low. With ENS, you get a public address that you can use to make the transactions. The catch here is these names can be as simple and short as just 4 words like "neon.eth."
The transparency and ease of transaction that ENS brings is a big selling point, but it is also useful for other things. It provides the option to curate and connect all your Web3 applications' usernames, passwords, and crypto wallets under one roof. With ENS, interaction with dApps and wallets has been easier than ever.
Now you can become an Ethereum expert learning from the experts. Enroll for our Certified Ethereum Expert™ program and stand ahead of the curve.
How do ENS domains work?
The whole operation of ENS domains is built on two smart contracts. The first smart contract, known as the ENS registry, stores all the domain names and important information: the domain owner, the resolver for that domain, and catching time for the records under it.
Then there is the second smart contract. The purpose of the second smart contract is to convert the names into an easy-to-read format. It also matches the domain names of the user. Combining these two smart contracts makes the whole process simple and seamless for the user.
Also Read: Risks In Exchanging Cryptocurrency And How To Avoid Them?
How to buy an ENS domain
Now that you have a coherent idea about ENS, its operation, and why it is beneficial to own one, it is time to know how you can buy an ENS domain, connect it to your wallet, and start using it immediately. Here is a step-by-step guide to help you get started:
Step 1: Install a Wallet that Supports ENS
The first step of buying an ENS domain is to install a wallet that supports ENS. You can easily find wallets that support ENS. However, you should choose a wallet that you trust. Some popular wallets that support ENS include MetaMask and MyEtherWallet. These wallets will serve as the storage and management platform for the purchased ENS domain. Later, they can be used to connect the domain and conduct transactions.
Step 2: Acquire Ethereum (ETH)
The second step is to acquire Ethereum (ETH). As ENS is based on the Ethereum Blockchain, you must own sufficient funds to buy or bid for your favorite username. This can be done by purchasing ETH from a cryptocurrency exchange or transferring it from another wallet. The price of domain names varies based on their rarity and the period you lease them for.
Also Read: Why Demand For Blockchain Developers Shot Up in 2022-23?
Step 3: Navigate to the ENS Domain Auction Platform
The third step is to navigate to an ENS domain auction platform, such as ens.domains or namebazaar.io. These platforms allow users to participate in auctions for desired ENS domains by placing bids on them. Getting your desired domain has become extremely hard because of the soaring popularity of ENS, but you may find it on one of the auction platforms.
Step 4: Bid on Desired ENS Domain
To bid on a desired ENS domain, the user must select the domain name and place a bid using ETH. The bidding process is automated, and the highest bidder wins the domain.
Step 5: Transfer Domain to Wallet
After winning the auction, the purchased ENS domain must be transferred to the wallet installed, as mentioned in step one. This ensures the security and control of the domain by its owner.
With the changing landscape of Web3 businesses, understanding ENS and knowing how to use it for the benefit of your company is an important skill to possess. With Blockchain council and its Blockchain technology courses, you can upskill yourself to become an important asset for brands.
Conclusion
In this article, we have thoroughly discussed the process of buying an Ethereum Name Service (ENS) domain. We have defined ENS as a decentralized domain name system built on the Ethereum Blockchain that allows users to map easy-to-read domain names to Ethereum addresses. This makes it easier to remember and access Ethereum-based applications and services. Different brands and enterprises are looking for skilled people with Ethereum training who can help them transform their businesses. Understanding how to buy ENS and use them effectively will help you get ahead of the competition.
Having an ENS domain offers several advantages, such as making it easier to remember and access Ethereum-based applications and services, providing increased security by mapping a domain name to a unique Ethereum address, and making it possible to send and receive payments using an easy-to-read domain name.