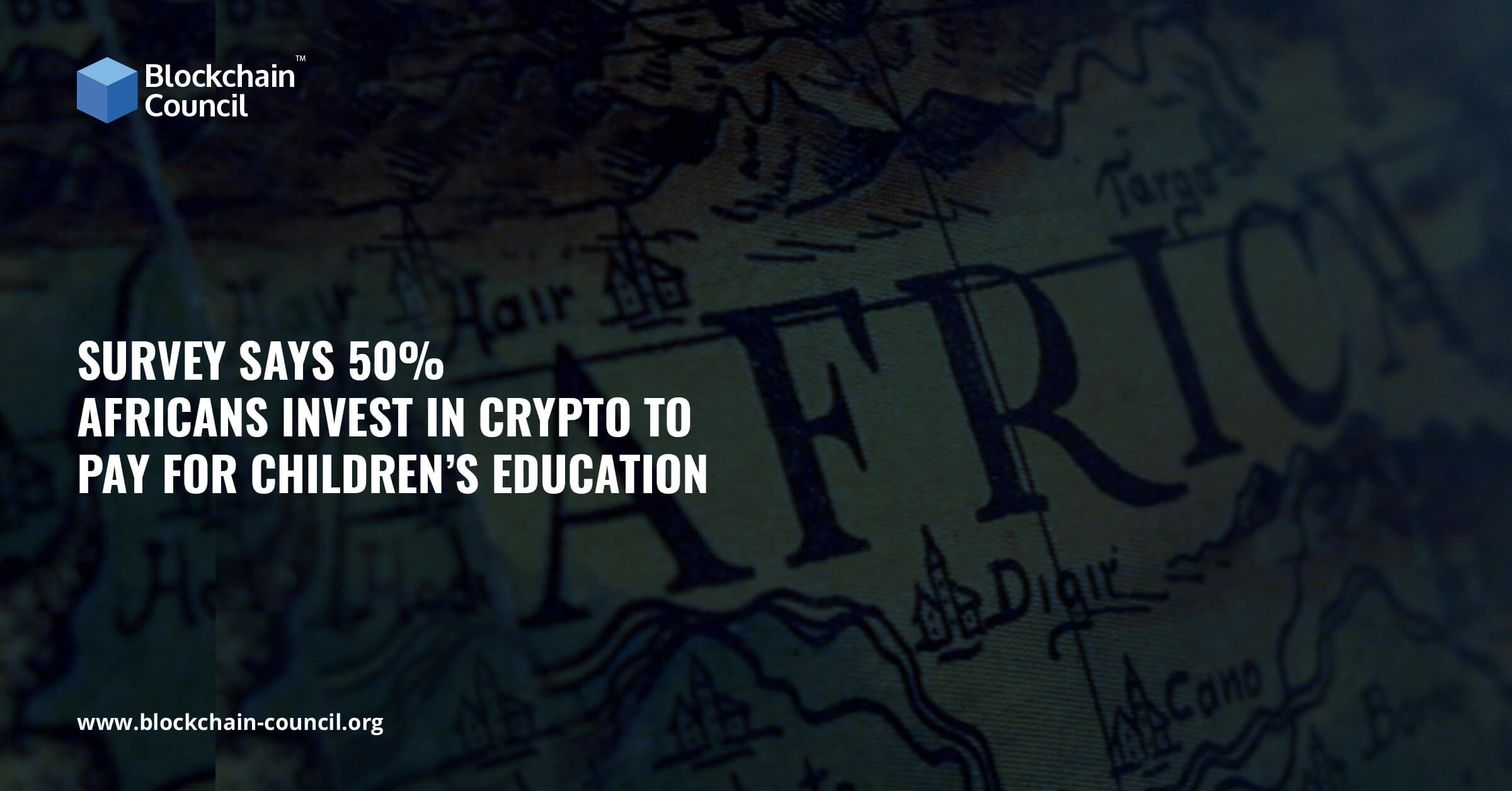 According to a recent poll that has been conducted across the continent of Africa, it has been concluded that the majority of Africans are investing in cryptocurrencies and other forms of digital assets with a long term goal in their minds, which in most cases are geared towards securing well-being for their families.

Using crypto to fund children's education
Luno, which is a famous company that is based out of London, has recently conducted a survey across countries such as South Africa, Kenya, Nigeria, Australia, the United Kingdom, Malaysia, and Indonesia with the aim of determining the specific factors that led individuals from these countries to get involved in the world of digital assets. 
According to the results, most of the residents who come from these African countries have been found to be financially affluent, and they make their investments in the digital assets market after a lot of sensible speculation and analysis. The reports point out that 69 percent of these individuals consider investing in the crypto market, hoping to provide a much better and secure life for their families. 
Upon closer inspection of the report's details, it is clear that almost 48 percent of Africans make allocations from their salaries to pay for digital assets with the goal of providing for their children's educational costs in the future. In comparison, 43 percent of them would do something quite similar by establishing a fund which they would eventually pass on to their relatives. It is only a meager 3 percent who did admit that they do not spend a lot of time planning elaborately before investing in digital assets.
Marius Reitz, who is the General Manager for Africa for Luno, described the prevailing conditions in Africa as a "crypto revolution" and also stated that there is a tremendous potential for developments in the crypto space in the continent of Africa. 
He further mentioned that in the recent few weeks, there had been a lot of speculation and observations taking place regarding the crypto revolutions in the continent, and even though there is massive potential and it is undoubtedly an exhilarating affair, it is also extremely vital that they make sure that the consumers are engaging with this transitional phase in a much more safe and responsible manner. 
However, it is a fact that a large section of the population has no idea of what a cryptocurrency actually is, and as a result, they would not bother investing in something they do not fully understand. 
Conclusion: Are you interested in learning more about Cryptocurrencies, Blockchain and digital assets such as NFTs ?
Becoming an expert on Cryptocurrencies such as Bitcoin, Ethereum and others is easy now, owing to a host of amazing courses from Blockchain Council, which is a premier organization offering superb online training and certification programs to aspiring individuals who want to have a successful career in the Blockchain space. 
Keeping the rising demands of blockchain professionals in mind, Blockchain Council certifications are diversified to meet each aspirant's discrete needs. They have a host of training and courses on Cryptocurrencies, Blockchain systems, Smart Contracts, DeFi applications, NFTs, Smart Contracts and much more that provide world class knowledge and support.
To get instant updates about Blockchain Technology and to learn more about online Blockchain Certifications, check out Blockchain Council.