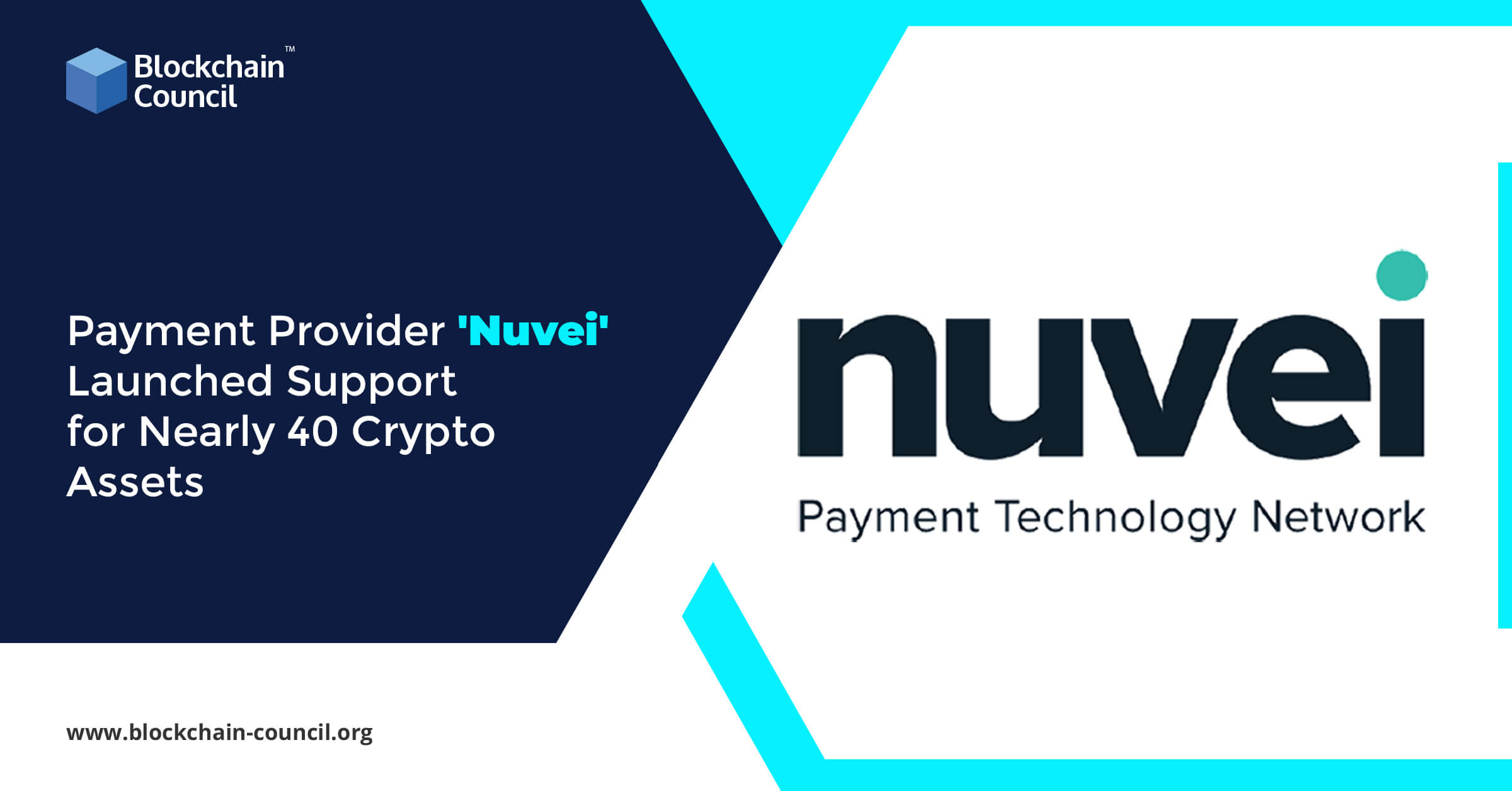 According to the latest announcement, Nuvei, a payment provider, has launched support for almost 40 crypto assets which means e-commerce merchants can now transact in approximately 40 cryptocurrencies through this global platform. 

Now, as a part of adding to its current stack of innovative payment methods, a payment provider has added support for the world's most popular cryptocurrencies, including Bitcoin and Ether, and lesser-known cryptocurrencies such as Reddcoin and Bitcoin Gold, Dogecoin, etc.
Talking about Nuvei, it is a payment technology partner of thriving brands that aims to deliver unified commerce solutions and expertise. 
It was also mentioned that, among 40 cryptocurrencies, customers can even use Ripple, despite its recent legal woes and succeeding delistings from significant exchanges.
Nuvei to Empower Clients with Frictionless Payment Experiences
As Nuvei is all set to provide support to E-commerce merchants, merchants partnered with the payment provider can utilize several crypto assets to send and receive payments across 200 countries, even in previously hard-to-reach countries.
Nuvei's launch arrives at a moment when conventional payment services are competing and entering the crypto space. Visa announced a pilot program on March 29 that allows all of its members to use the Ethereum blockchain to resolve fiat transactions. The solution utilizes the USDC stablecoin to settle transactions.
As a part of this launch, Nuvei's CEO and chairman, Philip Fayer, expressed his views regarding the same. He mentioned that adding several crypto assets will empower all categories of clients with frictionless payment experiences and a more significant opportunity to participate in a global marketplace.
Moreover, the report suggests that crypto-asset transactions will provide enhanced security, privacy, and integrity to the clients in comparison to traditional fiat payment methods.
It was further noted that apart from common crypto-assets, the payment platform supports approximately 150 local currencies and over 455 APMs. In addition, e-commerce merchants will be able to conduct business across national borders and within the fiat ecosystem's limits.
With the addition of cryptocurrencies, the platform can now facilitate and promote transactions for Non-Fungible Tokens (NFTs). 
To get instant updates about Blockchain Technology and to learn more about online Blockchain Certifications, check out Blockchain Council.