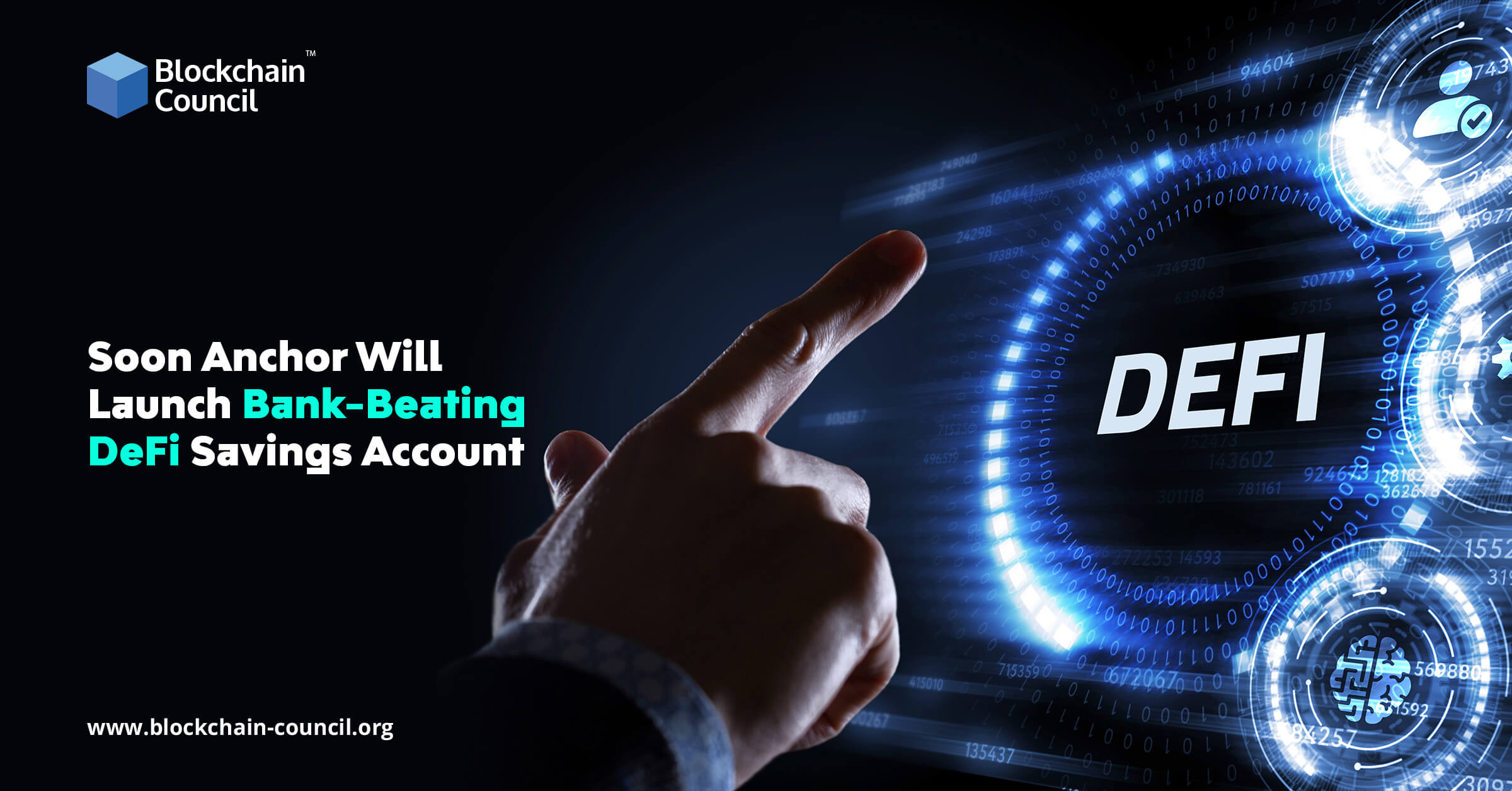 According to the latest announcement, Anchor, a two-token, algorithmic stablecoin, appears to be finally launching bank-beating DeFi savings accounts. 

Stablecoin that is appearing to be certainly nearing a go-live date, was initially slated for the month of October launch, but the team failed and postponed that launch to November.
According to the proposal announced in late July 2020, Anchor stablecoin will enable users to keep Terraform's UST stablecoin, which is pegged to the US dollar, and receive returns that regularly outpace the annual percentage yield (APY) of savings accounts at US banks. 
Anchor's official website explains itself as a two-pegged stablecoin that offers users long-term price stability and security from inflation while hedging against market volatility. It is much-anticipated crypto savings account from the team at Terraform Labs. 
The Terra money market, a Web Assembly smart contract on the Terra Blockchain that enables deposits and borrowing services of Terra stablecoins, is known to be its key component. 
This two-token, algorithmic stablecoin represents a new decentralized finance (DeFi) application, and basic savings account that should be more than competing with traditional banks.
Anchor's Growing Ecosystem
There has been a flourishing ecosystem of products and services built on top of this stablecoin, presently, including stability fees on exchanges and Anchor wallet. Apart from this, its official website mentions some of the other applications that are currently in development, and these are Anchor Pay and ANCT as a global currency. 
Initially, in 2019, there were conversations about integrating wrapped Terra stablecoins with a range of popular DeFi primitives and centralized exchanges, and since then, the token has spread from its native Blockchain to Ethereum and Solana as well.
It's a Terra Blockchain-based savings protocol that provides principal-protected savings products with instant withdrawals and a steady interest rate. According to statistics, TerraUSD (UST) has a market cap of around $1 billion, addressing it as the fifth-largest stablecoin. 
To get instant updates about Blockchain Technology and to learn more about online blockchain certifications, check out Blockchain Council.