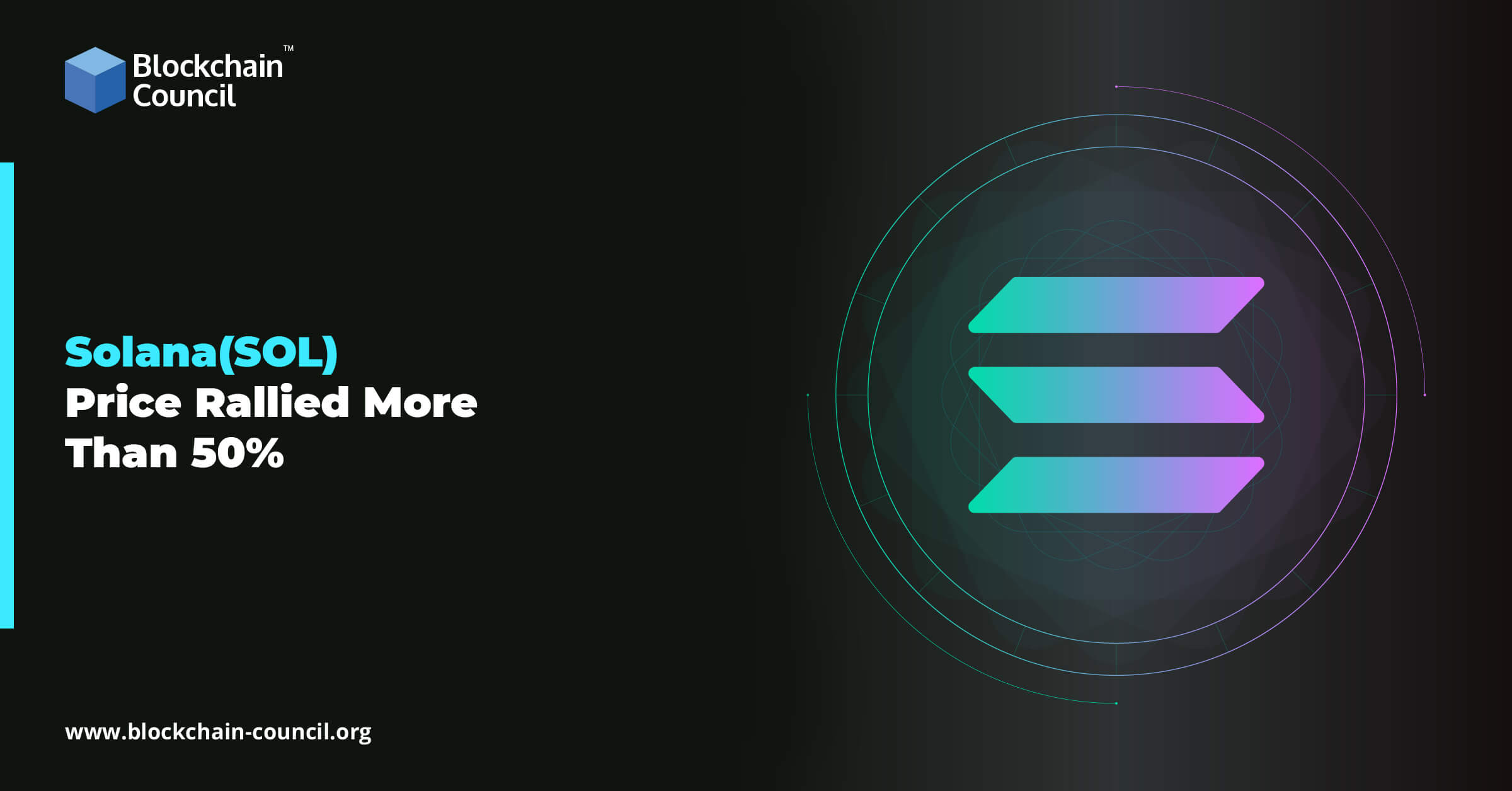 According to the recent announcement, Solana, which is a fast, secure, and censorship-resistant Blockchain, has rallied more than 50%. Such upsurge in Solana is due to new projects conducting airdrops on SOL blockchain and high Ethereum fees that have pushed investors to explore more economical and affordable options.

Solana is a secure and censorship-resistant blockchain that provides open infrastructure. It is a high-performance cryptocurrency blockchain supporting smart contracts and decentralized applications(dApps) to provide decentralized finance solutions. SOL is a cryptocurrency native to the Solana blockchain.
In the past few months, projects that have issued token airdrops have emerged. One such project is Solana that utilizes Blockchain technology.
Although Solana isn't explicitly making a collective effort to launch these projects, its main decentralized exchange, Serum known as SRM, was responsible for the recent COPE airdrop, which distributed 2,000 tokens to users who participated in the shared DeFi hackathon held by Solana and Serum. 
The airdrops by Uniswap (UNI) and MEME are going to be remarkable as it was noted that users were rewarded with profits from $20,000 to $600,000 for holding the tokens.
According to the announcements, after the airdrop, COPE eventually listed on Serum(SRM) for $0.50 on March 30, and the token's price rose to a high of $5.43 on April 11. It was noted that after the airdrop, the rewarding holders profited with a $10,860 reward.
The success of the COPE airdrop proposed a series of token launches and airdrops such as HOPE, ROPE, and KOPE, whose launches on the Solana have coincided with a 55% rise in SOL price since the beginning of April.
Airdrop Era Has Begun
Recently on Twitter, the list of new and emerging projects building on Solana was mentioned, including Hedgehog, Solstarter, Hxro. Network, Step Finance, COPE, Synthetify, and others. Solana's Twitter feed hints that its ecosystem is just getting started, and there is a lot more for all.
As more and more DeFi apps are emerging, all fighting for users' attention, experts believe that the airdrop trend will continue in the years to come. 
To get instant updates about Blockchain Technology and to learn more about online Blockchain Certifications, check out Blockchain Council.