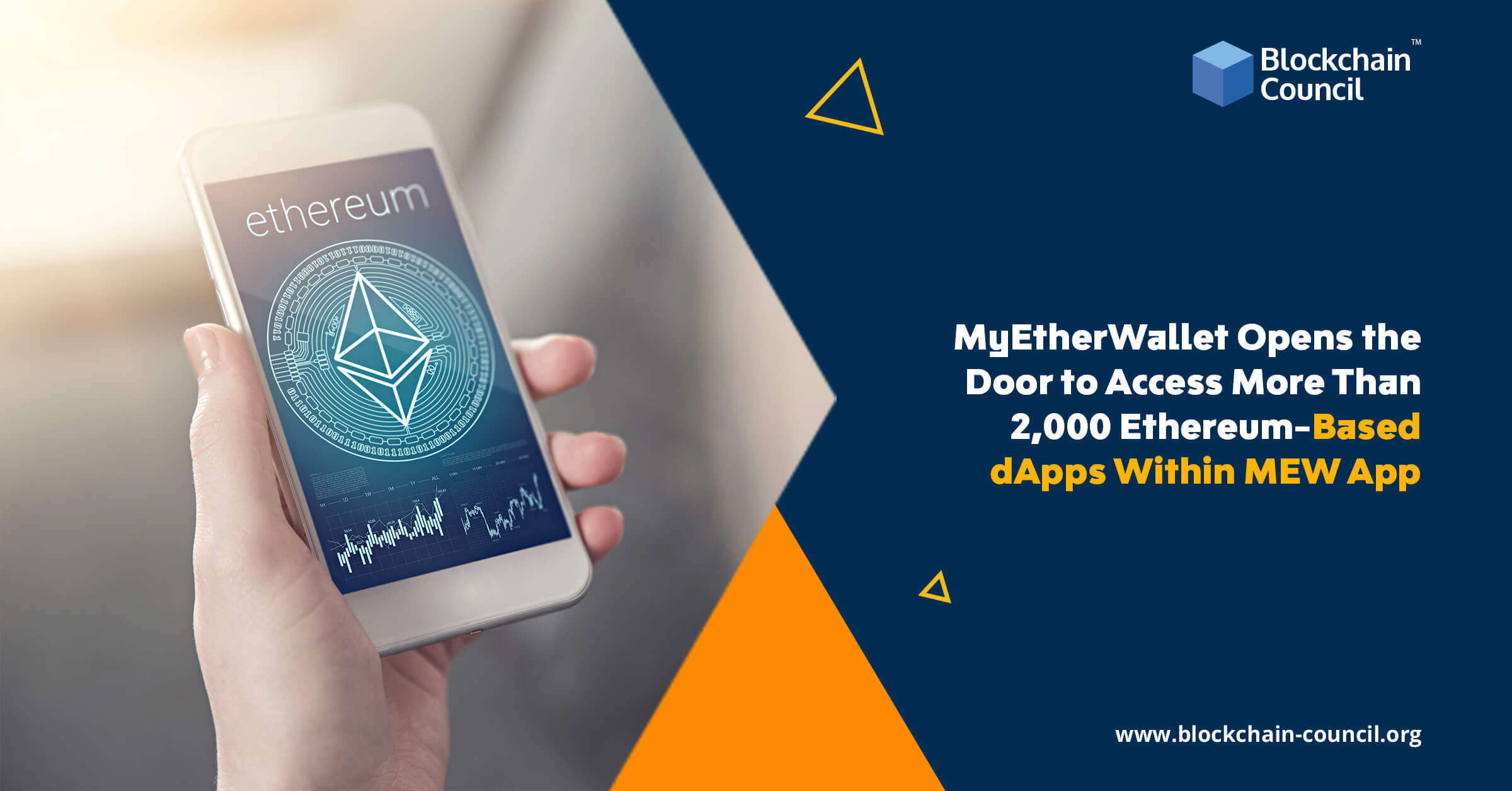 According to the latest announcement, MyEtherWallet, also known as MEW, is now providing access to the entire suite of Ethereum DApps within their MEW app.

It was reported that Ethereum wallet and its interface MyEtherWallet, has brought dApps to its 1.3 million monthly users. This is done by offering and adding a new "DApps Browser" feature in the MEW smartphone app.
As DappRadar partners With MyEtherWallet, their collaboration opens the door for MEW users, putting Dapps in the hands of millions of users. MEW users can now access more than 2,000 Ethereum based decentralized applications, including DeFi and NFT based protocols, directly from their smartphone.
Founded in 2015, MEW is a free, easy-to-use, client-side interface that helps users to interact with the Ethereum Blockchain. It is a fully-fledged mobile app, bringing Ethereum to iOS and Android device users.
DApps Browser to Bring Significant Opportunities
With the new 'DApps Browser' feature in the MEW mobile app, users' can browse, search and interact with DeDApps, including UniSwap, SushiSwap, and others, to access various financial services. 
Moreover, users can browse and search for specific dApps and can also access other decentralized wallet apps such as Status and Trust Wallet. DappRadar reports that in terms of daily active wallets, the blockchain accounts for 30% or 72,000 unique active wallets daily.
It is also expected that iOS users will be able to view rankings and metrics such as daily, weekly, and monthly active users, total value locked, and trading volumes for 2000 DApps that are generally visible via web browsers within the MEW app. 
As MEW is keen to introduce a world of applications and services to its customers, the report also mentions that the new features also enable users to access the growing non-fungible token.
MEW's Founder and CEO Kosala Hemachandra expressed his views stating that
"Our dedication to bringing DApps to all of our users, no matter how they choose to access them, reflects our belief that wallets can, and should, become the hub where the entire Ethereum DApp ecosystem comes together."
As DappRadar partners with MyEtherWallet, users can now see how a project is performing on DappRadar. Moreover, users can also track and identify new projects that may arise interest and present opportunities. 
To get instant updates about Blockchain Technology and to learn more about online blockchain certifications, check out Blockchain Council.