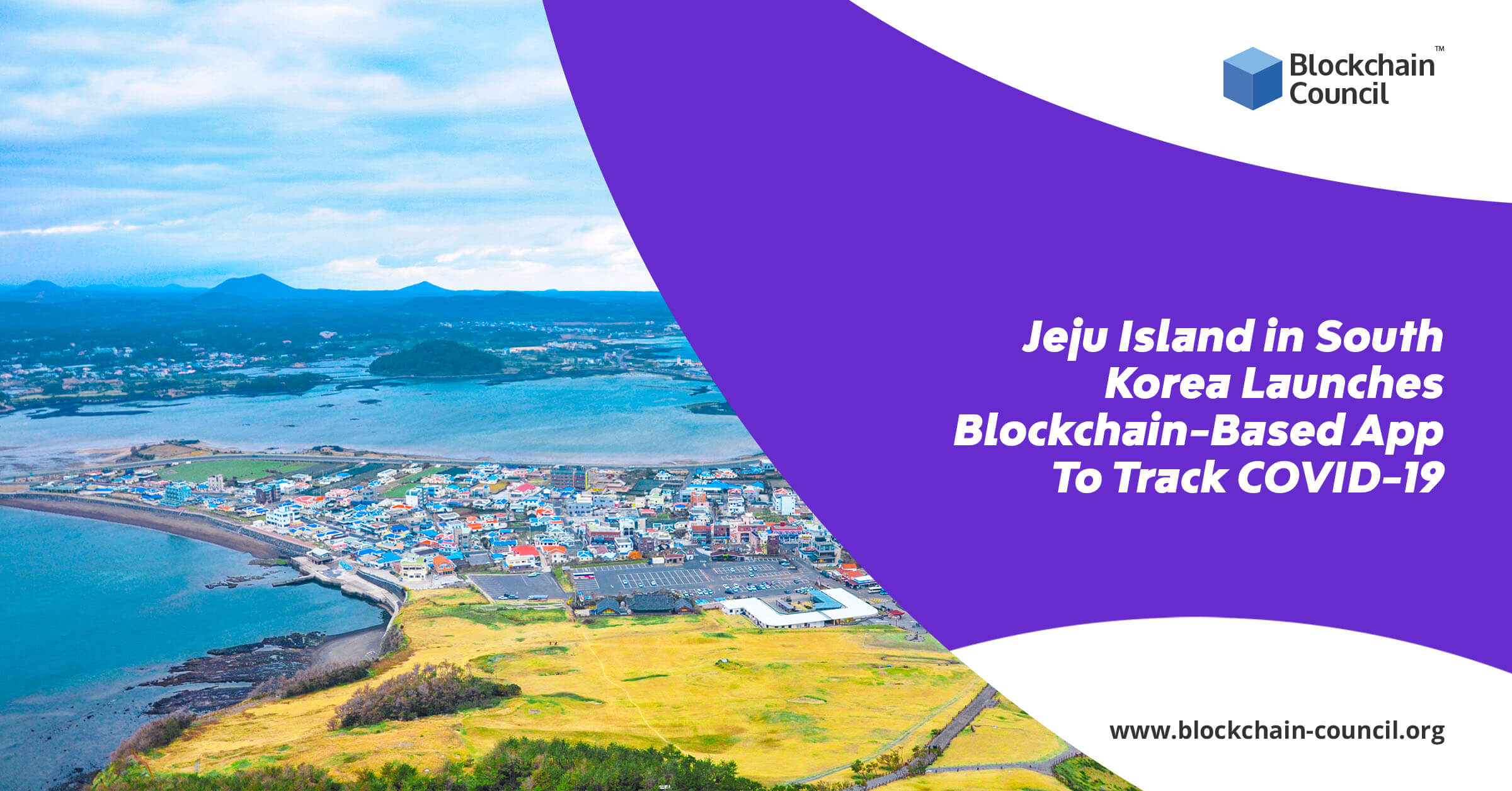 According to the latest announcement, a major tourist destination in South Korea, Jeju Island, has launched a DLT-based app for tracking COVID-19 contacts. 

This DLT-based app has been made in collaboration with Jeju Special Self-Governing Province and blockchain technology firm Iconloop, a public-private partnership agreement.
Initially, the project was initiated on August 19, where it was announced that Jeju Province had reached an agreement with South Korean blockchain firm Iconloop to introduce the system for COVID-19 contact tracing. Since then, the local government and Iconloop firm have been implementing the system at public institutions and businesses like restaurants. 
After five months of successful work, it is announced that the blockchain-based contact tracing system is now fully operational, naming it as "Jeju Safety Code."
How Jeju Safety Code Works?
The Jeju Safety Code, an app that was initiated in August 2020, now allows visitors to check-in at public places securely without worrying about the loss of personal data. This is because visitors' identifying information and their visit records are stored in a private blockchain network. It was reported that the app uses Iconloop's decentralized identity to ensure that all visitors' records are kept private until and unless the COVID-19 case is discovered.
Iconloop, however, mentioned that information related to visitors would only be used for the purpose of epidemiological investigation of confirmed cases.
Since August, the local government and Iconloop have been implementing the system at public institutions, and as a part of success, the app got featured as part of social programs, "Safety Net Strengthening" and the "Jeju-type New Deal Comprehensive Plan."
Apart from this, the leading enterprise blockchain technology company, Iconloop, recently announced that it had secured approval from South Korea's Ministry of Science and ICT to test its DID tech to manage driver's license data in the country.
Also, the Mediterranean Hospital of Cyprus is utilizing the VeChain platform, based on Blockchain technology, to store vaccination records of COVID-19.
As a part of the digital development, Cyprus Hospital confirmed that the vaccinated personnel also got a digital certificate for their vaccination on their E-HCert app.
Apart from tracking COVID-19, Blockchain technology also has the potential to alleviate the challenges of the COVID-19 pandemic by allowing companies and enterprises to modernize and digitize their supply chains.
To get instant updates about Blockchain Technology and to learn more about online Blockchain Certifications, check out Blockchain Council.