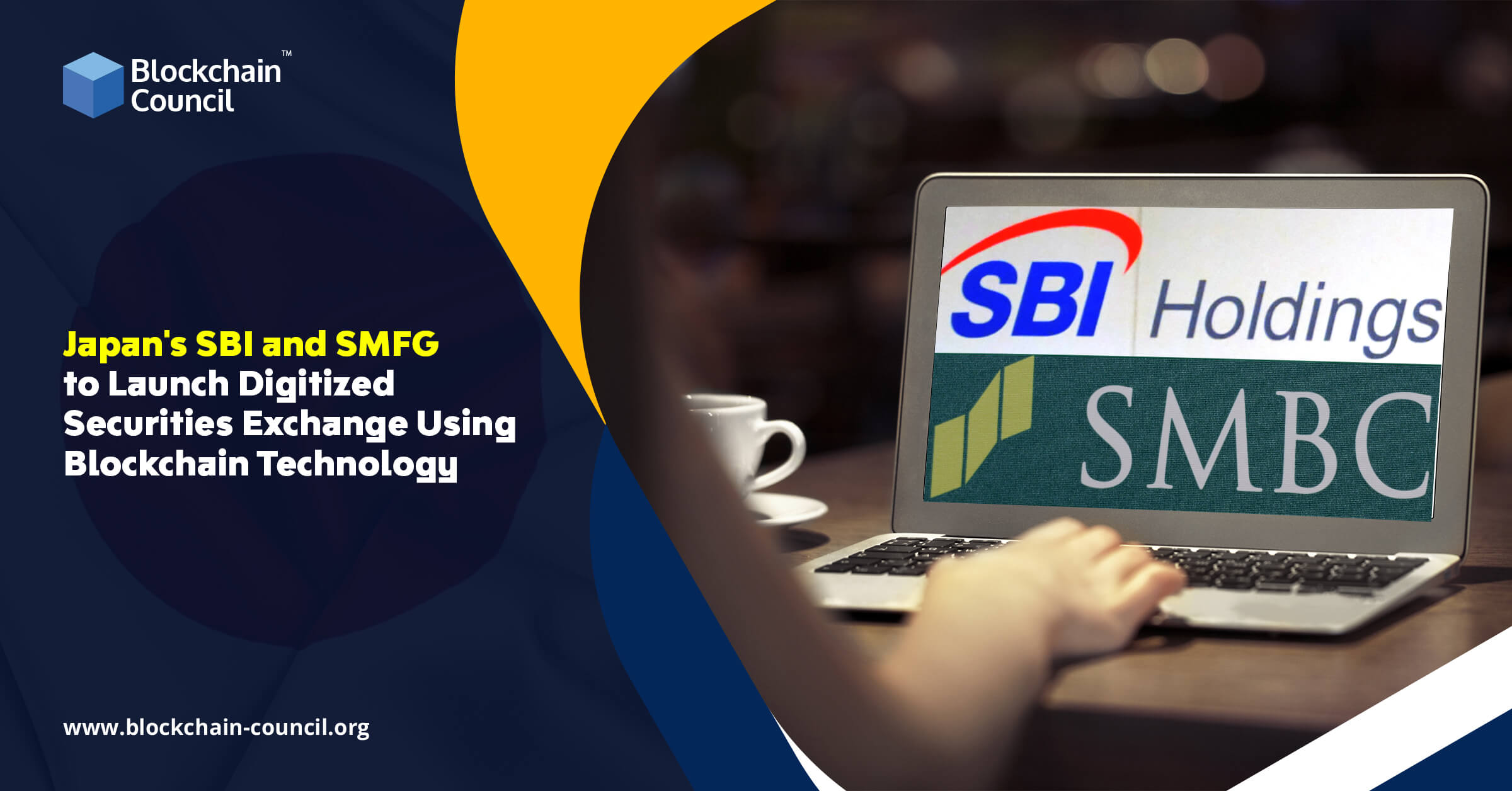 According to the latest announcement, Japanese finance group SBI Holdings, in collaboration with Sumitomo Mitsui Financial Group (SMFG), is launching a digital stock exchange in Osaka using Blockchain technology. 

Reportedly, this new exchange is scheming to roll out the exchange in the year 2022 in Osaka to race against the Tokyo Stock Exchange. Further, it is expected that the platform will start handling digital securities in the year 2023. 
As a part of development, SBI and SMFG companies will set up an operator, named Osaka Digital Exchange (ODX), where SBI will own 60% stake in ODX, while SMFG will own the remaining stake.
The Launch of New Exchange to Bring Tremendous Opportunities
As per the report, a new digital securities exchange is going to be the first-ever Japanese exchange trading digital stocks utilizing distributed ledger technology, Blockchain.
The new digital exchange is intending to compete against Tokyo Stock Exchange, which is known to be the third-largest stock exchange across the globe, and will use a proprietary trading method in order to facilitate trading outside the TSE's trading hours.
Moreover, the new exchange is expecting to reduce the tick size as well, and most importantly, it is reported that organizations will put in place a governance structure as well to limit any conflict of interest.
Other Companies Working on Digital Securities Exchange
This is not the first time that SBI and SMFG companies are collaborating. In April 2020, it was stated that SMFG will sign a contract with SBI Holdings to offer digital banking services available on smartphones.
In November 2020, it was announced that SBI plans to introduce cryptocurrency lending assistance via its crypto-related subsidiary, named SBI VC Trade. It was stated that this lending platform will allow people to lend their crypto to SBI and earn interest at a rate of 1%.
Apart from SBI and SMFG companies, a major Japanese traditional financial institution named Tokai Tokyo Financial Holdings is working towards setting up a digital security exchange in partnership with blockchain startup Hash Dash.
An announcement was made in June 2020 stating that Tokai Tokyo is making investments in Hash Dash Holdings to leverage the company's knowledge to promote the exchange. 
To get instant updates about Blockchain Technology and to learn more about online Blockchain Certifications, check out Blockchain Council.