The technologies with the capability of transforming the world and upend the current business operations rapidly become the top-notch demanding job titles. Blockchain is, now, at the forefront of those technologies. Not to mention that it secures the most demanded job titles. Even as Bitcoin worried the regulators, initially, all over the world, blockchain has firmly captured the imagination of crypto nerds, programmers, researchers, board rooms, central bankers as well as politicians.
Blockchain design and development is the hottest skill in the freelance IT job market today, growing by more than 6,000 per cent since this time last year and putting it on stride to be the new "cloud technology" of the 21st Century, according to a new report.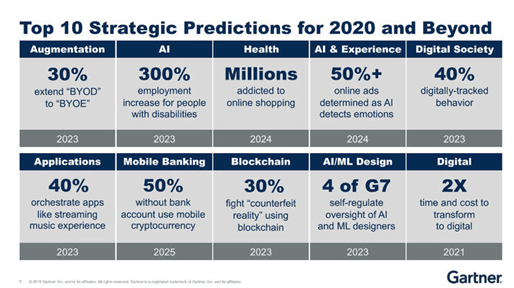 According to Janco Associates, about 23% of large companies are now actively working on Blockchain apps and use cases for their businesses, and they typically hire a Project Manager, one or two Blockchain application designers, and two to four Blockchain Developers. All the hires have the prior blockchain experience or at least blockchain training courses and certifications. Janco Associates is a management consulting firm that organizes regular salary surveys.
Not shockingly, according to Janco CEO Victor Janulaitis, salaries for blockchain positions are naturally higher than the comparable jobs in other areas of expertise, since there are few qualified candidates.
How hot is the job demand market in 2019? The job of developing distributed ledgers for business was lately positioned first among the top 20 fastest-growing job skills, and job postings with these skills grew by more than 200% from last year.
Freelance hiring website, Upwork released its latest annual index of the top 20 hottest job skills. The report shows that job postings for employees with blockchain skills have grown exponentially this year.
According to a survey from Gartner Research, The value added to the businesses due to blockchain would grow to slightly more than $176 billion by 2025, and then it will exceed $3.1 trillion by 2030.
Across education, finance, healthcare, government, and other sectors, innovative uses of blockchain represent the fastest growing sector in tech. On AngelList alone, there are at least 1,520 startups seeking blockchain expertise. That's more than listings for virtual reality and AI combined.
Land the right Blockchain job
One of the reasons for the high and growing demand for Blockchain jobs is the skill shortage.
Thousands of blockchain jobs in the United States and many more countries are now up for grabs. Knowing what enterprises need is the key to landing a high-paying and challenging job working with the still-emerging distributed ledger technology.
Top Blockchain Jobs and Careers:
1.Blockchain Software Engineer / Blockchain Developer
Most of the companies seek individuals with at least undergraduate degrees in computer science, computer engineering, or other engineering degrees, mainly for high-paying senior-level roles.
Salary Range: $90,000-$220,000
2. Blockchain Technology Architect
Knowledge of blockchain and experience in the programming languages are needed to produce blockchain applications. Computer science degrees are generally considered necessary for senior roles. Technology architects participate in extensive discussions on what and how to realize the full potential of blockchain technologies. They often serve as the company's representative to customers.
Salary Range: $100,000-$180,000
3. Blockchain Product Manager
Required educational background varies widely on the particular products developed in each company, but usually, effective candidates have a bachelor's degree in technology or management related field.
Hands-on coding experience is generally not required, but knowledge of languages and programs used is quite helpful. Experience with project timelines and budgets is highly needed.
Salary Range: $80,000-$140,000
4. Blockchain Risk Analyst
The required educational requirement depends entirely on the specifics of the job, but risk analysts who are interested in careers in blockchain need to have a strong grasp on the technology and specific programming languages which are used to build blockchain applications.
A blockchain Risk Analyst is responsible for ensuring compliance with the local, state, and federal laws and regulations. Their daily job varies depending on the industry and depth of the technology that employer embraces, but they could also be assisting in programming and development activities, conducting data analysis or providing documentation on products and technologies.
Salary Range: $80,000-$120,000
5. Blockchain Analyst Relations Manager
Effective candidatures would have experience and educational background in media, communications, PR, or journalism, along with a deep understanding of blockchain technology, and related concerns within the industry.
A Blockchain Analyst Relations Manager, who is primarily a media communications front for the company, helps in positioning the company and its technology in the broad industry and the market at large.
Salary Range: $60,000-$140,000
6. Front End Engineer
Education requirements diverge, but generally, degrees in computer science are valuable, though self-taught computer geeks with work experience in website and computer design and programming would be a strong candidate. Programming know-how is mandatory, and interface, UX, and UI skills are a must.
Salary Range: $75,000-$140,000
7. Blockchain Legal Counsel / Consultants
Eligible candidates need a law degree and authority to practice, and most companies strongly prefer applicants with blockchain skills or years of working for startups.
Salary Range: $110,000-$200,000
8. Entry-Level or Internship Position
These levels of jobs mostly include developing blockchain pilot projects and proofs of concept, as most companies are only in the testing phases for DLT solutions. Preferred Technical skills include a few of the skills like NodeJS, Go, RESTful, APIs, React, Java, C++, Solidity, Truffle, CSS, and HTML.
Salary Range: $15-$30 per hour
The comprehensive online courses and blockchain certifications from Blockchain Council have tremendous recognition all over the globe.
Whether you are an engineer, designer, or developer, or any other business-related role, there's no doubt in considering yourself for a career in blockchain in 2019 as the promise of this emerging technology is something you would find exciting.