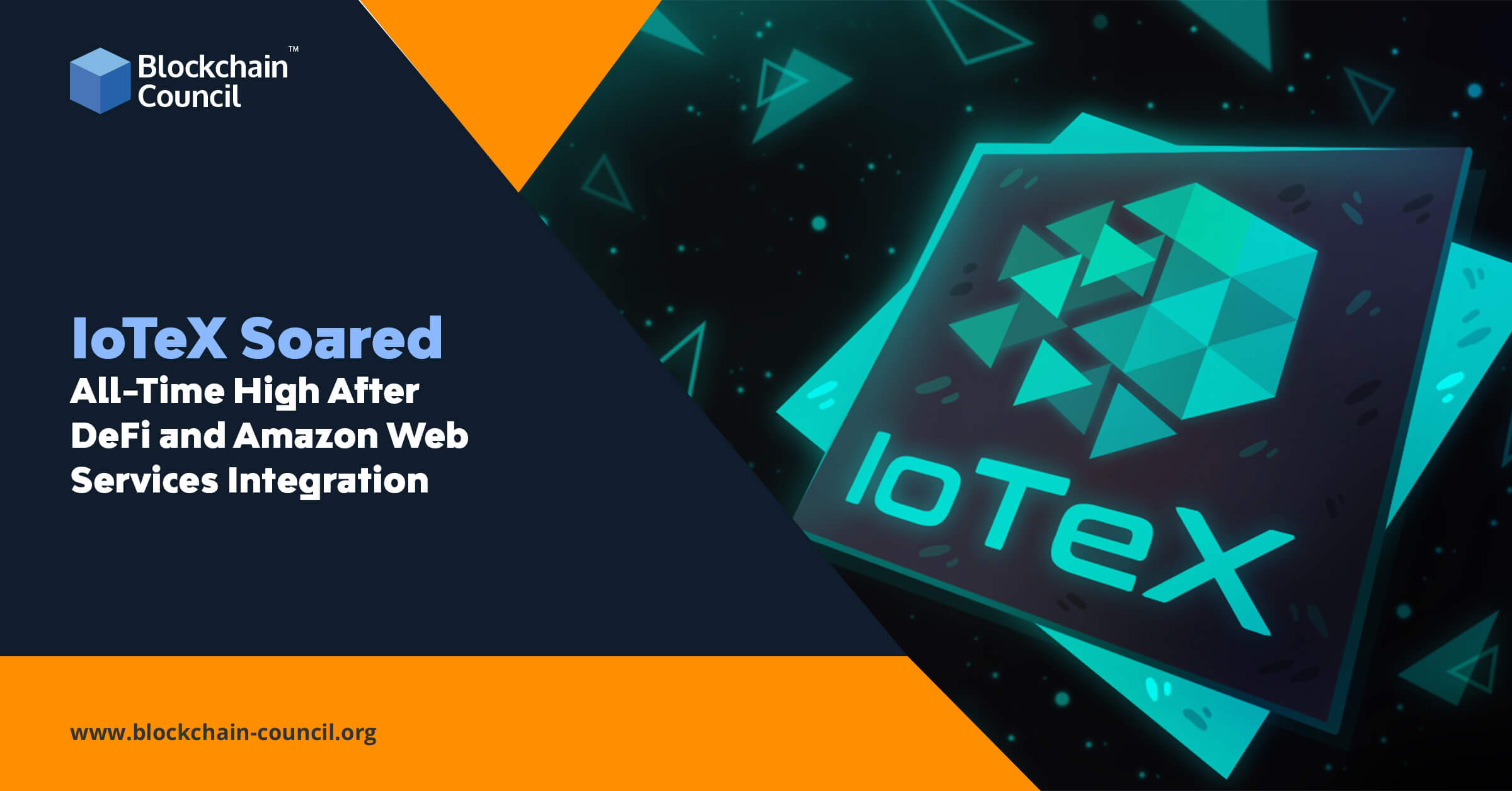 According to the latest announcement, after DeFi and Amazon Web Services integration, IoTeX (IOTX) rallies 300%, setting an all-time high.

The IoTeX is an open-source platform that is designed to empower new gen of secure and privacy-protecting smart devices in order to feed the machine economy. It strives for a borderless ecosystem where humans and devices can interact with assured trust and privacy, calling this  vision the Internet of Trusted Things.
According to the reports, IOTX is gaining traction over the last month. Since February, the price of IOTX has rallied 300% as the price rose from $0.011 to a new all-time high of $0.0443. 
Driving Factors for a New All-Time High 
In order to facilitate the expansion of the IoTeX ecosystem, On March 2, the team made an announcement through Twitter, mentioning IoTeX has joined the AWS cloud and is partnering w/ AWS China to enhance Ucam operations. It was further illustrated that the collaboration with AWS would enable new backend and IoT services for Pebble Tracker and make IoTeX Pantheon available to AWS builders. 
Within a week, the next announcement came up on March 7, where it was announced that IoTeX has signed up a new partnership with Unifi Protocol and presented the project with a development grant to guarantee that IoTeX users will have access to a secure and on-chain DeFi solution.
It was seen that after the partnership with the Unifi Protocol, interest in IoTeX picked up, leading to the rise in trading volume and price.
IoTeX utilizes peer-to-peer, decentralized distributed ledger technology, Blockchain, to ensure users that they are in complete control of their digital assets.
Apart from this, numerous Nonfungible tokens (NFT) have risen in popularity over the past couple of months. According to reports, several new platforms, including Chromia (CHR), Rarible (RARI), and LUKSO (LYXe), have gained momentum in recent weeks and established new all-time highs.
To get instant updates about Blockchain Technology and to learn more about online Blockchain Certifications, check out Blockchain Council.