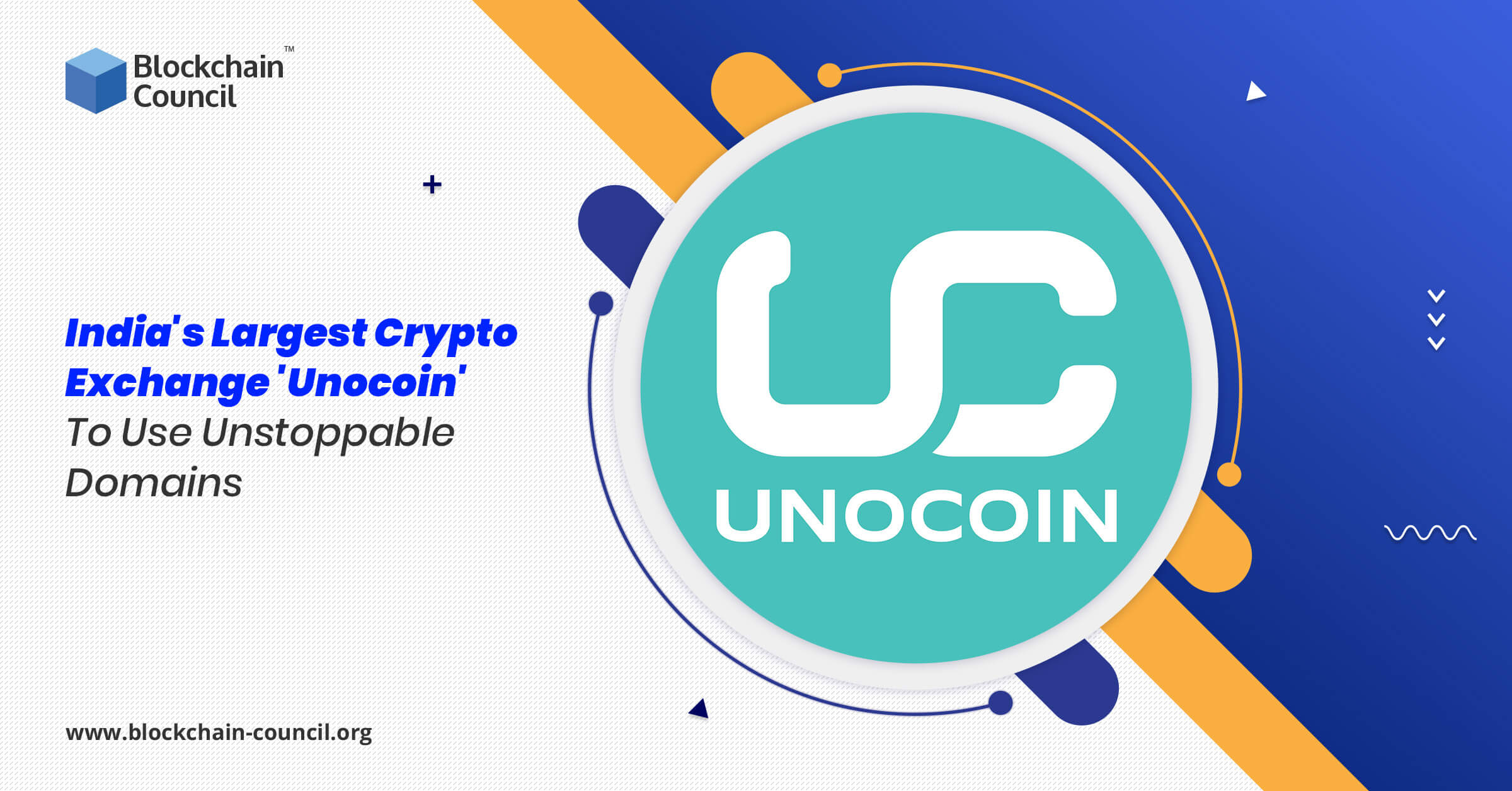 According to the latest announcement, Unocoin, India's largest cryptocurrency exchange, will use Blockchain-based Unstoppable Domains in order to create and host Blockchain-based URLs. Despite the nation's impending Bitcoin ban, the partnership between Unocoin and Unstoppable Domains has been signed, and Silicon Valley investor Tim Draper funds the partnership. 

Unocoin is India's leading Crypto company that lets users buy, sell, store, use and accept bitcoin securely all around India with a mission, "Bringing bitcoin to the billions." It offers the ability to trade various digital assets on a secure and intuitive trading platform. 
Unocoin has adopted the blockchain-based Unstoppable Domains, a San Francisco-based company building domains on blockchains, which clarifies crypto-based transactions by turning blockchain addresses into human-readable web URLs.
To date, up to 500,000 blockchain domain names have been registered by Unstoppable Domains.
Partnership Brings Opportunities for Crypto Users Across India
As Unstoppable Domains announced that Unocoin is integrating .crypto Blockchain domains, their collaboration is expected to bring a lot of opportunities for crypto users across India. 
This will reduce remittance costs and concurrently simplify sending and receiving cryptocurrency. Moreover, Unocoin crypto users can transact using human-readable addresses supported by .crypto domains purchased through Unstoppable Domains. Apart from all this, the collaboration of Unocoin with Unstoppable Domains also attempts to eliminate friction and improve the user experience for crypto users. 
Despite regulatory uncertainty and the nation's impending Bitcoin ban, the co-founder and CEO of Unocoin, Sathvik Vishwanath, expressed his views regarding the adoption of Unstoppable Domains. He believes that integrating the .crypto domain is a vital step not only for Unocoin users but also for additional exchanges that are exploring more user-friendly options for their users.
Unstoppable Domains co-founder Brad Kam also talked about this collaboration, and he stated that the company is delighted to deliver the seamless sending and receiving of cryptocurrency to Unocoin's users. 
He further illustrated that we aim to simplify cryptocurrency addresses and establish human-readable names as the domain standard across wallets and exchanges.
Apart from this, the report also mentions that Unstoppable Domains was recently integrated into Cloudflare's Distributed Web Resolver, which means any browser on the internet can now access the Ethereum-based .crypto extension.
To get instant updates about Blockchain Technology and to learn more about online blockchain certifications, check out Blockchain Council.