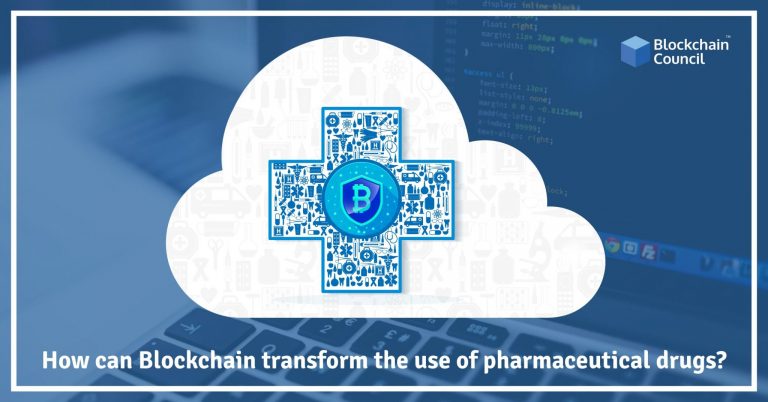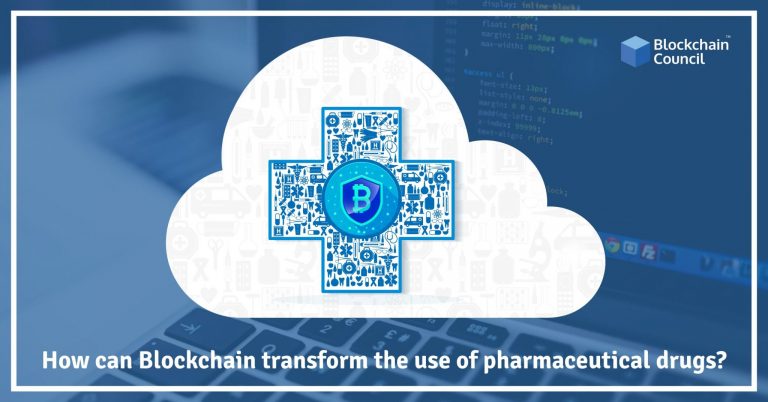 The global pharmaceutical industry is responsible for manufacturing medications from the ground up. From the research and development that goes into producing these drugs to the actual manufacturing, distribution, and marketing that goes behind a successful drug. There is no doubt that Pharmaceutical companies are very important for the benefit of all humanity and therefore command the overall revenue of over a trillion dollars. But the industry also suffers from a number of problems – from counterfeit drugs to intellectual property disputes. Let's take a look at these problems in detail and see how blockchains can help the use of pharmaceutical drugs in the world.

Problems Affecting Pharmaceutical Drugs Worldwide
Research and development of new pharmaceutical drugs is a very data intensive process that costs manufacturers a significant portion of their overall expenditure. Research involving new drugs is largely dependent on the free availability of patient data to doctors that are involved in the manufacturing of the new drug. But as recent hacks have revealed, ensuring patient information confidentiality has proved to be a bigger struggle than initially anticipated. Cybersecurity, especially when sensitive information is involved is prone to several cyber attacks because of the single source of failure involved in their architecture. By comparison, blockchains are nearly impossible to penetrate because of the vast amount of computational power backing the network. Next in the manufacture of pharmaceutical drugs is the actual distribution of the produced goods. One of the biggest issues affecting the distribution of pharmaceutical drugs is the prevalence of counterfeit drugs that are mixed in somewhere along the supply chain. Blockchains can be very useful in this regard as they can help keep an unbiased chain of custody log which would make it easy to pinpoint the exact point of failure so that such leaks can be fixed in the future. It's estimated that the so-called SSFFC medicines – substandard, spurious, falsely labeled, falsified and counterfeit – cost the global pharmaceutical industry over $200 billion!
How Blockchains Can Help Regulators Ensure Security
Distributed ledger technology has enabled huge marketplaces for data in an arrangement where both parties knowingly share benefits. Users get paid for sharing the private data and researchers get access to the data directly from the source instead of having to procure it from a third party. Patients that are involved in drug trials would get complete control over how their information is used instead of being left in the dark. Blockchain-based services like Civic already allow users to use their blockchain for storing sensitive information. Any time a third party requests access to the sensitive documents, the users get a prompt on their phone to allow or deny the request.
In order to get more control over the regulation of drugs, the Food and Drug Administration (FDA) pushed for the Drug Quality and Security Act (DCSA). The DCSA is a law that amended the Federal Food, Drug, and Cosmetic Act to grant more authority to the FDA to regulate and monitor the manufacturing of compounded drugs. The DCSA would do so by setting clear goals for a 10-year timeframe that will modernize the current supply chain to include services like medication track-and-trace, product verification and real-time tests about illegitimate drugs. Blockchains fit frictionlessly into this model as they can provide the kind of real-time monitoring that the FDA is looking for. Tapan Mehta, spokesperson at DMI, a mobile technology and services company claims that additional functionality in blockchain platforms, such as private keys and smart contracts could provide an additional layer of security for the shipments. In the event that a drug shipment goes missing, the data stored on the common ledger provides a quick way for the manufacturer to trace it, and ensure that the mistake is not repeated.
https://www.blockchain-council.org/wp-content/uploads/2018/12/How-can-Blockchain-transform-the-use-of-pharmaceutical-drugs.jpg
402
768
Toshendra Kumar Sharma
https://blockchain-council.org/wp-content/uploads/2022/02/Logo-500x96-1.png
Toshendra Kumar Sharma
2019-01-01 15:44:09
2019-04-12 15:18:13
How Can Blockchain Transform The Use of Pharmaceutical Drugs?