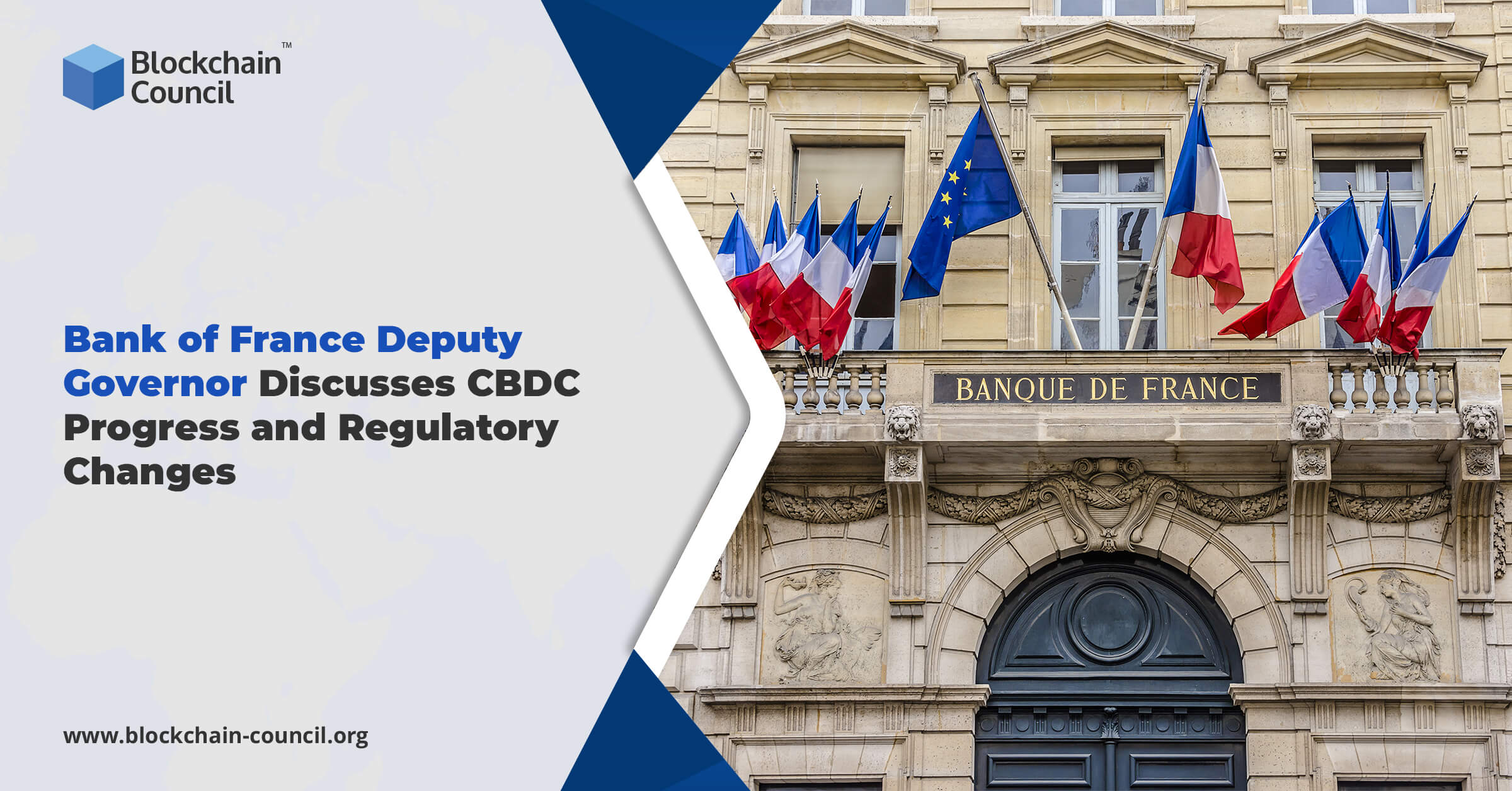 According to the recent announcement, Denis Beau, the First Deputy Governor of the Bank of France, discusses the progress of Central Bank Digital Currency (CBDC), regulatory changes, and legal framework. The discussion took place at the Paris Blockchain Week Summit 2020 on  December 10, 2020. 

In 2020, the Bank of France published a request for proposals for CBDC "experiment" with an aim to explore the possibilities that come with this technology, risks, and mechanisms and to identify concrete cases integrating CBDCs in innovative procedures for the settlement of tokenized financial assets.
CBDC is an electronic form of central bank money used to store value and make digital payments seamlessly controlled directly by the country's central bank. 
Denis Beau Talks About Upcoming CBDC Experiments
In May 2020, the Bank of France started working closely with Societe Generale to test digital transactions, tokenization of securities, and the transaction settlement on the private Blockchain.
Focussing on the CBDC progress, Beau mentioned that the team is currently analyzing whether tokenization can help with one of the major existing inefficiencies, and that is 'cross-border payments' or not. He believes that presently, cross-border payments are costly, acquire long delays before settlement, and give rise to uncertainties.
Focussing on the upcoming CBDC progress, he mentioned that there would be various experiments that will help them investigate not only the potential of technology but also to question the players on what tomorrow's landscape could look like, on subjects as fundamental as the methods of exchanging financial instruments for CBDCs. He also emphasized the improvement of the conditions for executing cross-border services and new ways of making CBDCs available to a wider audience like financial sector players and beneficiaries that do not have access to it yet.
He believes that these experiments will lead them to assess whether the regulatory framework currently in force needs to be adapted as they are carrying the experiments within the current legal framework.
Countries Launching Experiments to Test CBDC 
Countries all across the globe have started launching trials to test the CBDC's operation in order to promote financial inclusivity and facilitating cross-border payments.
It was announced that the European Central Bank (ECB) has been strengthening its work on the digital euro. Moreover, ECB President Christine Lagarde mentioned the competition to dominate payments on a global scale and considerations for a euro-zone retail CBDC. 
Lagarde believes that a digital euro will be a supplement to and not a substitution for currency, adding that Europe would continue to ensure that all of its residents have access to banknotes at all times. She believes that the two will promote financial inclusion together and provide an option for customers.
Recently, it was also announced that the China government is ambitious to launch a Central Bank Digital Currency to "dominate the digital commerce landscape and make the economy future-ready."
To get instant updates about Blockchain Technology and to learn more about online Blockchain Certifications, check out Blockchain Council.