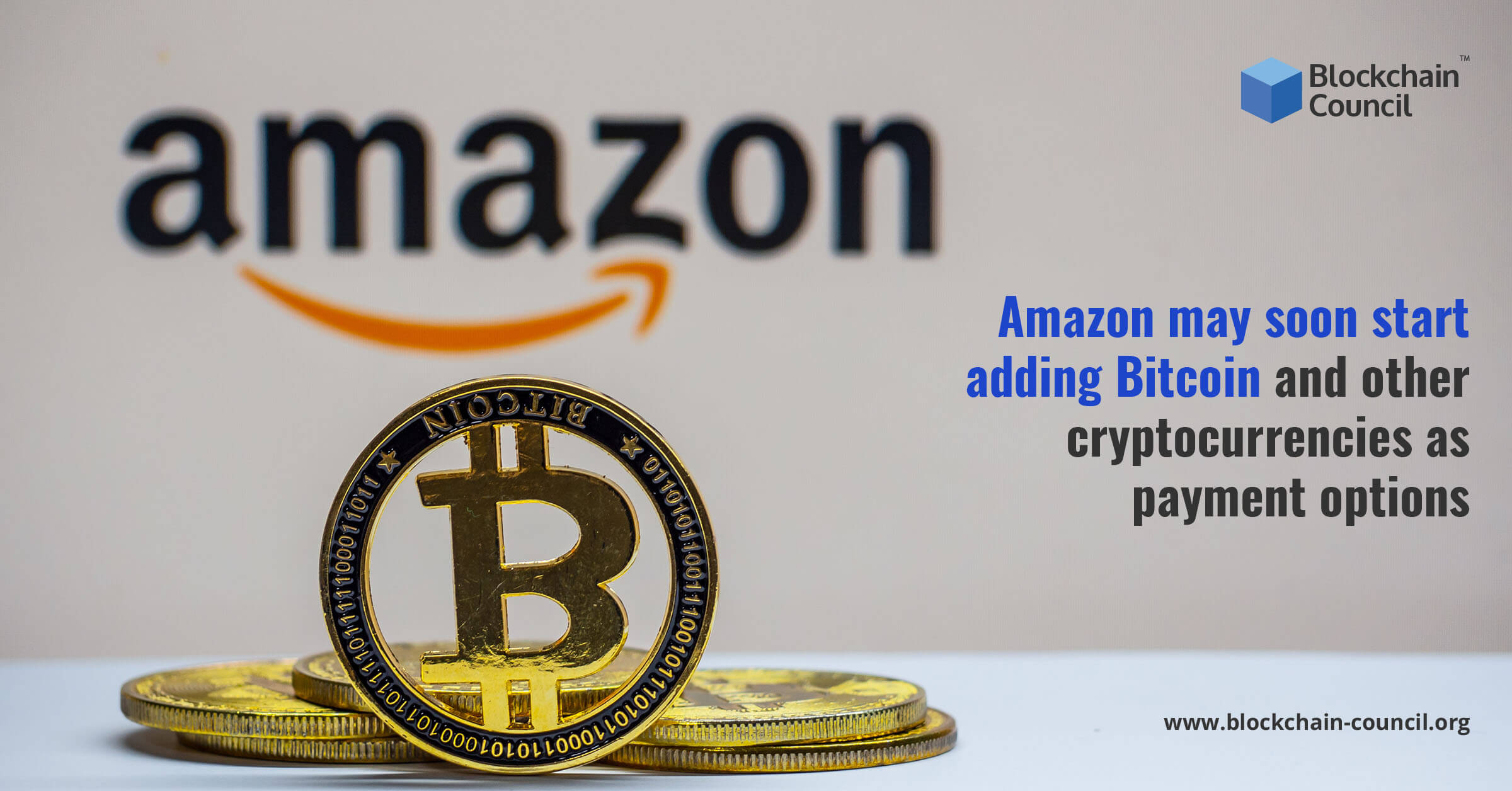 According to the market experts, the largest e-commerce platform in the world, Amazon, are willing to explore the possibilities offered by cryptocurrencies such as Bitcoin or Ether in relation to their platform and the services they offer. Reports suggest it is possible that Amazon may soon start allowing users to make payments using cryptocurrencies on their platforms. 

According to the latest job postings on Amazon, the global e-commerce giant is looking for an expert on digital currencies and cryptocurrencies for their payments team in the capacity of a product head. The Payments Acceptance and Experience Team is on the lookout for an experienced product leader who will be able to help Amazon develop its ideas on Digital Currencies and strategies related to Blockchain development. Moreover a prime responsibility would also be to help create a proper, feasible roadmap. 
According to the post from Amazon, the company has clearly defined the job descriptions for the individuals who are willing to apply for the position. They are looking for an individual with impeccable domain expertise in Distributed Ledger, Blockchain, Central Bank Digital Currencies or CBDCs and Cryptocurrencies in general. Based on the level of expertise, the individual will have to explore capabilities and eventually drive vision and develop product strategies based on the capabilities and the areas explored. On top of that the research should also include opportunities for investments when they arise. They want the expert to work closely in tandem with the different teams across Amazon, including the famous Amazon Web Services or AWS to help them develop a strategy in technical terms so that it can generate better user experience for customers. 
According to the market experts, this is a perfect indication of Amazon's interest to venture into the world of cryptocurrencies and digital assets and quite possibly towards adopting payment methods on their platform through using cryptocurrencies. According to a media statement released by Amazon, the authorities in Amazon are extremely inspired and excited to see the developments that are taking place in the world of Cryptocurrencies and Blockchain. Their observations have led them to speculate what these advancements in the crypto space could possibly mean for Amazon and how it would look on the platform.
As stated in the media statement, Amazon is a complete believer in the idea that the future will be designed on the basis of new technologies where smooth, inexpensive and secure payment methods will be easily available. Amazon being at the top of their game as customer service providers, they want such technology to be a part of the company so that the users can get to experience the future on Amazon itself. This is their vision and they want to achieve this as soon as possible. 
Just the previous week, the Chief Executive Officer of Tesla, Elon Musk had announced that the world famous electric car manufacturing company will eventually start accepting payments in Bitcoin. At the B word conference, Musk made it very clear that Tesla was at one point accepting payments made through Bitcoin, but he stopped that provision owing to concerns regarding adverse environmental effects generated from using coal powered mining methods of Bitcoin. Last week he mentioned that he was waiting for some confirmation from Bitcoin about the increasing use of renewable energy sources used for mining and upon having received that assurance that there is a growing trend of using renewable energy resources for Bitcoin mining, Musk announced thatTesla will resume accepting payments in Bitcoin. This happened after there was a massive ban on Bitcoin miners across China. They were mostly using coal powered processors for mining which was generating serious concerns as the effects on the environment was extremely detrimental. He announced the possible resumption of accepting payments in Bitcoin since he received confirmation that now they are using around 50 percent or more renewable energy sources for mining purposes. 
Earlier in the month of May, Apple was also searching for a business development manager who deals with alternate modes of payment options like that of BNPL, digital wallets, fast payments, cryptocurrencies etc. 
Jack Dorsey, the Chief Executive of Twitter, recently stated that the global world of the internet is in need of a universal currency. He added that if the Internet has its own currency then all the services that companies are giving online and users are availing, can be made so much more easier. Payments, subscriptions and so many other things can be done with such ease and at the same time, any person on the earth can be reached in a matter of seconds. Artificial Intelligence, decentralisation and the adoption of a native currency on the internet are the three trends that he mentioned which are in resonance with Twitter and may eventually be adopted for mass use. He believes that a combination of these will not only help them do their job in a much better way, but they also want to be the leaders in the market in this context.