Nifty Gateway: Complete Beginner's Guide To Buying And Selling NFTs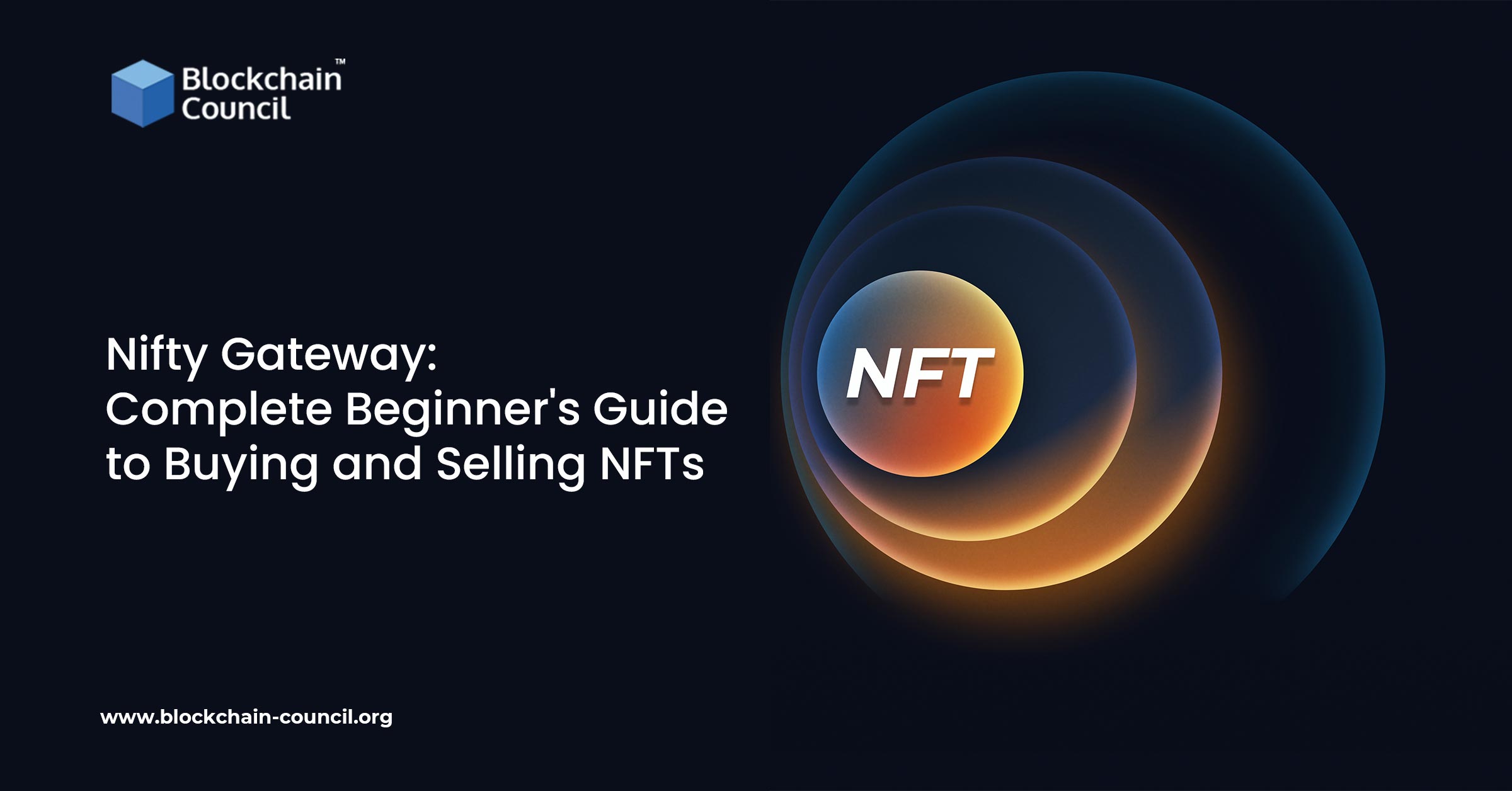 If you're reading this, chances are high that you've heard of NFTs, but in case you haven't, let me give you a quick rundown. NFT stands for the non-fungible token, which basically means a unique digital asset that cannot be replicated or exchanged for something else. In other words, an NFT is a one-of-a-kind piece of digital content that is verified on the Blockchain and can include anything from artwork to music to sports memorabilia.

Now, you might be wondering where you can buy and sell these precious NFTs, and that's where Nifty Gateway comes in. Nifty Gateway is one of the leading NFT marketplaces in the world, offering a wide range of high-quality NFTs created by well-known artists and celebrities. In this article, we'll dive deeper into what Nifty Gateway has to offer, and how you can use it to start building your own collection of unique digital assets. So, let's explore the wonderful world of Nifty Gateway and NFTs!
What is Nifty Gateway?
Nifty Gateway is an Ethereum-based platform where artists may sell online artworks and songs. It gives both a general as well as specific NFT industry for the publication, selling, and reselling of virtual artworks.
Art releases on Nifty Gateways, like many of the confined markets, are approved by the Nifty staff. You may even purchase numerous versions of unique artwork, each at a varying rate. The crew is also in charge of validating the accounts of visual artists who enroll regularly.
Nifty Gateway is a prominent NFT marketplace and home to several well-known visual artists, including Beeple, Trevor Jones, Cryptokitties, and others. However, the competition is soaring high on several platforms like OpenSea and NFTically. It is additionally home to crypto-obsessed celebs and DJs, including Gramatik, Lil Yachty, 3LAU, Ozuna, and Carl Cox.
There are various renowned sculptures and murals by athletes, including Kobe Bryant and player Mesut Ozil. You may, however, leave your imprint on the network and compete at a high level.
How Does It Work?
Nifty Gateway offers a wide range of NFTs, including digital art, music, and collectibles, that are created by some of the most talented and well-known artists, musicians, and celebrities in the world. These NFTs are sold directly by the creators themselves, which allows them to retain ownership and control over their digital assets.
But how does Nifty Gateway work behind the scenes? When a creator decides to sell an NFT on the platform, they first mint the NFT using the Ethereum Blockchain. This creates a unique digital signature for the NFT, which ensures its authenticity and ownership.
Once the NFT is minted, it is listed for sale on the Nifty Gateway platform, with the creator setting the price and the number of NFTs available for purchase. When a user buys an NFT, they receive a digital file that represents the ownership of that particular asset. This digital file is stored on the Ethereum Blockchain, which ensures that the ownership of the NFT is immutable and transparent.
Nifty Gateway also offers a range of features for both creators and buyers. Creators can set up their own storefronts, where they can showcase and sell their NFTs directly to their fans. Buyers can view their digital collections through their Nifty Gateway accounts and easily transfer their NFTs to other users or wallets.
Unique features of Nifty Gateway
Drop Model: Nifty Gateway's drop model is a unique feature that creates a sense of exclusivity and urgency around the NFTs offered on the platform. Rather than offering a constant stream of NFTs, Nifty Gateway drops a limited number of NFTs at specific times. This creates a rush of demand, which often leads to the NFTs selling out within minutes.
Auctions: In addition to the drop model, Nifty Gateway also offers auctions for one-of-a-kind NFTs. These auctions can be highly competitive, with some NFTs selling for tens of thousands or even hundreds of thousands of dollars. This feature allows creators to offer truly unique NFTs and provides buyers with a chance to own something truly one-of-a-kind.
Creator-Controlled Sales: Unlike other NFT marketplaces that take a percentage of each sale, Nifty Gateway allows creators to set their own prices and keep 100% of the sale proceeds. This gives creators more control over the pricing and distribution of their NFTs, which can lead to more revenue and exposure.
Secondary Market: Nifty Gateway has a secondary market feature that allows users to resell their NFTs to other users. This feature is important because it allows buyers to recoup their investment if they decide to sell their NFTs. It also creates a market for NFTs that have appreciated in value, which can drive up demand and lead to higher prices.
Premium Partnerships: Nifty Gateway has partnered with several well-known brands and artists to offer exclusive NFT collections. For example, they have partnered with the NBA to offer officially licensed NFTs, and with artists like Trevor Jones and Mad Dog Jones to offer unique NFT collections. These partnerships provide Nifty Gateway users with access to highly sought-after NFTs and can help increase the platform's visibility and reputation.
Social Media Integration: Nifty Gateway allows users to share their NFT collections on social media platforms like Twitter and Instagram. This not only helps to promote the NFTs and the platform itself but can also lead to increased demand and exposure for the creators.
Fractionalized Ownership: Nifty Gateway offers a feature called fractionalized ownership, which allows multiple users to own a piece of an NFT. This is beneficial for buyers who can't afford to purchase an entire NFT on their own but still want to have a stake in it. It also benefits creators, who can potentially sell more pieces of an NFT and increase their revenue.
Buying NFTs on Nifty Gateway
Creating an Account
To create an account on Nifty Gateway, go to the website https://www.niftygateway.com/ and click on the "Sign Up" button located in the upper right corner of the page.

Fill in your email address, create a password, and agree to the terms and conditions. You will also need to provide your name and location.

After completing the registration process, you will receive a verification email. Click on the link provided in the email to activate your account.
Funding Your Account
To fund your account on Nifty Gateway, click on the "Wallet" button located in the upper right corner of the page after logging into your account.

Choose the "Add Funds" option and select the amount you wish to deposit.

You can fund your account using a credit or debit card, bank transfer, or cryptocurrency. 
Finding NFTs to Purchase
To find NFTs to purchase on Nifty Gateway, click on the "Marketplace" button located on the top navigation bar of the website.

You can browse available NFTs by artist, collection, or category.

You can also use the search function to find specific NFTs.
Placing a Bid or Purchasing an NFT Outright
Once you have found an NFT that you are interested in purchasing, click on the image to view the details.

If the NFT is available for sale, you can purchase it outright by clicking on the "Buy Now" button and following the prompts.

If the NFT is up for auction, you can place a bid by clicking on the "Place Bid" button and entering the amount you wish to bid.
How to Transfer Purchased NFTs to Your Wallet
After purchasing an NFT, it will automatically be stored in your Nifty Gateway account wallet.

To transfer the NFT to an external wallet, click on the "Wallet" button located on the top navigation bar of the website.

Choose the NFT you wish to transfer, and click on the "Send" button.

Enter the recipient's wallet address and confirm the transfer.
It's important to note that NFTs are a new and emerging market, and investing in them can be risky. It's crucial to do your own research and due diligence before investing in any NFTs. Additionally, the values of NFTs can be highly volatile and can fluctuate dramatically.
Things to Remember
Nifty Gateway is not a free marketplace such as OpenSea or Rarible; you must simply register to use it. While creating an account, you must ensure the following things:
First, submit your profile photo or any other image that reflects yourself.

Switch and tap on your profile button, and next, enter your information.

You may give your banking information by scrolling to Add Bank. This is just for US banks or customers of US banks.

The next step is to link your Gemini Wallet, which is available to customers across the globe. It is the most efficient solution for withdrawal. As you progress, you will be given detailed instructions on how to set up your Gemini account.

You may also attach your credit card, which is an efficient and quick method to purchase NFTs on Nifty Gateway.

You can also withdraw using a prepaid card.

You may also use a bitcoin wallet, such as

MetaMask

, to transfer your ETH and finalize trade on the

Ethereum Blockchain

.
Now proceed to configure your 2FA (2 Factor Authentication). It is an amazing approach to safeguarding your information; as a result, you just need an email address and a passcode to sign in. You will have to receive updates and confirm private activity on your subscription. If you have any problems joining up with the site, the Nifty assistance center has always been able to assist you with any problems you may have. Now your profile is established, you can take the ride now. 
How to Make Nifties 
Nifties (NFTs) may only be published/created and sold in a primary business on Nifty Gateway, unlike other forums that permit minting and exchanging. It is called art drops, and to get managed to start, you will need your digital wallet—a Gemini wallet for coin payouts or purchases and a MetaMask wallet for Ether operations. Aside from keeping and utilizing your ETH, digital wallets allow you to verify and sign.
Ethereum contracts and pays gas costs to expedite your payments. To post your first Nifty on Nifty Gateway, go to Niftygateway.com/become-creator and click APPLY NOW to complete the vetting Typeform. The following information is required to complete the application:
Your whole name.

Links to your social media platforms as well as your NFT portfolio

Introduce yourself with a video. It may be a hyperlink to your YouTube channel or a Google Drive clip.

Users will be prompted about what their artistic aspirations seem to be. This is to guarantee that you know what you're doing and what digital arts represent, as well as to boost the efficiency and worth of artwork uploaded on Nifty Gateway.

You will be prompted to specify your project style once more: NFT Audio, Sports, or artworks. You now have the thing under your control.
This survey should not require over 10 minutes to complete. However, based on the number of apps available, it might take several days to get validated and start posting NFTs on Nifty Gateway. NFTs might be published by minting them on some other system and then distributing them to Nifty Gateway. Nifty Gateway principally enables the purchase and sale of NFTs. You may work with the Nifty Gateway team to create your unique NFT on the system, and you should first be authenticated.
How to Sell your Nifties?
Assume you want to resell your Nifties on the second-hand market. That is, you have indeed acquired an NFT and are planning on selling it. Here's how it's done:
Navigate to your Nifty Gateway Omnibus wallet in MetaMask and choose the Nifty you want to trade.

You will need to pick a good value and then click Put on sale.

After finishing those steps, users should authorize it. After clearance by the Nifty staff, this will put your Nifties on the Nifty Gateway market system for sale.
After you sell an NFT, Nifty Gateway will deduct service charges and deliver the remaining amount to your Nifty Gateway balance as a USD Coin (USDC), which you may withdraw using your bank or Gemini Account. You can transfer up to $5,000 weekly.
How Do I Gift NFTs Through Nifty Gateway? 
Nifty Gateway enables users to send NFTs as presents to anyone in the spirit of love. To make things simpler, one can quickly pay and send an NFT to almost anybody using their credit card and a valid email account.
How to Invest in Nifties on Nifty Gateway 
Buying Nifties on Nifty Gateway depends on the type of decline. The following are the options:
The Silent Auction takes place. You can put secret bids on art pieces, with the winning bidder receiving the NFT.

The Game of Chance. The Draw operates similarly to a lottery or raffle draw in that you make contributions to increase your chances of obtaining an art piece.

The edition is open. The open edition allows for the sale of many versions of artwork at defined pricing.

Global Deal. The Global Offer permits people to submit offers to NFT owners to earn an NFT.

You may, although, buy NFTs on Nifty Gateway with only your credit card. It's easy, quick, and straightforward.

When you sign in, you'll notice marketplace emblazoned plainly in the upper right top of the site. Click it to select a Nifty of your choosing.

Then select Buy Now.

One can route your Nifties to MetaMask or straight to your Nifty Gateway Account. MetaMask is the preferable option.
That's all there is to it; you've just purchased an Art drop for niche digital items. Nifty Gateway supports both many copies of a limited artwork and single versions. The Nifty Gateway Display Web App is used to simply see your collected NFTs. It is simple to access and suitable for smartphones.
Service Fees and Gas Fees
In addition to petrol fees, Nifty Gateway imposes service fees for virtual objects sold or resold on the site. Each sale on the website is subject to a 5% + 30 cents fee. This charge covers payment processing expenses as well as the platform's operation.
All Ethereum-based NFT markets have the same gas costs. Gas fees are minor costs calculated in Gwei, which can range from micro-ETH to $10-$20 worth of Ether, based on the process efficiency. Make note of your gas costs to prevent overpaying. 
You should use a tool called pumpmygas.xyz to find out the current Gwei pricing for Nifty Gateway.
Pumpmygas.xyz notifies you when gas fees are reasonable for doing Ethereum-based operations on NFT markets. Using this application, you need not join up.
How to Succeed in Nifty Gateway? Top 5 Tips
Focus on Releasing High-Quality Art
One of the most important things to remember when selling NFTs on Nifty Gateway is to focus on creating and releasing high-quality art. This means putting in the time and effort to create unique and visually stunning pieces that will capture the attention of potential buyers. Make sure to use high-resolution images and provide detailed descriptions of your work to help it stand out.
Set Your Prices Strategically
Setting the right price for your NFTs is crucial for success on Nifty Gateway. Consider factors such as the value of your art, your reputation as an artist, and the demand for your work. It's also a good idea to monitor the prices of similar NFTs on the marketplace to ensure that you are pricing your work competitively.
Follow the Rules for Buyers
To succeed on Nifty Gateway, it's important to follow the rules for buyers. This includes being honest and transparent about the condition of your NFTs, providing accurate descriptions and images, and responding to buyer inquiries in a timely and professional manner.
Leverage Your Community
Building a strong community of supporters can be a valuable tool for promoting your NFTs and generating buzz around your work. Consider using pre-sales to offer your community exclusive access to your NFTs before they are released to the general public. You can also use social media and other online platforms to build hype and generate interest in your work.
There is No Formula
Finally, it's important to remember that there is no one-size-fits-all formula for success on Nifty Gateway. Every artist and every NFT is unique, and what works for one may not work for another. Keep experimenting, learning, and refining your approach to find what works best for you.
The Benefits and Drawbacks of Using Nifty Gateway 
Here are the benefits and drawbacks of utilizing Nifty Gateway.
Advantages
Nifty Gateway permits its members to provide NFTs as a gift. You may give NFTs as presents to folks who don't know when to use a wallet by simply using a credit card and an email account.

NFTs may be purchased through a credit card. Non-crypto-aware individuals may simply purchase NFTs on Nifty Gateway and deliver presents to other non-crypto-knowledgeable individuals.

Your funds are transformed into a stablecoin. USDC, a

stablecoin

, eliminates the volatility that might arise with Ether and other exchangeable tokens.

You can withdraw money from your bank. However, this service is only available to US bank customers, and it is a useful function that enables clients to withdraw finances straight to their savings accounts.

Once you have withdrawn your cryptocurrency, you may swap it. You may interconvert your fungible tokens and payout using a more desired crypto by using Gemini, a renowned cryptocurrency platform.
Disadvantages
Nifty Gateway already had intrusions when the nifties and tokens were taken. This implies that the system may not be as safe, particularly for users who've not enabled 2FA.

Nifty Gateway has a severe verification procedure for people who want to post and own NFTs on the site, which might take several months.

NFTs cannot be burned on Nifty Gateway. This might be a disadvantage, particularly for individuals who want to withdraw their NFTs from the marketplace. One can, although, move their NFTs towards another Ethereum-based exchange.

On Nifty Gateway, you cannot normally mint an NFT. Developing an NFT necessitates teamwork and a thorough screening procedure. It is no surprise that the site is famous amongst high-profile creative professionals and superstars.

The "Unlock Content" option found in OpenSea is not easily accessible on Nifty Gateway, which means you cannot upload new files to your profile in contrast to those currently there.

Bank withdrawals are exclusively available to US bank customers.

Taxes are yet another disadvantage for bank and credit card customers, so you may realize you have paid a lot of money only on taxes, but with a virtual wallet, taxes are lower.
The Blockchain Ecosystem Surrounding Nifty Gateway
The Nifty Gateway system operates a smart contract on the Ethereum Blockchain, and participants may store their Ether coins in an ERC-721 NFT-compliant virtual wallet. However, with an all-in-one system, do consumers need to go further for e-wallets?
Remember that Nifty Gateway is a component of Gemini LLC, a prominent billion-dollar cryptocurrency trading corporation. After withdrawal, you can purchase, sell, retain, spend, and trade your Ether for other fungible tokens of your choice.
Gemini is a safe platform for doing crypto-related operations and making payouts, particularly if you are not a US citizen. On the system, you may create a personal or business/company profile, each with its own set of trade limitations.
Depending on the category to which you belong, users can begin with an individual or organizational subscription. It is simple to open an account with Gemini:
To open a business profile, go to exchange.gemini.com/register or read down.

Submit your entire contact information since you will require a government ID or passport to complete your profile authentication.

Type a valid email account, establish a password, and select your place of birth.

Accept the terms of service and policy, then select Next.

To be certified, provide your information and submit a genuine passport or ID card. You may also enter your bank or credit card information for quick financing and withdrawals to and from your savings account.
You are prepared with your confirmed Gemini Account and wallet. You may then proceed to purchase Ether using your credit card to perform transactions on Nifty Gateway.
You will require an ether-supported NFT-standardized ERC-721 or ERC-20 digital wallet, like MetaMask, a browser plugin. Opening a profile on MetaMask is simple; go to metamask.io and select the Browser Extension choice, then continue the steps to create your wallet. You may link your wallet to Nifty Gateway by going to your official profile and clicking on Accounts. Your Nifties are kept on the IPFS system, which also serves as a Blockchain database for all operations.
Conclusion
If you want to acquire high-value and high-quality digital drawings from well-known artists, Nifty Gateway is the place to go. It's worth noting that you may even pay with a credit card. Your artwork is valid since it may be traded in the secondary market if purchased from a well-known visual artist.
Joining is likewise rather straightforward, however, publishing is not for collectors on an NFT marketplace. Another fascinating aspect of Nifty Gateway is the send-gift tool, which enables you to purchase NFTs and send them as gifts to friends and families.
Having said that, the Nifty Gateway platform hosts it simply to purchase and trade NFTs. Also, you may begin by simply entering your username and passcode.
If you want to keep up with the trends of the Blockchain industry, join our communities on Discord, Reddit, and Telegram.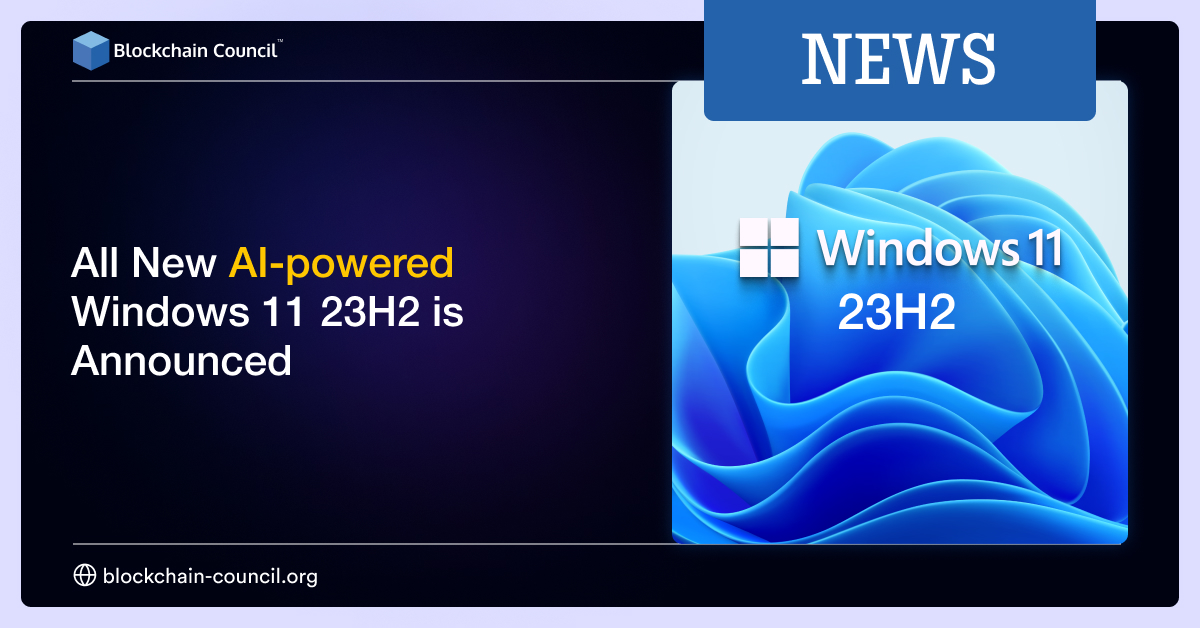 Microsoft unveiled the 23H2 update during a press event on September 21 in New York City, showcasing some of these new features. The tech giant
Read More »
FREQUENTLY ASKED QUESTIONS​​