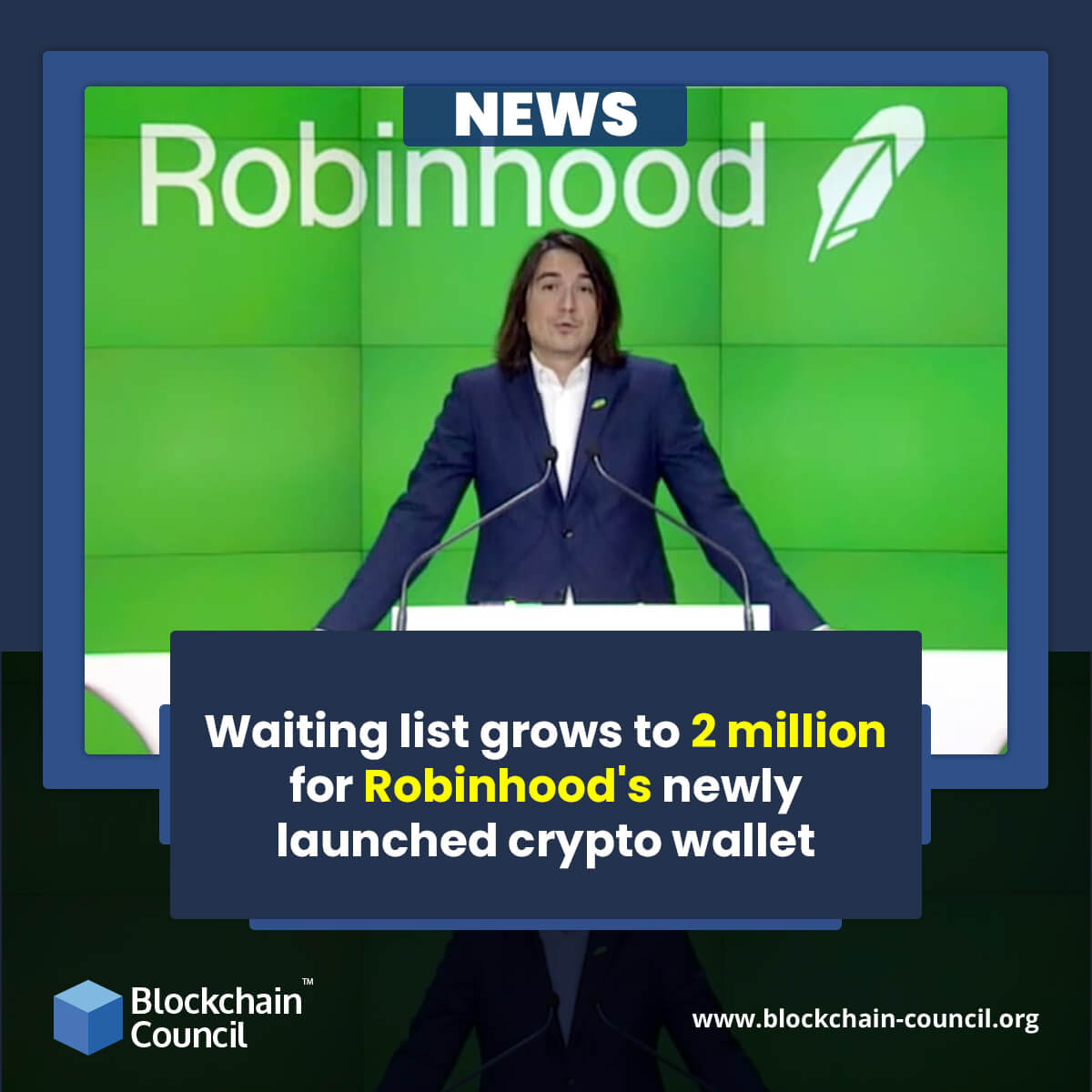 Working as a leading financial services provider and trading platform, Robinhood is rolling on a success streak with its newly-launched cryptocurrency wallet project. In an interview, the firm's CPO, Aparna Chennapragada revealed that the recent virtual wallets launch by the company has earned huge support from the investors who flocked to own the wallet for a safe trading experience. The chief stated that the success of the project can be estimated from the fact that the waiting list released by the team had two million people enlisted.

According to the report, the company planned to come up with a crypto wallet to fulfill the trading requirements of the fast-growing user cluster on the portal. The CPO confirmed that news about the wallet launch in January during an interview with Bloomberg and created a lot of buzz amongst the users. The expert team at Robinhood has always been keen to upgrade the platform with the latest features to enhance the seamless trading experience for the customers. In the latest development, the Robinhood app has included multiple features like crypto gifting and the firm's Q&A section. The Q&A allows investors to gain knowledge about the firm's core developmental plans, growth vision, and forthcoming ventures likely to be adopted by the firm to expand operations across the globe. The CPO added that the firm will continue to work in its expansion to emerge as a strong player in the crypto space. To offer an enriching experience to users, the company will make sure that the quality of the products satisfies the expectations of the customers using the portal. Strategic collaborations with renowned projects will help Robinhood in furthering its plans.
The speculation of the inclusion of the popular meme coin, Shiba Inu on Robinhood was a hot debate amongst the investors recently. However, Aparna held the rumors by saying that the decision on the token listing will be taken at the right time by the officials. The company is striving to move step by step in the right direction to give the best services to the customers in the crypto space. They are planning to provide crypto access to users in an economical way. The firm is working hard to create a user-friendly environment for crypto trading and investment.