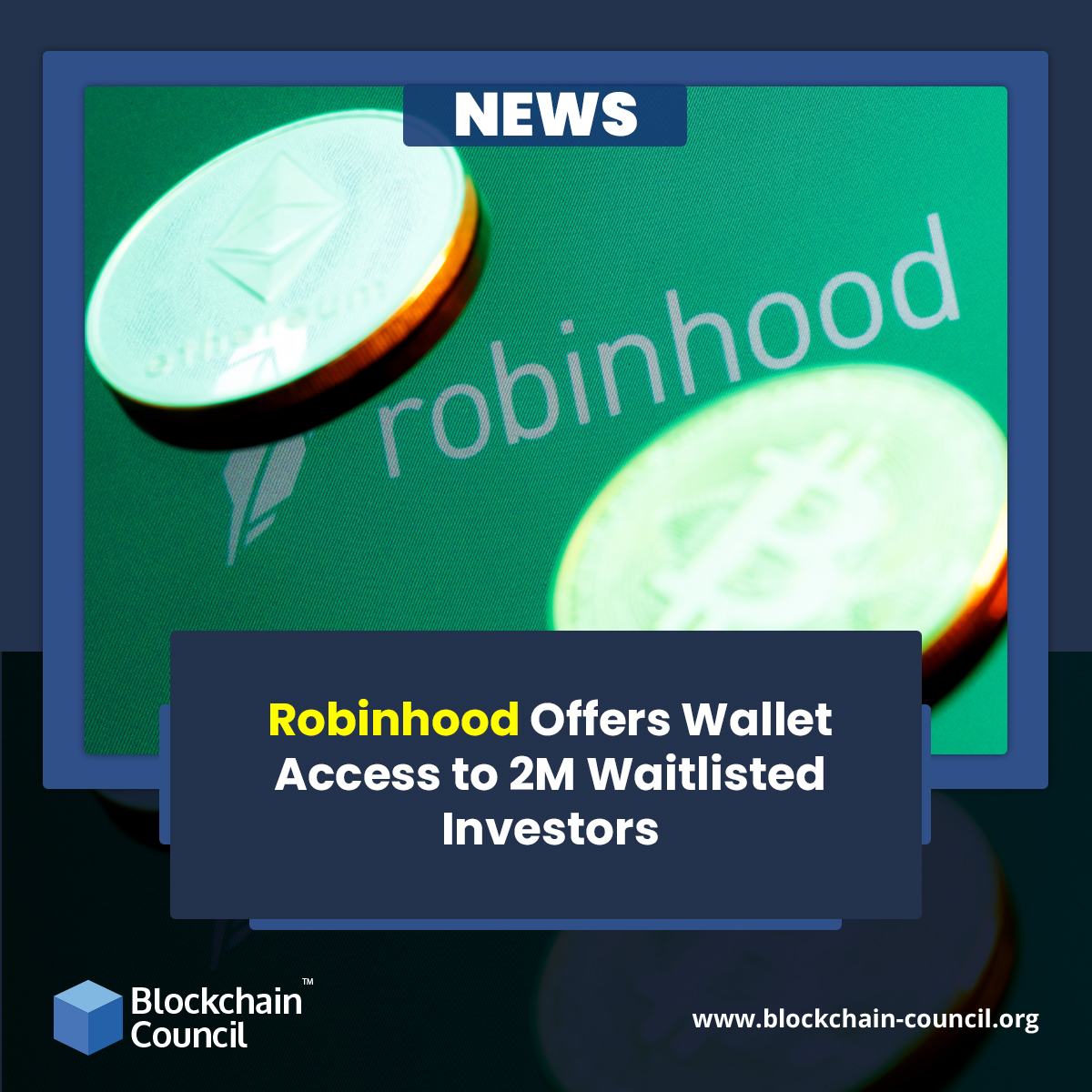 As crypto continues to widen its base across the globe, cryptocurrency firms are doing everything possible to attract new investors, opportunities, and growth within the industry. Joining this list is the popular crypto and stock trading platform Robinhood which is gearing up to launch its digital wallet facility to 2 million waitlisted investors. On Thursday, Robinhood officials revealed the firm's plan to roll out the wallet service for the additional 2M users while addressing the audience at the Bitcoin 2022 Conference held in Miami.

Speaking at the conference, Chief Product Officer at Robinhood, Aparna Chennapragada stated that the 2M investors who had been on the waitlist for the digital wallet access will now be able to use it. They will be allowed to send and receive their virtual assets using the decentralized wallet with utmost security, transparency, and ease. To enhance its operational capacity, Robinhood is planning to add support for the Bitcoin Lightning Network within its trading ecosystem. With the LN integration, Robinhood is looking forward to facilitating speedy, cost-effective, and secure transactions. The move will help the firm to shift to a more environment-friendly experience which forms the basic structure of the core Lightning Network.
Super pumped to announce on the #Bitcoin2022 stage that @RobinhoodApp has rolled out wallets access to the nearly 2 million people on the WenWallets waitlist.

— Aparna Chennapragada (@aparnacd) April 7, 2022
According to the report, the wallets will not be accessible to investors in New York, Hawaii, and Nevada because of the local regulatory controls. The firm has been testing the digital wallet function since September 2021. They executed the first alpha transaction via DOGE in November and launched the beta version for users in January 2022. Users have responded positively to the project and shared welcoming applause on social media portals. However, some users shared their concerns about the wallet not supporting Ethereum-based services such as NFTs and ERC-20 tokens. In its FAQ section, the firm has stated that any NFTs or unsupported tokens wired to the Robinhood Ethereum address might be lost.
In the fourth quarter of 2021, Robinhood recorded $48 million worth of revenue from the crypto industry. This showed a 6% loss in comparison to the $51 million collected in the third quarter. The token has witnessed a continuous fall in its price ever since the firm went public in July 2021. The firm is looking forward to sustaining its position in the market space through strategic steps.
The world of crypto can be new for many of us and so Blockchain Council offers the necessary exposure to the sector through its diverse range of courses. The courses are designed by experts to provide detailed knowledge about the core concepts of the crypto world to the participants in a simple yet impactful way. 
If you want to keep up with the trends of blockchain industry, join our communities on Discord, Reddit and Telegram.