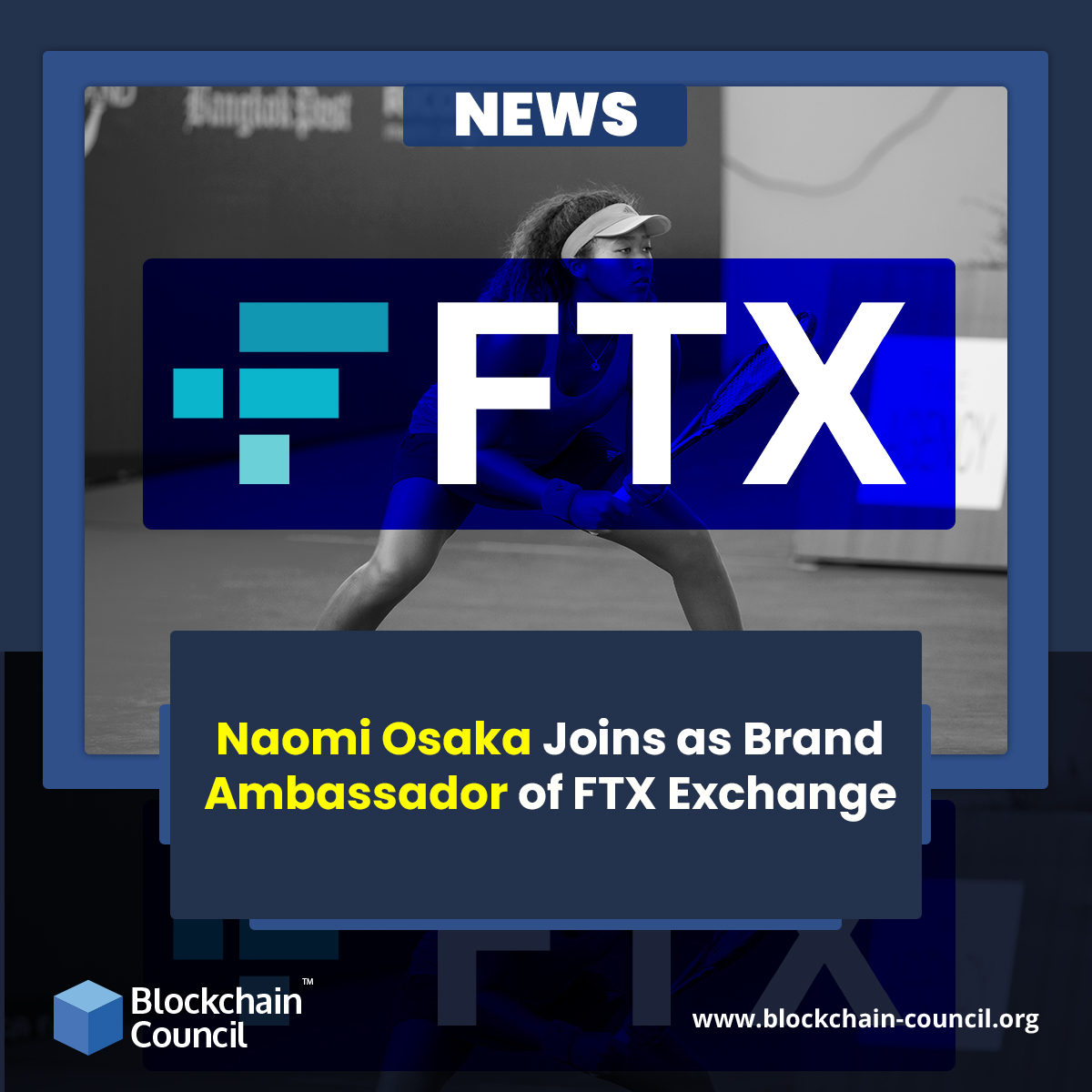 Hailing as a top-tier cryptocurrency exchange offering a diverse portfolio of coins, FTX has approached globally-acclaimed tennis sensation Naomi Osaka as the brand ambassador for its global cluster. The endorsement deal will bestow several lucrative perks to the high-ranked tennis player including an equity share in the FTX ecosystem along with an undisclosed amount of crypto assets to her credit. With this pact, FTX is looking forward to outreach to a new class of sports fans willing to explore the potential of cryptocurrencies as an investment solution.

According to the report, Naomi has entered into a long-term collaboration with the renowned cryptocurrency exchange platform. The deal lays special emphasis to open unprecedented investment and trading opportunities for women across the global crypto arena. In an interaction, Naomi stated that data charts hint towards the lack of participation of females in crypto similar to other financial spheres. She added that cryptocurrencies were launched to make finance seamless and easily accessible to people by removing all sorts of entry restrictions existing in the traditional financial field.
If @StephenCurry30 @TomBrady and @giseleofficial are in then you know I am too!  Excited for the journey ahead with @FTX_Official and SBF_FTX 🚀 pic.twitter.com/ydrjhoKPaL

— NaomiOsaka大坂なおみ (@naomiosaka) March 21, 2022
As part of the partnership with FTX exchange, Naomi has joined the list of eminent players like Tom Brady who owns seven Super Bowl championship titles, NBA champion Stephen Curry, and Brazil's supermodel Gisele Bündchen. The new brand ambassador will curate engaging content focused on encouraging crypto engagement from investors across the globe. She will also feature the official logo of the FTX exchange during the Miami Open championship that began on March 21, 2022.
The founder and CEO of FTX Sam Bankman-Fried, during the Australian Blockchain Week, revealed the firm's plan to launch a new dedicated unit in Australia for crypto investors. Interestingly, at the same event, senator Andrew Bragg revealed that the state is set to present a regulatory setup for managing operations related to cryptocurrency custody, taxation, and DAO projects. Governments from across the world have shown a keen interest in expanding crypto operations through a well-planned legal framework. This popularity has been supported by active participation from global sports and entertainment celebrities who have readily collaborated with crypto firms, brands, and projects.
This is not the first time when Naomi has shown interest in a crypto project. In August 2021, Naomi and her sister Mari launched an NFT collection which was traded for a whopping $600,000 worth in the market space. She has been an ardent supporter of cryptocurrencies like Dogecoin and predicted that the sector is likely to witness a fair run in the future.
The investors planning to explore the world of cryptocurrencies can sharpen their skills through certificate courses from Blockchain Council. These courses are designed by experts to offer in-depth knowledge to participants. The certifications cost less on the pocket and offer detailed information in a lucid way.
If you want to keep up with the trends of blockchain industry, join our communities on Discord, Reddit and Telegram.