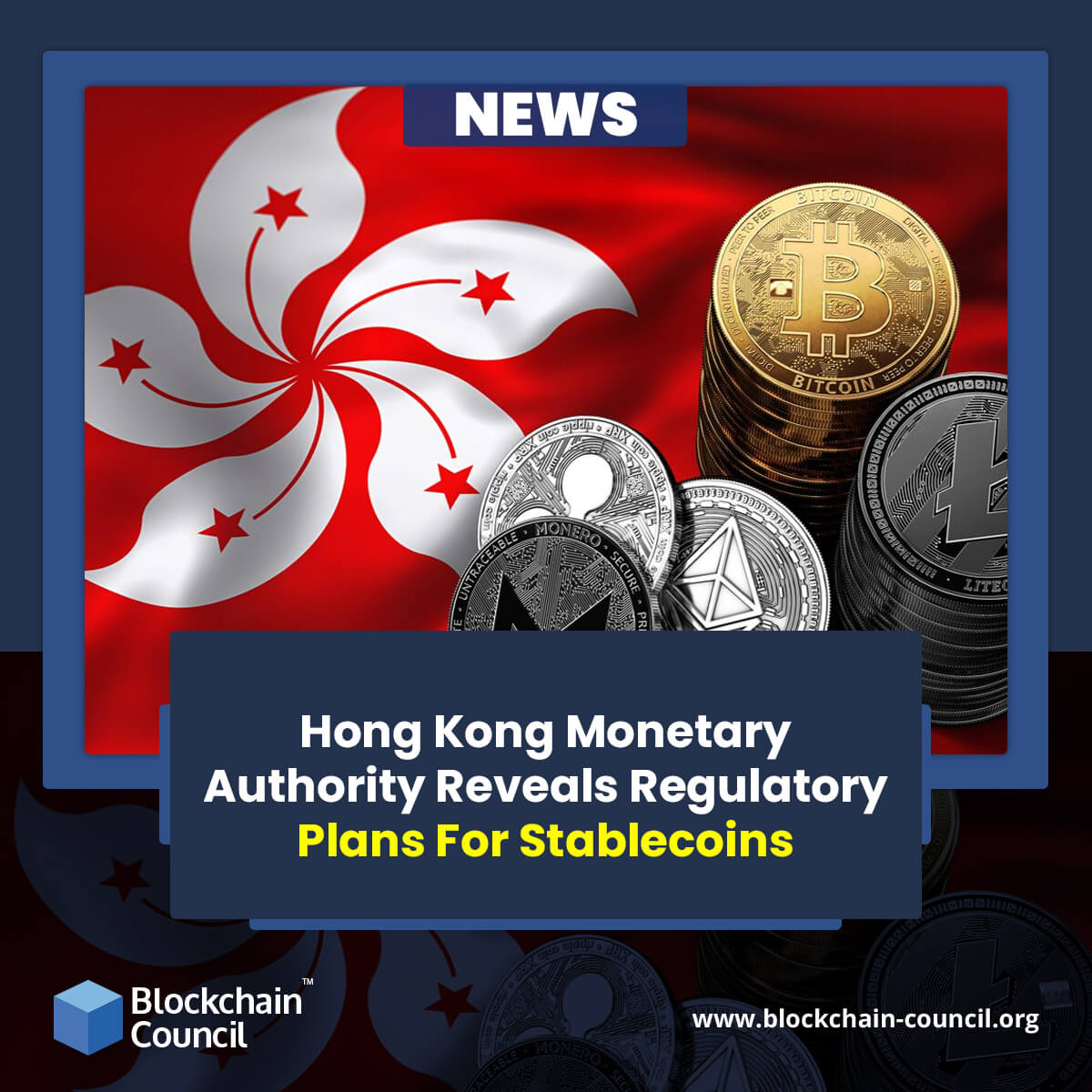 Considering the growing popularity and craze for stablecoins in the global finance space, Hong Kong's central bank, the Hong Kong Monetary Authority has shared plans for regulating the industry. On Wednesday, the banking authority released a discussion paper concerning cryptocurrencies and stablecoins. The paper highlighted various crucial pointers on strategies to be adopted by the Hong Kong regulators in controlling and managing the native virtual currency market space.  

The Hong Kong Monetary Authority (HKMA) shared that the entity is looking forward to supervising the issuance process of stablecoins in Hong Kong along with the management of reserves. The 34-page long document laid special emphasis on the fast-growing industry of stablecoins. The HKMA mentioned 'payment-related stable coins in the consultation paper signaling towards the super success of the asset class recently.
The market capitalization of all stablecoins reached $150B in December forming 5% of the entire crypto space. The bank added that all the present stablecoin projects are pre-dominantly asset-linked and backed against the United States Dollar. The list includes popular coins like Tether (USDT) and USD Coin (USDC). The regular emphasized that the constant rise of cryptocurrencies, especially stablecoins, is a concerning issue for the international regulatory community. The HKMA feels that this hints towards the possible threats that can adversely impact the monetary and financial stability across the global economic systems.
The HKMA has mentioned eight significant policy steps in its report to effectively manage the financial risks associated with crypto. The bank has proposed to become a sole regulator for the supervision of entities involved in regulating and executing concerned industry operations like the issuance of stablecoins and the management of their reserves. The entity also wants to control stablecoin transactions' validation systems, private key storage processes, and transaction execution.
The team has urged stablecoin-focused firms to share their views on the paper after reading it so as to facilitate a healthy feedback system. The suggestions will be used by the regulator during the formulation of the regulatory setup. The HKMA team is gearing up to give the final touch to the plans and unveil the new regulatory guidelines by 2023 or 2024 for the industry. The central banks from across the globe are working hard to chalk out a regulated framework for cryptocurrencies and stablecoin projects.