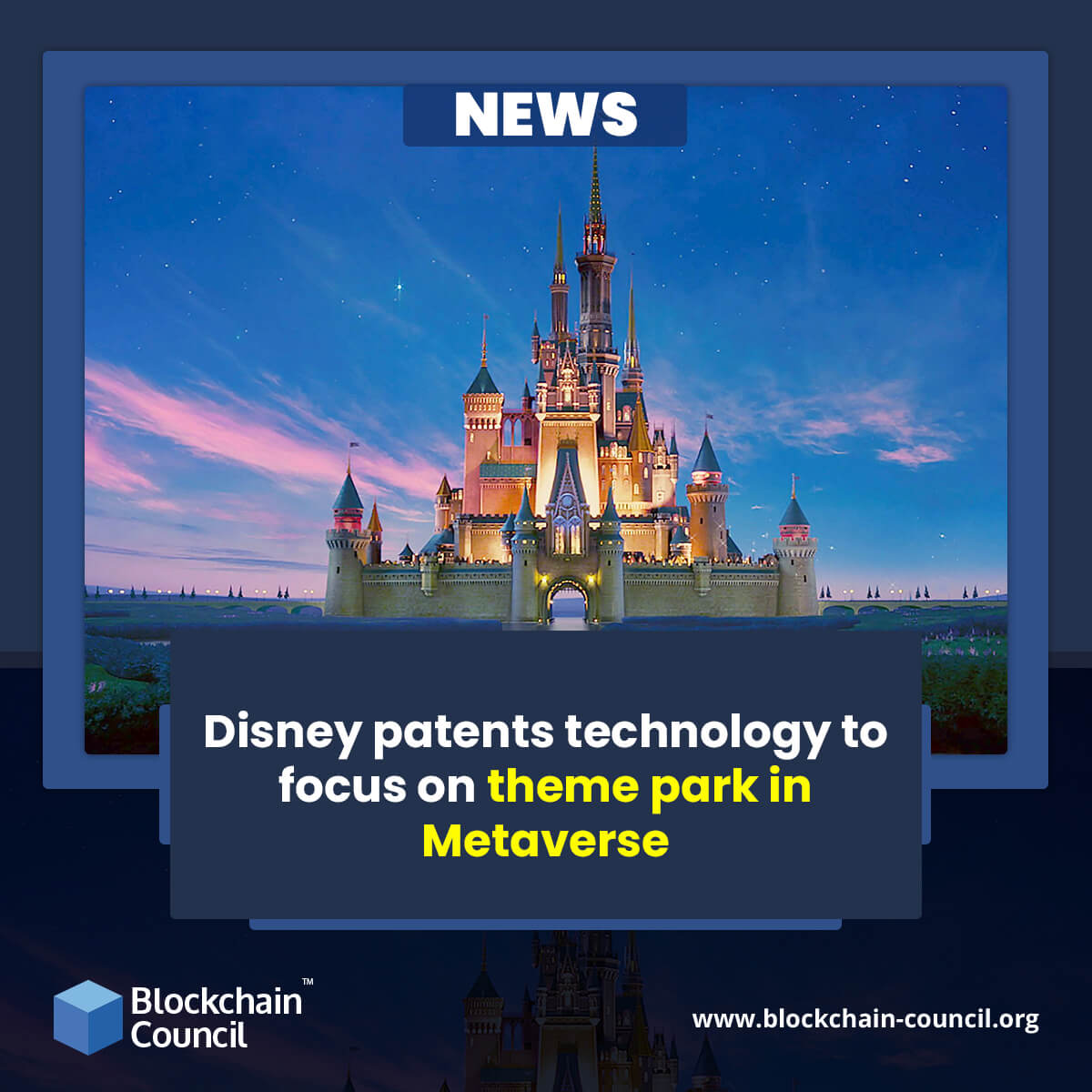 Tired of the typical theme park experience? Well, then Disney Enterprises has something special to offer to you from its piggyback. Yes!!!! That something is an exclusive theme park 'Metaverse' that puts together technology and fun to unleash the power of thrilling entertainment. Working as a premier multinational entertainment and media conglomerate from the United States, Disney has earned patent approval for setting up a 'virtual-world simulator' that will provide an unmatched experience to the Disney community.

According to the report, the new venture will allow Disney theme park visitors to explore through the magical Metaverse ecosystem. The patent will help the team to create personalized interactive attractions for the people visiting the parks. The technology will offer headset-free Augmented Reality (AR) attractions at Disney parks. The virtual technology will track the visitors through their mobile phones and will then generate and project personalized 3D images onto multiple physical spaces, walls, and objects in the park. The device will track individual park visitors to create a personalized projection such that one family will see Mickey Mouse greeting them while the other group will see Harry Potter waiting for them.
The approval was filed by Disney to the United States Patent and Trademark Office in July 2020. However, the final approval was given recently on December 28, 2021. With this, Disney is all set to enter the diverse pool of Metaverse technology that is fast becoming a popular hotshot for firms across the globe. The list of Metaverse fandom includes top-tier firms like Meta (earlier Facebook) that changed its name to highlight its interest in the sector.
The new-age technology falls in sync with Disney's aim to depict stories to visitors in a 'three-dimensional canvas. This was revealed by the CEO Bob Chapek during the fourth-quarter earnings call. The spearhead conveyed that the team is looking forward to integrating the physical and digital world in the Disney Metaverse to enhance the storytelling experience for the visitors. The officials revealed that the firm has no current plans to employ the simulator. The patent focuses to create a shared virtual-world experience without any device such as a phone. The use of wearable AR devices requires constant sanitation to ensure safety procedures of the COVID-19 era.
The company owns 12 theme parks in various countries including the U.S, Hong Kong, Paris, Japan, China, etc. In 2021, Disney earned a total revenue of $17 billion from its theme parks despite the pandemic crisis. The firm is adamant to provide rich entertainment to its customers using the latest technology.