Stuck in your everyday hustle and have no time for keeping track of the crypto field? If this is your problem, we can be your perfect partner. Here, we have listed some of the most important news articles of the crypto industry for you to keep yourself updated.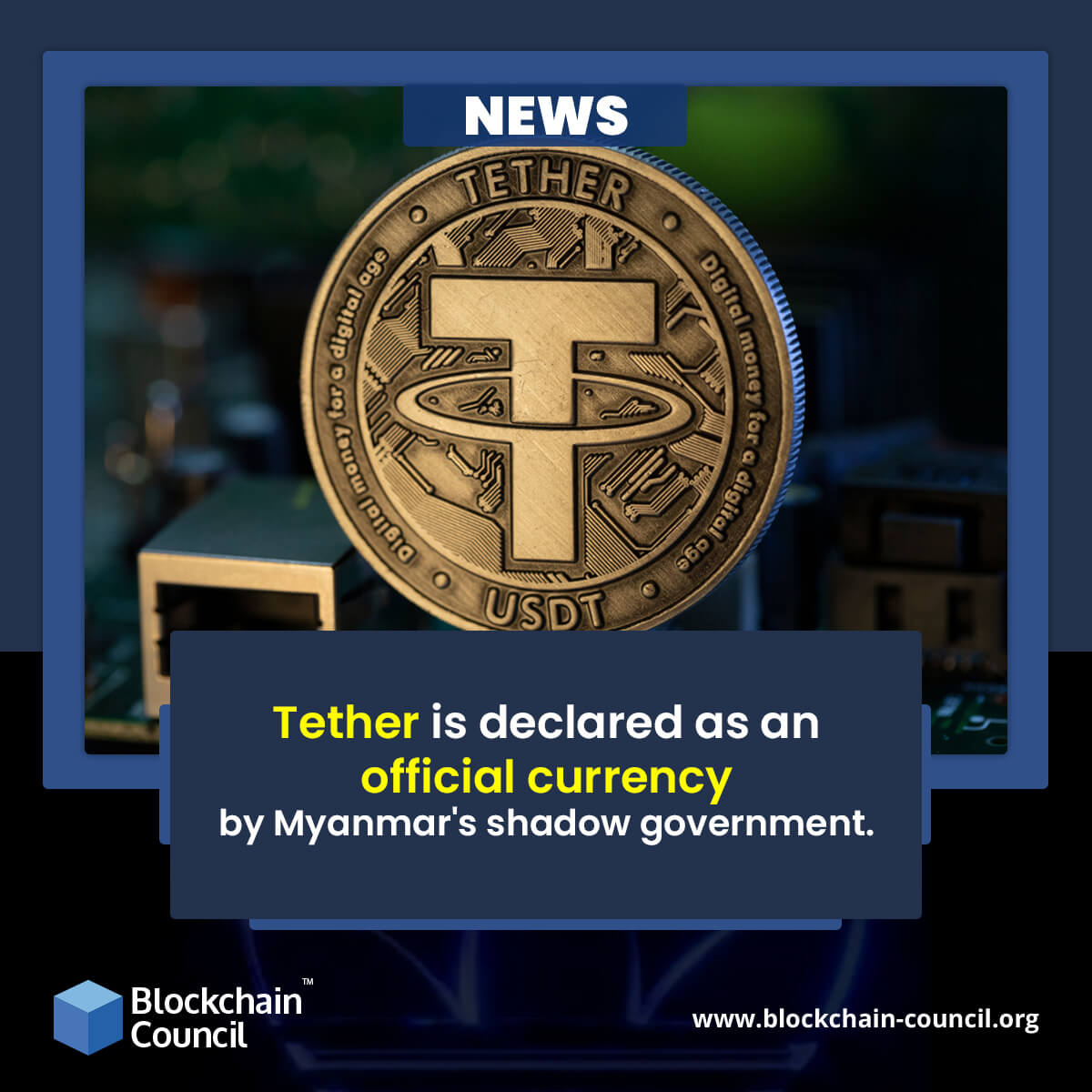 Tether is declared as an official currency by Myanmar's shadow government
The shadow government of Myanmar, NUG (National Unity Government), which is formed by the followers of imprisoned leader Aung San Suu Kyi, has certified Tether (USDT) as its official currency. As per the perspective of the NUG finance minister, Tether would improve trade speed and payment efficiency. 
As per the reports of Bloomberg, in order to reign Myanmar's present military authority, NUG will accept Tether for its ongoing fundraising campaign. NUG has raised $9.5 million by trading "Spring Revolution Special Treasury Bonds" to Myanmar diasporas worldwide. Through the issuance of NUG-issued bonds, the group hopes to raise $1 billion. 
The crypto ban enacted last May by the Central Bank of Myanmar has been directly challenged by NUG's decision to make Tether an official currency. It was on Monday, when the NUG Ministry of Planning, Finance, and Investment announced the bold move on its official Facebook page. 
Tether was adopted as an official currency for local use citing concerns about privacy and the current government's confiscation of assets. Tether's formation is primarily for " domestic use to make it simple and accelerate the present services, trade, and payment system", as the NUG finance minister expressed. 
The NUG was acknowledged as Myanmar's official government by the French Senate and the European Parliament in October 2021; however, no similar statement has been received from the US. 
The NUG's decision to support and use Tether stablecoin could generate a discussion among countries, especially the US government, which is considering adopting harsh stablecoin issuance limits.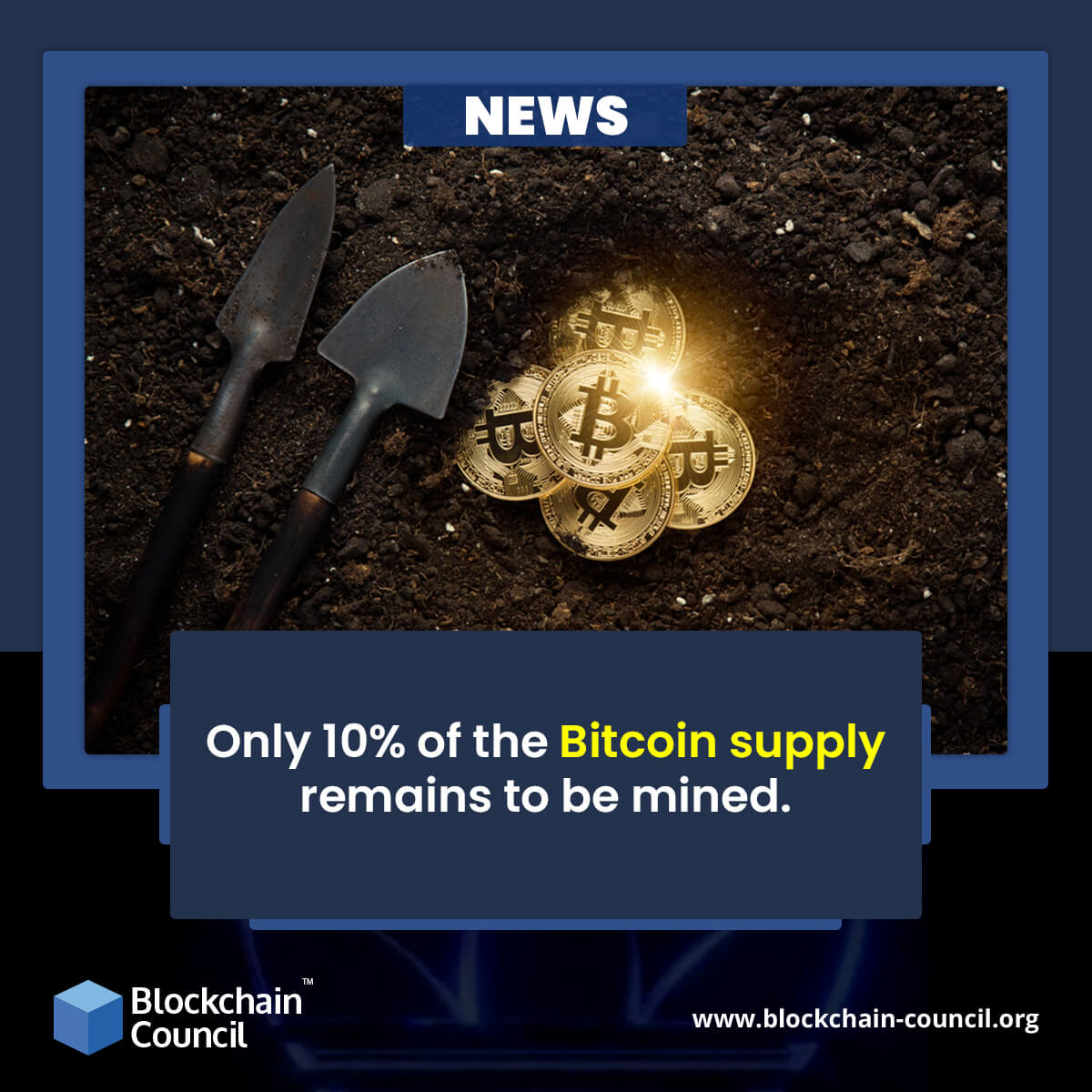 Only 10% of the Bitcoin supply remains to be mined
A surprising revelation regarding Bitcoin was made on Monday morning. Total circulating Bitcoin (BTC) achieved a crucial breakthrough, one and half years after the last Bitcoin splitting, by mining approximately 90% of the total supply. 
The circulating Bitcoin has hit 18.899 million on Monday, leaving only 10% to be mined, according to Blockchain.com. However, mining the remaining 10% will consume more time as compared to mining of 90% BTC that took about 12 years. 
The secretive developer of Bitcoin, Satoshi Nakamoto, set a strict limit of 21 million coins. The restrictions are coded into the source code of Bitcoin and maintained by network participants. Therefore, Bitcoin's value proposition as a currency and an investment tool is dependent on its hard cap. 
Since Bitcoin production minimizes by half every four years through pre-set protocol execution, the mining of the remaining 10% BTC will take at least 119 years, a process known as Bitcoin halving. 
If we analyze the data from May 2020, miners have grossed 6.25 Bitcoin for verification of every new block on the Bitcoin blockchain. However, due to Blockchain halving the rate will decrease to 3.125 BTC per block in 2024. It is further expected to reduce to less than 0.2 BTC by 2040 and out of 21 million Bitcoins, only 80,000 will be left for grabs. It will take at least 40 years for mining the endmost Bitcoin.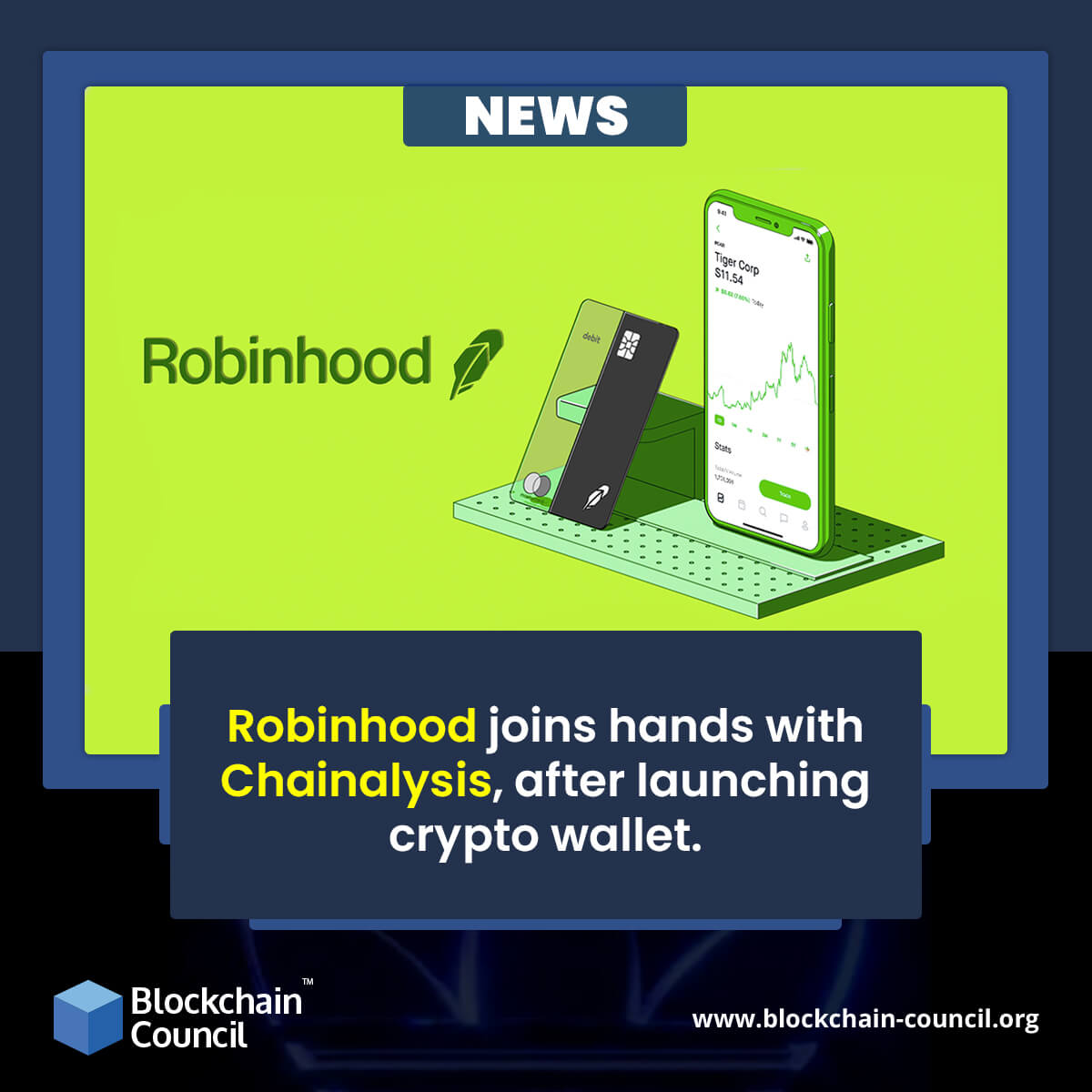 Robinhood joins hands with Chainalysis after launching crypto wallets
According to a Monday release, the collaboration between Chainalysis and Robinhood Crypto will enable the trading application to fulfill compliance needs before the official launch of its crypto wallet. The wallet is expected to be available for users in early 2022. In order to meet the compliance requirements, the trading app will deploy Chainalysis' certification programs. 
The platform will utilize Chainalysis' Know Your Transaction, monitoring compliance programs and investigative programs, according to Robinhood. 
The Robinhood Crypto head of partnerships Ben Einstein said that "Chainalysis works exclusively with law enforcement agencies and regulators to develop finest strategies and practices for industries in line with Robinhood's pledge to working collaboratively with policy experts. 
Chainanalysis is used by several government organizations and private firms to monitor both illegitimate and lawful crypto transactions. For example, the US Department of the Treasury highlighted an investigation from the analytics firm when announcing penalties against Suex OTC, a Czech and Russian-based company. 
After declaring public on Nasdaq in July, the share price of Robinhood (HOOD) has progressively plummeted. It dropped from $70.39 to $21.83 facing a fall of approximately 70%.