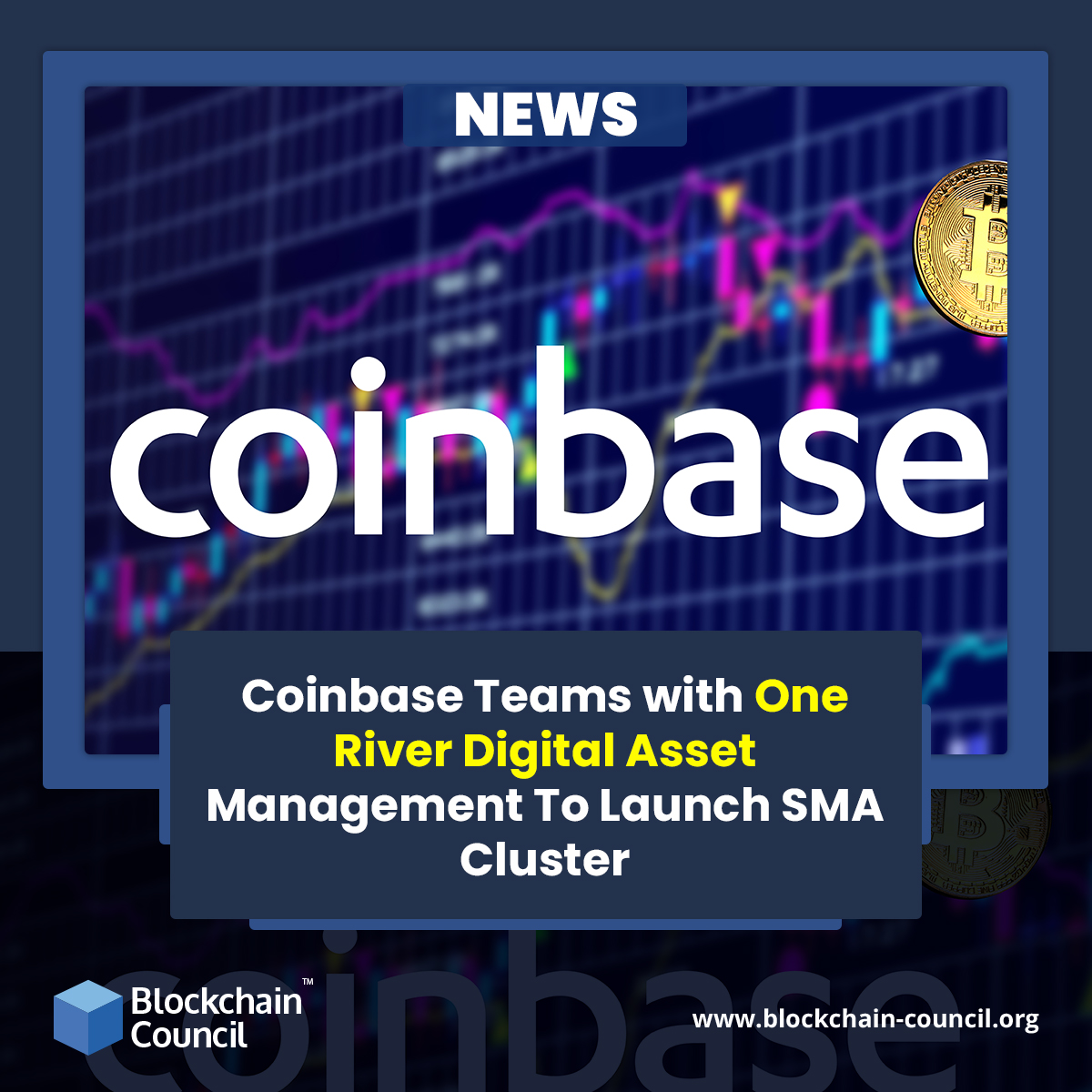 Working as a top-tier exchange dedicated to the global crypto industry, Coinbase has entered into a strategic partnership with One River Digital Asset Management to fuel its expansion. Coming from the United States, the popular cryptocurrency exchange has announced to offer a new Separately Managed Account portal for wealth management companies. The highly-anticipated platform is unveiled under the name 'ONE Digital SMA' to serve the Coinbase Prime holders.

As per the announcement report, the latest offering by the two firms will allow Coinbase Prime account holders to enjoy access to a plethora of unprecedented services. The investors will be able to retain the ownership of their virtual tokens along with seamless access to institutional index and exclusive strategies through the new product. Interestingly, the recent growth in the crypto arena has encouraged private wealth firms and investment advisory portals to look for opportunities offering enhanced exposure to crypto and profitable investment prospects for their users.  
Talking about the collaboration with Coinbase, the COO and Chief Risk Officer at One River Digital, Jasmine Burgess said that the teams are working together to understand the technical ecosystems so as to deliver managed accounts to customers. These accounts will come packed with high-end security and transparency in real-time through the new SMA portal that goes beyond crypto. The chief said that the firm is excited to collaborate with Coinbase Prime.
One River Digital is the subsidiary firm of One River Asset Management group that is fully devoted to the crypto industry. The One River Asset Management is a popular name in the wealth management sector and is known to have more than $2B in assets under management in its diverse ecosystem. Earlier in September 2021, Coinbase Ventures in support of Liberty Mutual Insurance and Goldman Sachs concluded a Series A funding of One River Digital to raise $41 million for the firm.
The Chief of Coinbase Institutional, Brett Tejpaul stated that the ONE Digital SMA is a complete package for investment firms. It offers market-leading access and safe custody through Coinbase Prime along with institutional level products and tools from One River Digital. The team is elated to work together again with One River Digital to satisfy the needs of the growing community.
The press release stated that the SMA portal will play a significant role in easing the burden of work for financial advisors and related firms especially after the surge in the asset tokenization cluster. The product will help the advisors in managing a bigger portfolio of their clients with utmost security and transparency. The community users will enjoy high-end services including improved custody standards, market access, and institutional level management of wealth.