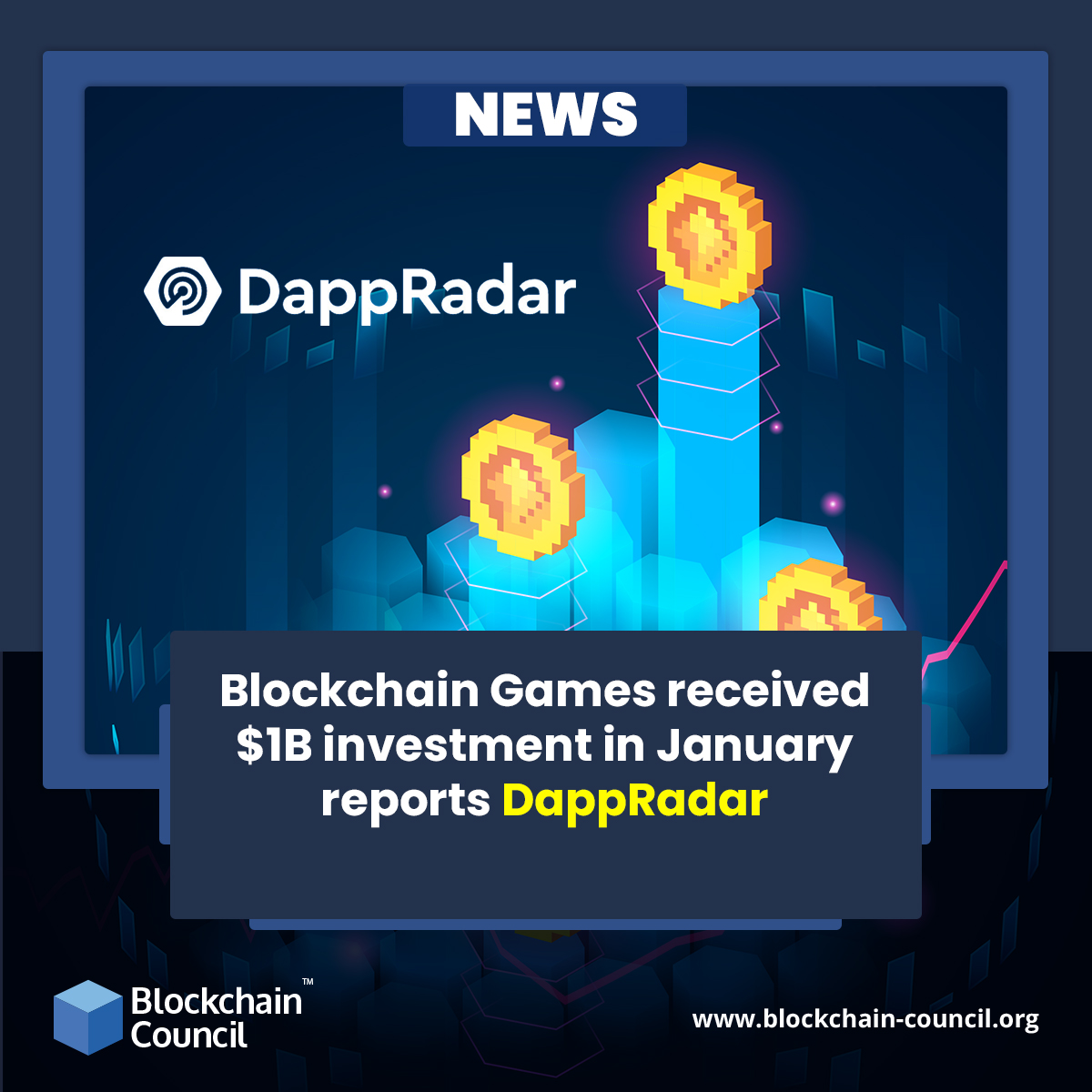 When it comes to blockchain technology expecting the most uncertain thing to set in and change the market scene has become the so-called Millennial trend. In the latest developments, we have seen that the online gaming sector has become a strong supporter of blockchain-based projects. Supporting this trend, popular data resource provider, DappRadar has released a report wherein the firm has revealed that in January 2022 the blockchain gaming hub fetched more than $1 billion in funding signaling the booming future of the e-gaming ecosystem.

The report highlighted that the popularity of blockchain-based gaming solutions has increased rapidly ever since the start of the New Year. Whereas in 2021, the sector witnessed investments worth $4 billion, the figure has skyrocketed to a whopping $1 billion in the first month of 2022 itself.
Interestingly, the gaming category accounts for nearly 52% of blockchain-related projects and investments in 2022 up until now. With blockchain's high-end security and transparency features, firms are looking forward to creating a tech-oriented gaming environment for the players. The interest in space has grown exponentially and this has encouraged investments from companies worldwide.
The detailed analysis of the report showed that in the third quarter of 2021, blockchain games emerged as the most successful DApp category in terms of usage. The sector earlier constituted 45% of the total activities in the industrial domain, however, this percentage has moved up to 52% recently. Games such as Harmony's DeFi Kingdom (JEWEL), Splinterlands, Axie Infinity, etc. have managed to live up to the expectations of the users and thus have secured a strong position in the gaming market.
In January 2022, JEWEL fetched more than $1.5 billion in gaming transactions. The figure is 243% higher in comparison to the sum collected by blockchain gaming giant, Axie Infinity. JEWEL has $775 million in TVL that accounts for 60% of the total TVL in the Harmony ecosystem. Splinterlands is one of the most played games amongst users. The portal saw a surge of 4.5% in its active wallets volume in January that hints towards its popularity in the fast-developing gaming cluster. The unique active wallets volume stands at a figure of 312,000 on the gaming platform. The firm released its sixth card edition in January called Chaos Legion which eventually helped the portal to attract new customers. The gaming portal, Axie Infinity manages more than 100,000 unique active wallets regularly.