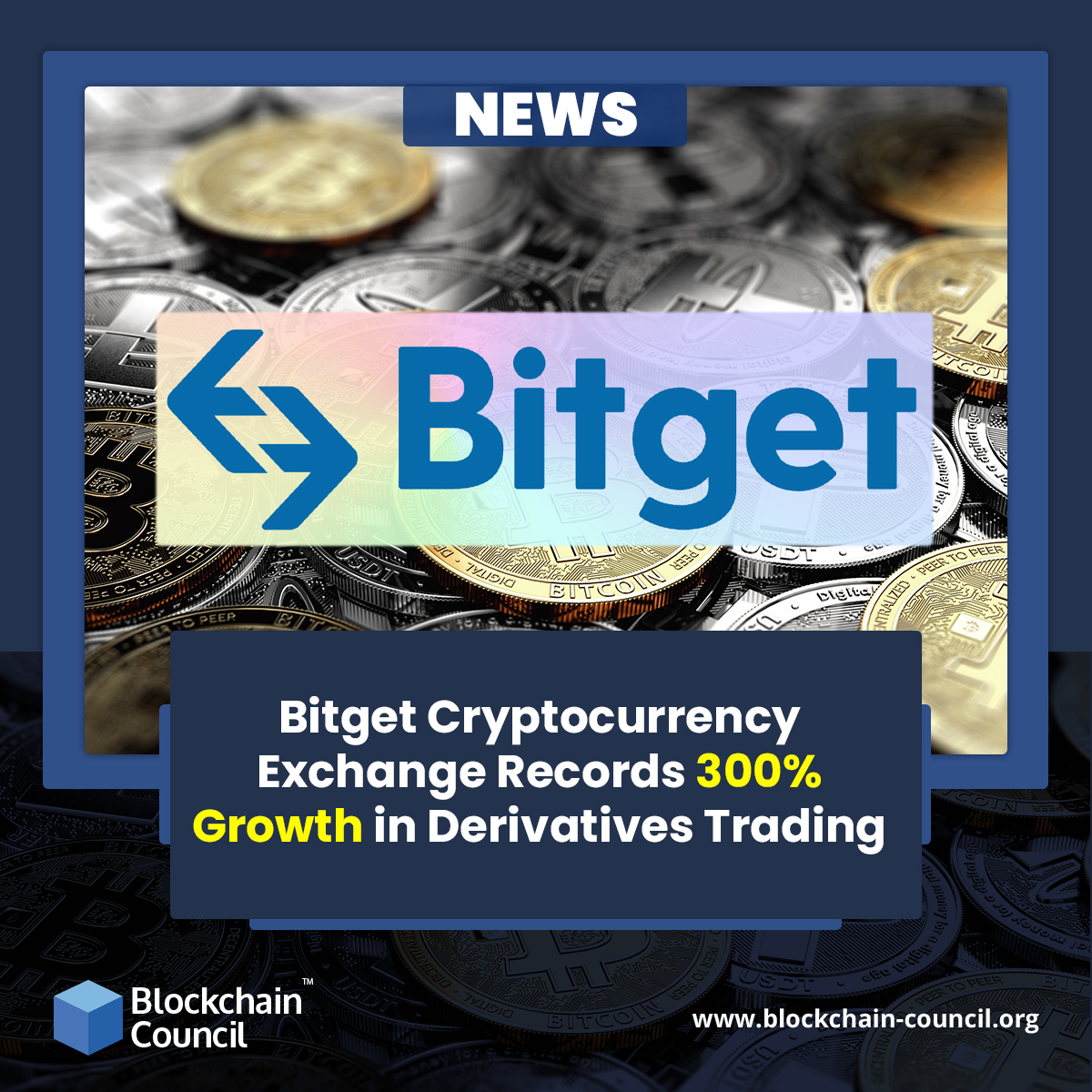 As of February 2022, the trading volume of Bitget has reached an all-time high. The exchange has seen a 300 percent increase in derivatives trading.

Bitget announced that the platform's derivatives trading volume reached an all-time high of $8.69 billion on February 28, 2022, up over 300 percent from the previous year. 
According to CoinMarketCap, Bitget holds the sixth spot globally in terms of trading volume. The quick expansion of Bitget's international markets, as well as the natural extension of its user base as a result of agreements with leading football clubs and esports associations such as Galatasaray, Juventus, PGL, and Team Spirit, have all contributed to the massive increase in volume.
Despite continued regulatory uncertainty and issues, the generally favorable climate for the digital asset market continues to be a fundamental element in global crypto operators' stable and rapid growth. Bitget's global user base has also increased from 1.1 million to 2 million in the last year. The platform's prominent feature, One-Click Copy Trade, is a crucial driver of development and continues to be popular with traders. The exchange also features 171 trading pairs, which has helped the exchange flourish over the last year.
Sandra Lou, Bitget's CEO, stated, "We are ecstatic to have achieved this level of growth in only a year. This has been possible only because of the Bitget family's unwavering support. We are excited to provide our users with more dynamic investment possibilities and continue building our global community. This is a major turning point in the crypto sector, and we're excited to contribute much more in the years ahead."
Bitget's significant increase in trading volumes may be ascribed to the company's commitment to offering a superior trading experience as well as assuring the safety and security of its platform's transactions. Furthermore, Bitget just launched its Launchpad in collaboration with BitKeep, a popular cryptocurrency wallet with over six million users worldwide. Bitget's official entrance into DeFi and the NFT sphere is marked by this latest addition to the platform, which will further help the crypto ecosystem by accessing potential crypto projects.
Introducing Bitget 
Bitget is a renowned global cryptocurrency exchange that first opened its doors in July of 2018. Bitget wants to contribute to the global adoption of decentralized finance by serving more than 2 million consumers in 48 countries. Because of the growing popularity of its main One-Click Copy Trade products, Bitget has grown to become the world's largest crypto copy trading platform since its introduction. Bitget ranked third in the world in terms of derivatives volume in January 2022, according to Coinmarket Cap. Following our motto of "Better Trading, Better Life," Bitget commits to providing extensive and secure exchange solutions to our users worldwide.
As its first-ever sleeve partner and PGL Major's official eSport crypto partner, Bitget announced its sponsorship of Juventus, the world's most famous football team, in September 2021.
 Partnerships with Team Spirit, a renowned Russian eSports organization, and Galatasaray, Turkey's most famous and long-running football club, were also released in early 2022.