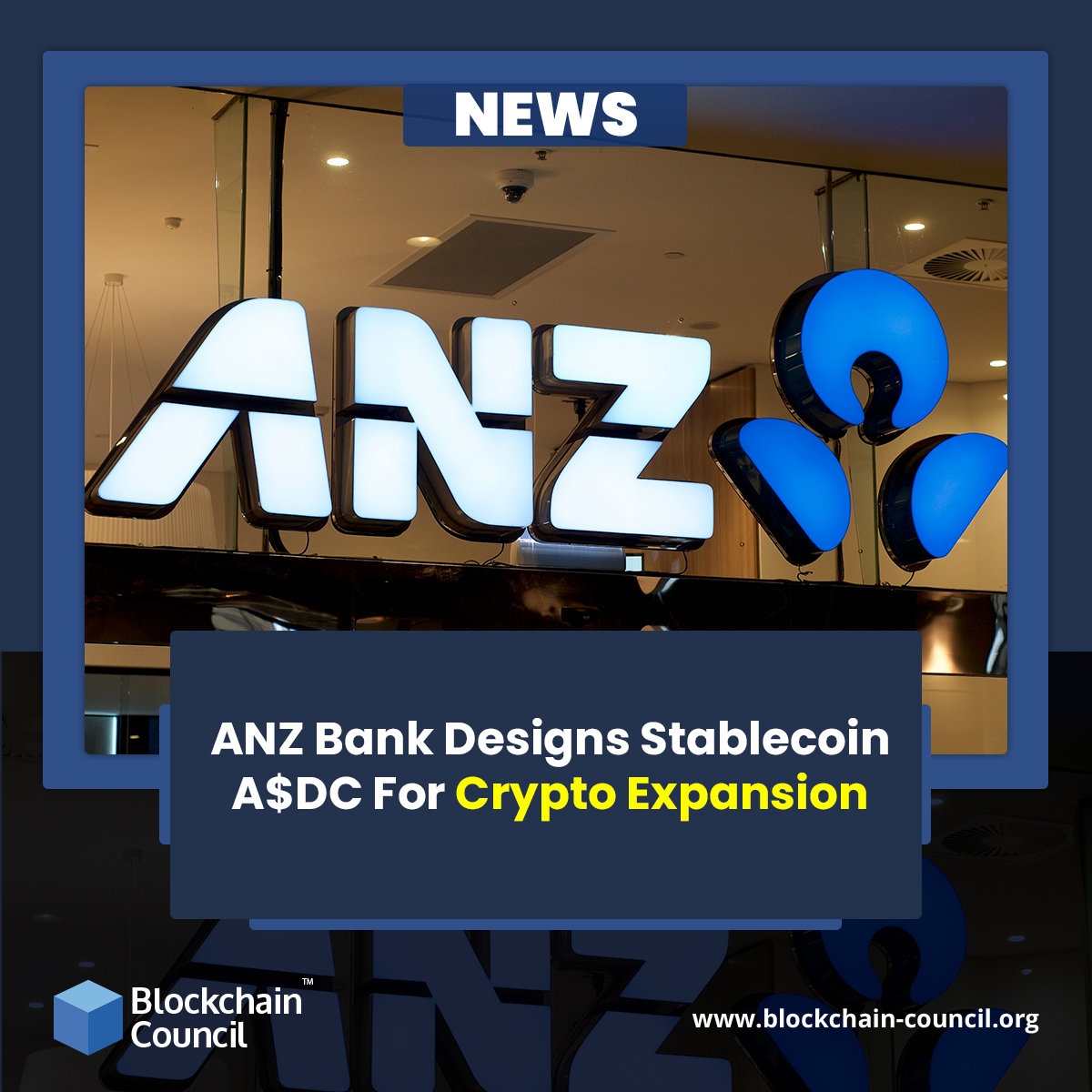 Fearing the uncertain price fluctuations in crypto projects, investors are resorting to stablecoins as a secured tool for investing their funds. Joining the league is a renowned banking organization, Australia and New Zealand Banking Group (ANZ) that has locked a deal with popular digital asset custody and settlement platform Fireblocks to create a stablecoin 'A$DC' backed against the Australian Dollar. The highly-anticipated stablecoin project is curated by the banking institute for Australia-based Victor Smorgon Group which will trade the coin on Melbourne-based Zerocap crypto exchange.

Interestingly, this is for the first time for an Australian bank to launch a virtual token tethered to the Australian fiat currency. It is also for the first time in the world for a major banking entity to issue a stablecoin to facilitate real trading functions for users. The Victor Smorgon Group works as a wealth management portal dealing with digital assets. With the new stablecoin project, the firm is looking forward to taking an edge over its competitors across the crypto space in the country.
As per the report, the A$DC coin was used to execute a live transaction wherein Victor Smorgon Group wired $30 million to Zerocap exchange within 10 minutes. If done using fiat channels, the transaction would have taken several days for final settlement. The issue was made via ANZ-designed Ethereum Virtual Machine supporting smart contracts. The portals exchanged the tokens and easily redeemed them for Fiat. The bank partnered with digital asset firms like Chainalysis, Fireblocks, and OpenZeppelin to curate its high potential stablecoin project.
Talking about the coin, chief of ANZ Banking Services Portfolio, Nigel Dobson stated that the stablecoin launch is the first crucial step for the team to offer a safe and secure link to the digital sphere for the investors. The CEO of Fireblocks, Michael Shaulov said that he is hopeful of more banks following ANZ's crypto expansion plans.
The trusted banking entity ANZ has shown active participation across the crypto and blockchain technology sphere. The platform has successfully implemented blockchain projects in the past and is also a founding partner of Lygon. Lygon employs blockchain technology to offer bank guarantee services to users. The decision to create virtual tokens pegged to the Australian fiat comes right after the crucial announcement made by the Reserve Bank of Australia where the latter emphasized that the expansion of digital wallets will allow the exchange of digital money backed by the RBA. The banking regulator has always kept a skeptical view towards cryptocurrencies.
If you are willing to learn more about crypto and blockchain technology, then Blockchain Council can help you. The platform offers a wide range of courses to strengthen your skills and improve your knowledge of the subject.
If you want to keep up with the trends of blockchain industry, join our communities on Discord, Reddit and Telegram.